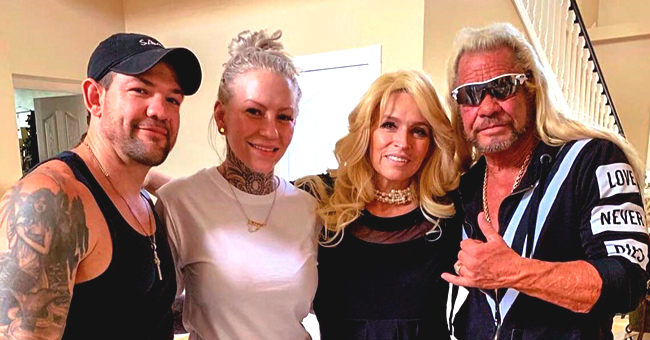 instagram.com/jamiepchapman
Beth Chapman's Daughter-In-Law Jamie Pilar Reveals First and Last Mother's Day Card from Mrs Dog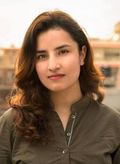 The emotional mother's day card contained a heartfelt message from the late Beth Chapman for her daughter-in-law.
Jamie Pilar, the wife of Beth's son, Leland Chapman, took to Instagram to share a mother's day card that Beth Chapman left for her.
She explained in her post that she was conflicted about sharing the message with the world because the card was "most personal piece of [Beth]" that she now had.
Pilar also wrote that the card meant "the world" to her "in ways no one will understand."
She shared Beth's message on the day of her wedding anniversary stating that reading it on that particular day was more overwhelming for her.
A MOTHER'S LOVE
In the snapshot of the card, Beth's handwritten message is clear. "Happy Mother's Day. May you be showered by love," she wrote.
"I'm so happy you love Leland as much as you do," Beth added. "It makes me feel good to know he will always be loved. Be patient and never go to bed angry. Love you, Mom #2."
Pilar mentioned in the caption to her post that she had read the card too many times and it was always an emotional experience for her. Sometimes she even felt like Beth was reading along those words with her.
PILAR TAKES A VOW
"No matter how rocky our start was, we sure did make a beautiful finish," Pilar opened up, elaborating on her relationship with Beth.
In response to Beth's message, Pilar's caption stated that she will "always love [Leland]," "take care of him," and "do right by him."
Finally, she concluded with a show of gratitude toward Beth for raising Leland the way he is. "Love you Mom #2," she wrote.
THEIR BEAUTIFUL BOND
Previously, Pilar also honored the memory of Beth with another Instagram post following the reality star's demise.
In the emotional post, Pilar opened up about how Beth made her feel welcome into the family and even gave her some "tough love."
Beth tragically passed away on June 26 at the age of 51 after being placed in a medically induced coma.
She had been battling a stage two throat cancer since September 2017. Despite beating her cancer once, she suffered a major setback when the cancerous cells returned in November 2018.
Please fill in your e-mail so we can share with you our top stories!