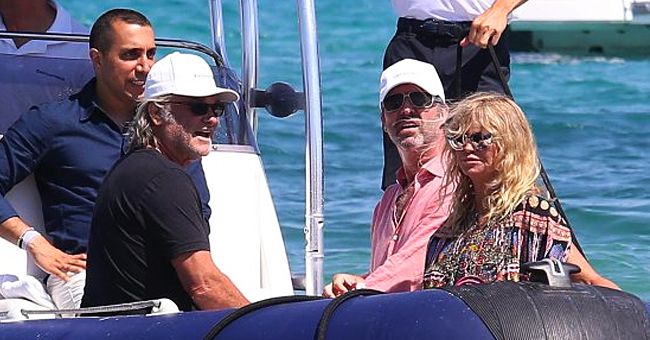 twitter.com/closerweekly
Goldie Hawn and Kurt Russell Spotted Enjoying Their Vacation in St Tropez
Goldie Hawn and Kurt Russel had a romantic Saturday lunch at a restaurant in St. Tropez, France, where the actor was spotted being chivalrous to his partner.
Goldie Hawn, 73 and Kurt Russel, 68, have been together for 36 years yet their undying love continues to flourish as they travel together and continue to show simple acts of love. The Hollywood couple was seen together at the Club 55 restaurant in St. Tropez on Saturday, enjoying a scrumptious lunch.
Russel showed his being a gentleman as he helped his lady onto the deck after a beautiful boat ride in the hot weather of France. The two were dressed for the weather as Hawn wore a breezy printed sundress which she paired with sandals and a pair of sunglasses.
Hawn and Russell are one of Hollywood's long-lasting couples who are looked up to by many for their strong and successful relationship despite being in the industry. The "Overboard" actor previously shared the key to their successful life together.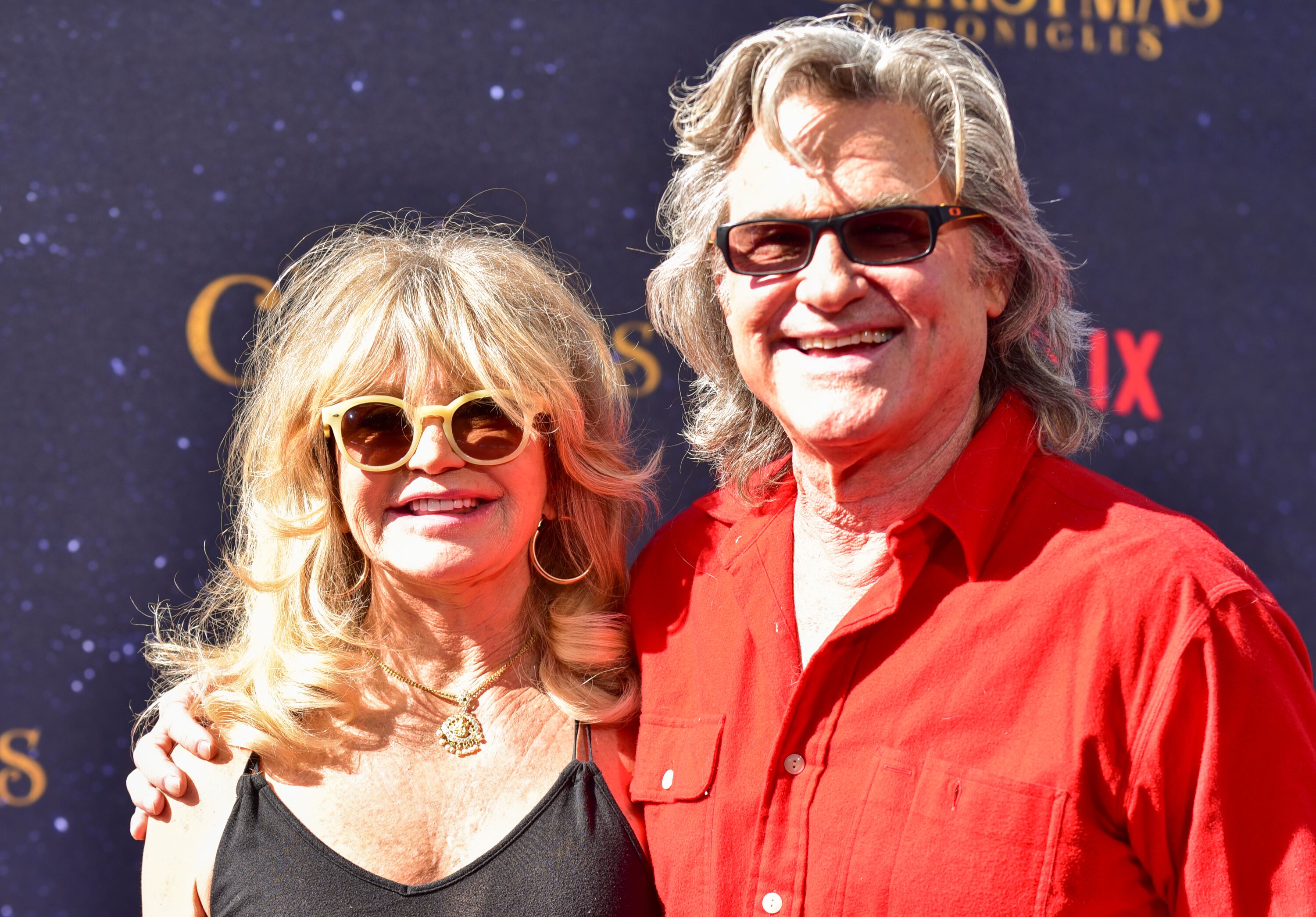 Goldie Hawn and Kurt Russell at the premiere of "The Christmas Chronicles." | Source: Getty Images
"We were very aware of what would happen had we both pursued our careers full-on. I very rarely worked when I knew Goldie was going to be working and vice-versa, which meant we could be together," he said.
The two met in 1966 on set of "The One and Only, Genuine, Original Family Band." Russel was only 16 while Hawn was 21, and at that time, he was too young for her. A few years later, they still couldn't be together, but already had a connection, and so they promised not to date other actors.
They started dating while filming "Swing Shift," after the actor dropped a pick-up like while buzzed. In 1986, the couple had a son, Wyatt Russell, who like his parents chose a career in acting.
A unique thing about their relationship is that they remained unmarried despite being together and in love for years. During an interview in 1990, Hawn explained the reason behind their choice to skip the traditional marriage.
"I already feel devoted and isn't that what marriage is supposed to do? So as long as my emotional state is in a state of devotion, honesty, caring, and loving, then we're fine," she shared.
Please fill in your e-mail so we can share with you our top stories!