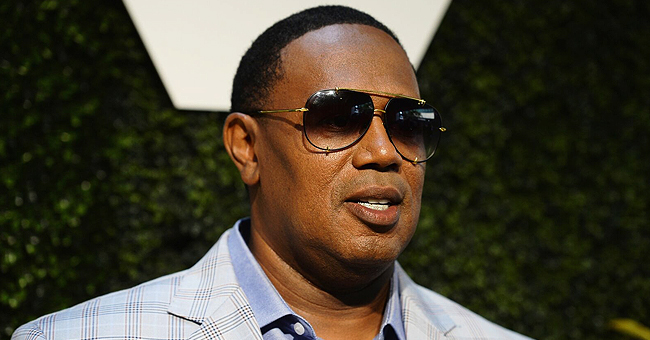 Master P Talks 'Black Panther' Success, Says Black People 'Didn't Benefit off That'
Living legend rapper, Master P, is currently promoting his upcoming film "I Got the Hook Up 2" and on his visit to "The Breakfast Club," he talked about the lack of ownership black people have in the movie industry, how "Black Panther"'s success didn't benefit the community and how he hopes to start a movement to change that.
Master P is taking what he learned from the music industry about creating, producing and owning projects, and extending it to the movie business.
He and his son, Romeo Miller, not only are the stars of the upcoming film "I Got the Hoop Up 2," but also producers and investors of the project, which they hope will give them significant returns.
"This is me taking what I did in music in the '90s and taking it to the movie world and saying, you know what? Let's take over," Master P told Yahoo Finances. "Because I tell people all the time as a minority, whether it's African Americans and Latinos, we only own 5% of ... the movie business. Five percent. We have no ownership in this."
COMPARING THE HOOP UP TO BLACK PANTHER
The 49-year-old also touched on the subject on a visit to "The Breakfast Club," where he tried to explain the situation by using the success of Marvel's "Black Panther" as an example, stating that even though the movie was lauded for its mostly African American cast, in the end, most of the multimillionaire earnings went to the production.
"When we do a project like Black Panther, we didn't benefit off that man," he said.
And continued:
"Like Black people [were] in the movie, and we were happy and excited, but it wasn't us. You see us on all these big films and big productions, but the real money is in the production. They really don't want us to own the production. They want us to be in front of the camera."
He went on to explain how his movie it's a step in the right direction for black people and Latinos to start taking ownership of their projects in Hollywood.
TIME TO TAKE OVER
"We did this for the budget … and we did it for millions of dollars, but imagine if we had hundreds of millions of dollars to make a project? How would it look?" he added.
"This is the growth. That is why this is important because we're coming back into the community, putting money back into the community. But it's a process. We got to grow with this. Just like I did with music."
Master P also believes that it's time for the underdogs to take over and get a bit more of the business cake when it comes to movies.
"We're talking about business, some diversity and nobody could make these type of movies like us. So we should own them," he added.
GUINNESS BOOK AND EASY MARKETING
The movie, which features a cast of 126 people, all with speaking roles, is up for a Guinness Book of Records for the most speaking roles in a theatrical film.
Among the cast, there's a mix of old-school comedians, newcomers, and even social media influencers, which, according to Master P, made the marketing work for the movie even easier.
"Hollywood is going to change the way they make films behind this movie because we took 200 million followers with the stars that we have," he explained. "They normally spend millions and millions of dollars to market, but we could touch 200 million people at the push of a button."
Please fill in your e-mail so we can share with you our top stories!