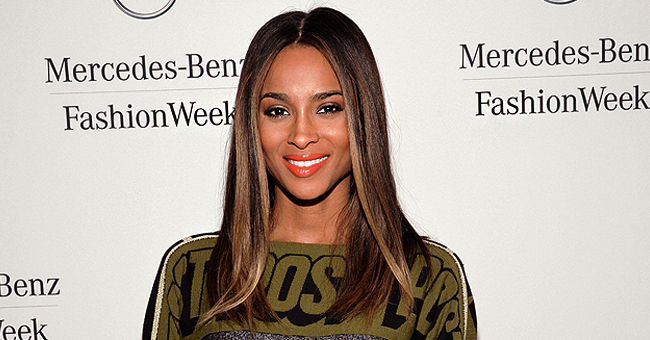 Getty Images
Watch Ciara's Son Future Dance to MJ's 'You Rock My World' after Losing First Tooth

Ciara's son, Future channels Michael Jackson in an amusing video where he's dressed like the legendary singer and showcases some MJ moves. All because he lost his first tooth.
Ciara's son, Future is clearly an old soul who loves the Jacksons. Lately, he channeled pop icon Michael Jackson just because he lost his first tooth.
HE GROOVES TO THE JACKSON FIVE
Back in May, fans of Ciara were treated to a delightful video of her five-year-old dancing with his grandfather to the beat of the Jackson Five. He exhibited his mother's genes showing off impressive moves and footwork on the dance floor as he challenged his grandfather to a showdown.
That clip revealed the young boy's passion for the famous family of singers though it wasn't as much a revelation as his latest video where he channels MJ both in appearance and in performance.
HE CHANNELS MJ
Ciara shares that Future was "feeling real good" after cutting his first tooth, a reason for him to put on his best MJ look and break out into dance.
The amused mother reveals Future picked his own outfit which consisted of black pants, a white button-down shirt, a black and white printed cardigan, and a striped fedora. Of course, the highlight of the clip was Future's dancing skills which he flaunted to the tune of Michael's "You Rock My World."
"It's a vibe!" Ciara describes it in her caption relishing her son's performance. The clip is another addition to what is probably a library of clips she has featuring her young entertainer.
HE'S QUITE THE HIP HOP ARTIST TOO
In June she also posted one where Future jammed with her as they sang her new song, "Set." This time, the young boy channeled a hip hop artist in shades, a denim jacket, and an inverted cap. He clearly showcased his mother's genes singing with attitude to the camera like a seasoned artist would.
He's only five but Future already has the makings of a star what with a megastar mom and a talented father. His dad is rapper Future hence his name. We're sure there's more of this young boy's talent we'll be seeing in the coming months and we look forward to all of them.
Please fill in your e-mail so we can share with you our top stories!