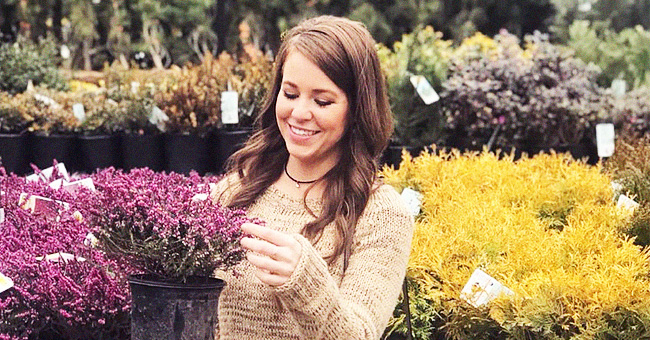 instagram.com/janamduggar
Duggar Family Fans Think Lawson Bates and Jana Duggar Are Courting

Fans of the Duggar family have been pushing to see Jana Duggar courting. Since the Bates and Duggar families are close friends it seemed natural to link Lawson Bates and Jana Duggar.
From the time Jim Bob Duggar approached the Bates family at a conference way back in the 90s, the two families have been linked. They both follow the same religion and have 19 children each.
The children of both families immediately got along and became friends. Duggar fans have speculated more than once that Jana Duggar and Lawson Bates were courting.
Rumors in January
In January 2019 rumors the two were secretly courting hit an all-time high. Jana was eventually forced to comment on the rumors and said,
"No we're not a thing."
Instagram Speculation:
Then in May 2019, speculation was sparked again after Jana took to Instagram to post a picture of Jessa and Ben Seewald's new baby girl, Ivy Jane. Just after she posted, Lawson commented on the picture calling the little girl "So stinkin' adorable!!"
While the comment was innocent enough, fans used it as an opportunity to push the pair together. Many took to the comments to encourage Jana and Lawson to court.
One fan replied to Lawson's comment writing,
"Please get married so you can have some adorable babies".
Another fan responded to the first fan saying,
"That's what I'm saying! He and Jana would make beautiful babies!!"
Lawson and Jana did not reply to the comments and seemed to ignore the suggestions from fans. Especially since it's not the first time their Instagram interactions have sparked rumors.
Over the years some of Lawson's comments on Jana's photos were deemed "flirty" by fans. Those type of comments immediately led fans to assume the pair were secretly courting.
Recent Rumors:
Recently, fans of "Counting On" grew suspicious when they noticed that Lawson, 26, has been visiting Arkansas more often than he used to. His unusual travels immediately led to speculation that he might be courting Jana Duggar.
Fans on Reddit used Lawson's recent trip as their reason for speculation. One fan wrote:
"This is one of several recent flights there. Could be he's just doing some flight hours for his license, but courtship is always a possibility."
Another person responded that he should start courting Jana so that he can be in the spotlight more often. However, the oldest Duggar daughter recently shut down rumors about her dating life so unless the pair make their courtship official the rumors are only speculation.
Please fill in your e-mail so we can share with you our top stories!