Kirk Franklin Biopic Set to Be Produced by Meagan Good's Husband, DeVon Franklin
Kirk Franklin's life is set to hit the big screen and promises to be a masterpiece with Devon Franklin helming the project. The film will reportedly cover the gospel singer's rise to fame from humble beginnings.
A Kirk Franklin biopic is in the works. 
This huge bit of news was announced by Deadline which also revealed that motivational speaker DeVon Franklin will be producing it along with Kirk who will executive produce.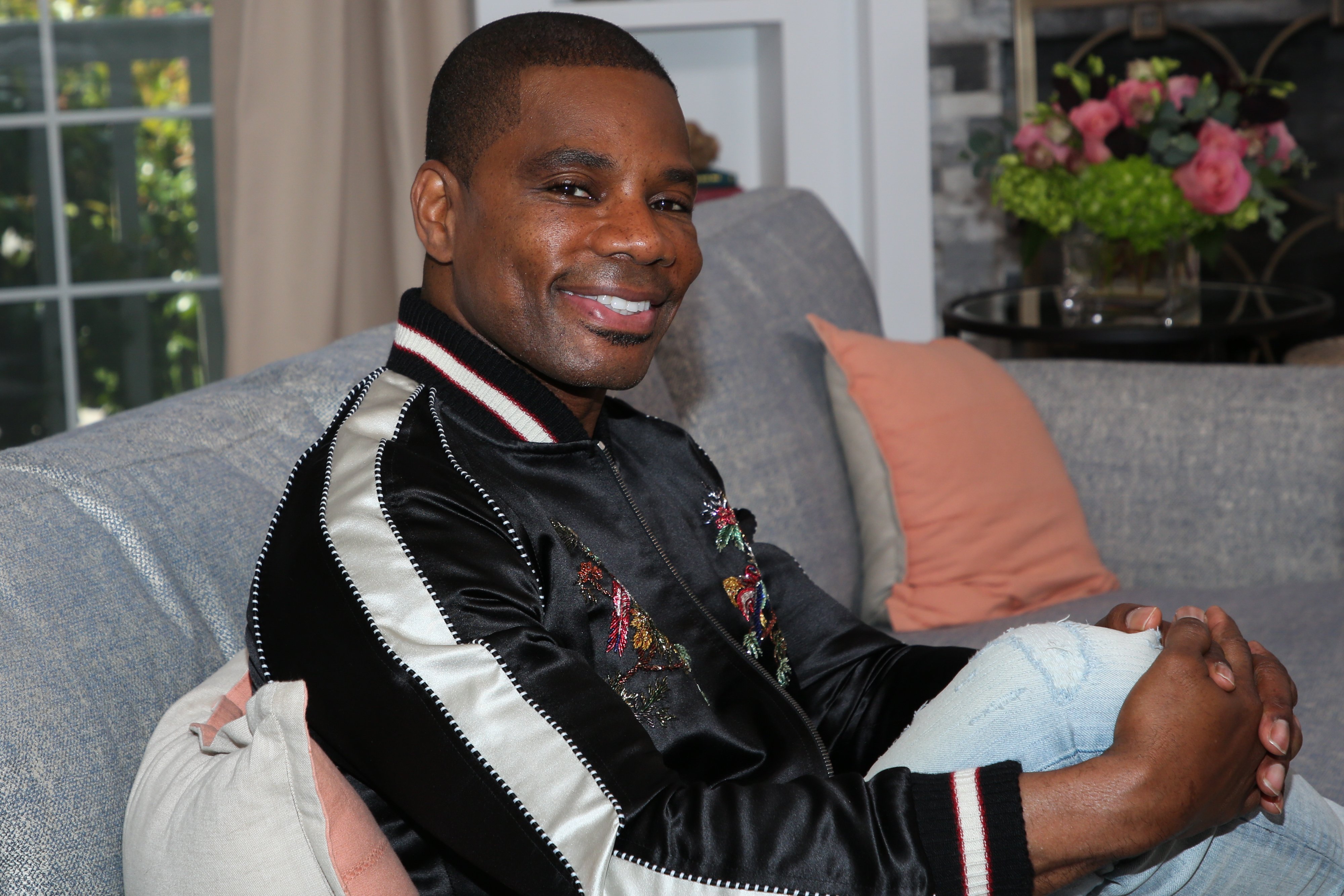 AN INSPIRING STORY WORTH TELLING
There's a lot to be told about Kirk's inspirational life which merits a film. From his humble beginnings in Fort Worth, Texas, he rose to fame and now reigns as the king of gospel music. 
The 14-time Grammy-winning artist discovered his love for singing while performing with his family's church choir when he was young. His first album, "Kirk Franklin and The Family" was released in 1993 and instantly achieved platinum with over 1 million copies sold. The project broke history as the first gospel album to achieve the feat in addition to being the first to reign as No. 1 in the Billboard Top Gospel Albums charts for 42 weeks.  
More recently, Kirk made history when his latest album, "Long Live Love" made him the first artist to top all five Billboard gospel charts at one time. 
Kirk's success didn't come without trials which are also expected to be featured in his biopic. It's unclear if his most recent problems with his estranged son who accused the singer of trying to kill him will also be part of the film's storyline. 
THE PROMISE OF A STELLAR PRODUCTION
The film expects to be an inspirational work of art with Devon's Franklin Entertainment taking the reins. The company is responsible for inspirational films, "Breakthrough" and Sony's "Miracles from Heaven" and "The Star."
Meanwhile, Brian Ivie was tapped to write the screenplay. His most recent work is the Charles Church 2015 shooting massacre documentary, "Emanuel" which he also directed.  
KIRK'S LATEST CLAIMS ABOUT RELIGION
News of Franklin's yet-untitled biopic comes in the heels of his admission that despite his work as a gospel singer, he is against religion. He candidly revealed this in an interview on the digital talk show, "The Same Room" where he presents his reasons. He claims religions are designed to benefit those who created it and thus, they are merely "man's attempt to try to define who God is within culture, instead of allowing God to define who he is to man." 
Franklin's powerful admission is another reason to learn more about the kind of man he is with his new film. It will be interesting to see his many facets and find out how he weaves them all in the life he chose to live