16 Times Barack and Michelle Obama's Love Served up Relationship Goals
We can all agree there has never been a couple in the White House that regularly served up relationship goals like Barack and Michelle Obama. Here is a look at 16 out of the countless moments that these two made us love their kind of love.
Barack and Michelle Obama were under a lot of scrutiny as they made history as the first Black family to enter the White House. But they took it all in stride and shared photos of their family and interactions that brought the nation along for the journey.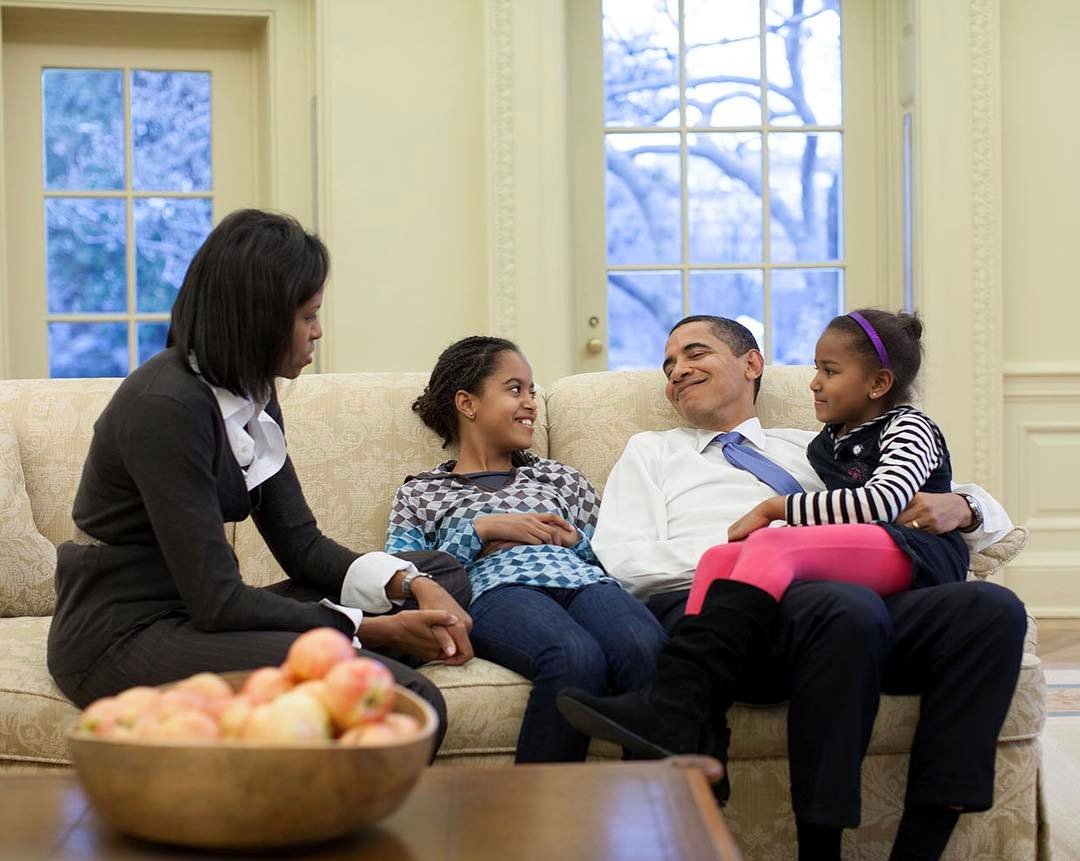 We've seen Malia and Sasha grow into beautiful young women. We took notice of Barack's hair color change from black to grey. And we swooned over how Barack and Michelle loved each other openly and affectionately, whether it was the way they held hands, or how Barack would mention his wife in nearly every speech.
There was something so sweet about their love that fans labeled them #couplegoals. But Michelle revealed that there was more to it than meets the eye. "I know that people look to me and Barack as the ideal relationship," the mother of two told Oprah Winfrey during "Oprah Winfrey Presents: Becoming Michelle Obama." "I know there's #RelationshipGoals out there. But whoa, people, slow down – marriage is hard!"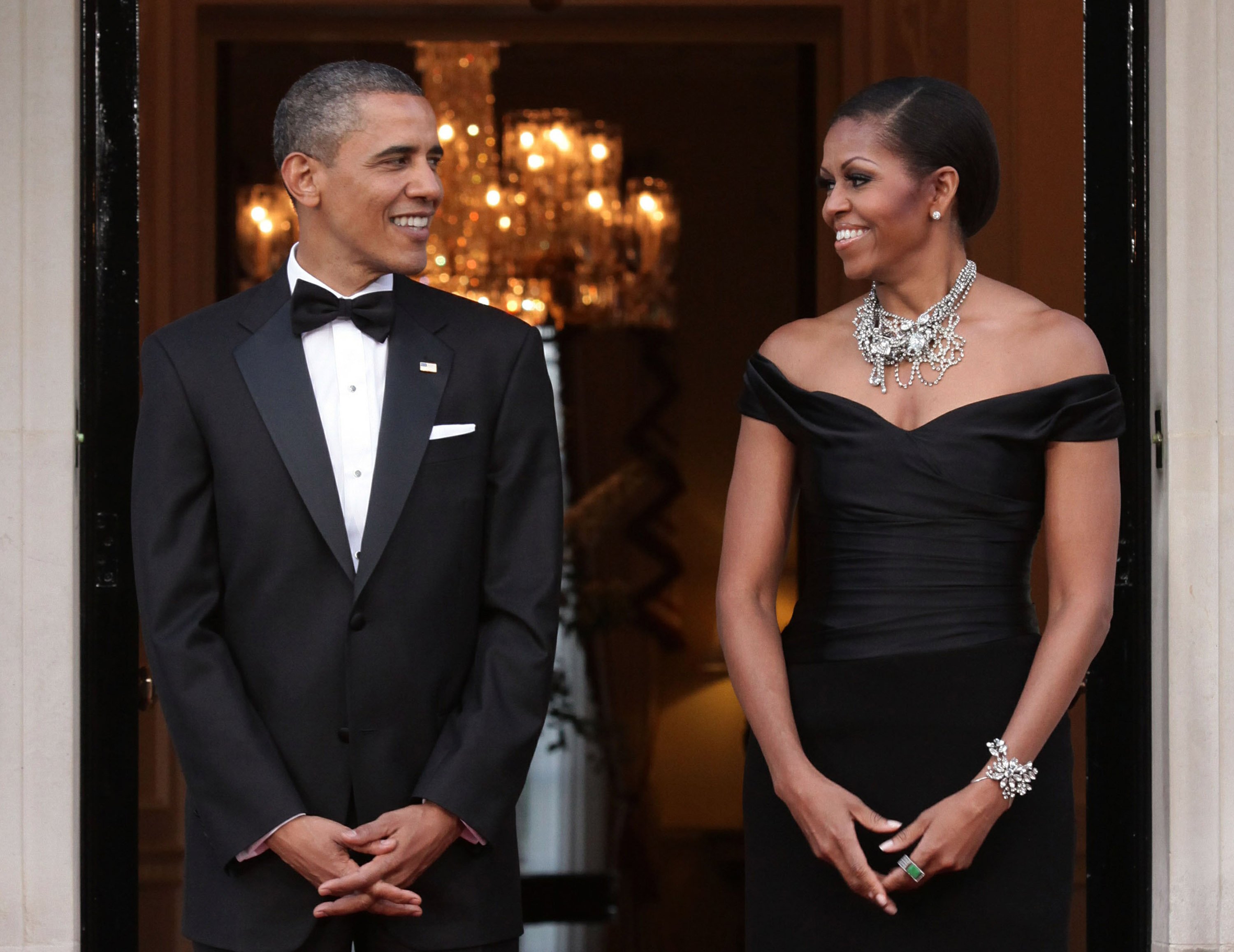 In fact, the Harvard Law grad revealed that marriage counseling has helped their relationship. "Counseling… was about me exploring my sense of happiness and my voice – the notion that you come to a relationship whole and that I couldn't look to Barack and he couldn't look to me to be everything," admitted the former FLOTUS. "We had to make our everything on our own."
Well said, Michelle. But you're still #relationshipgoals. Here is a look at 16 out of the countless moments that Barack and Michelle Obama made us love their kind of love.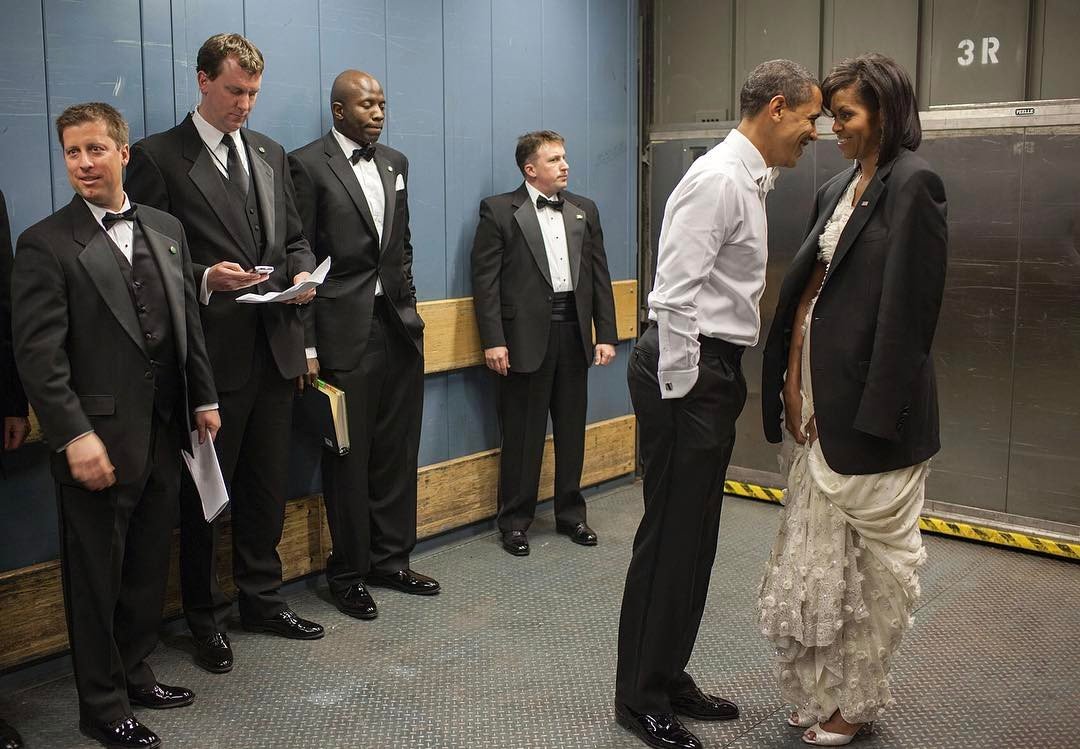 1. I'm Stuck on You
Washington, D.C. 2009. The way Barack leaned into his wife after placing his jacket over Michelle's shoulders while Secret Service agents tried not to look in between inaugural balls in 2009.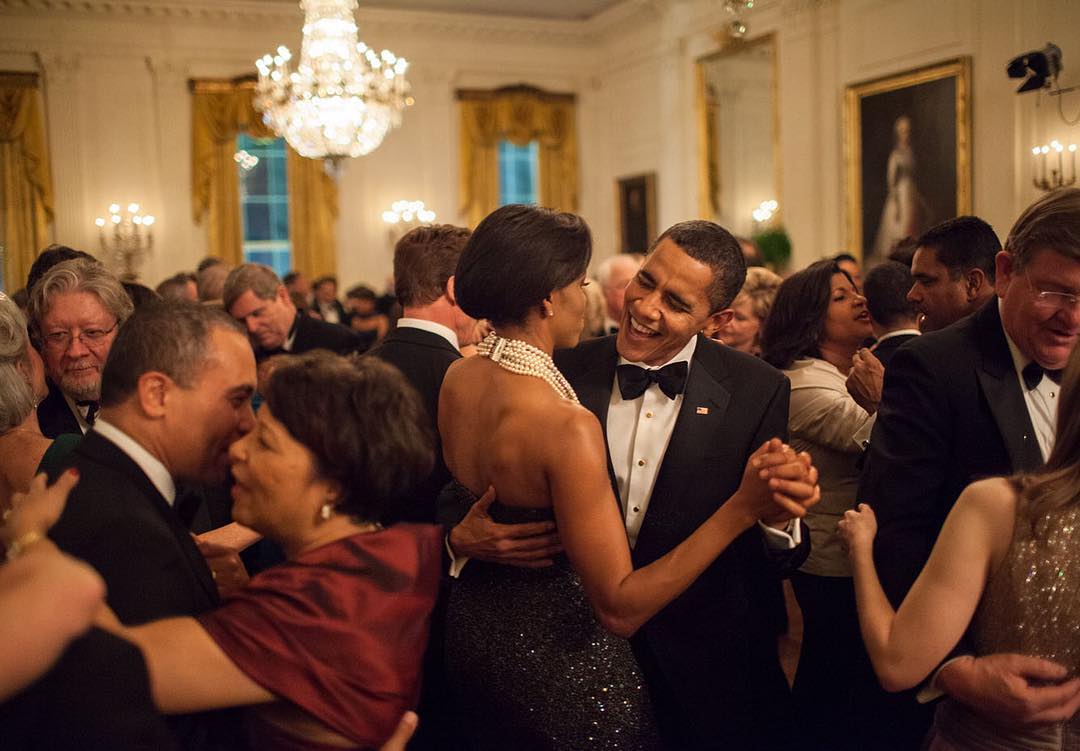 2. Let's Stay Together
White House 2009. The way Barack sang while dancing with his lady during the Governors Ball. Pete Souza, who was White House photographer at the time and took the picture, revealed that he was singing along to "Earth Wind and Fire" who were performing in the East Room.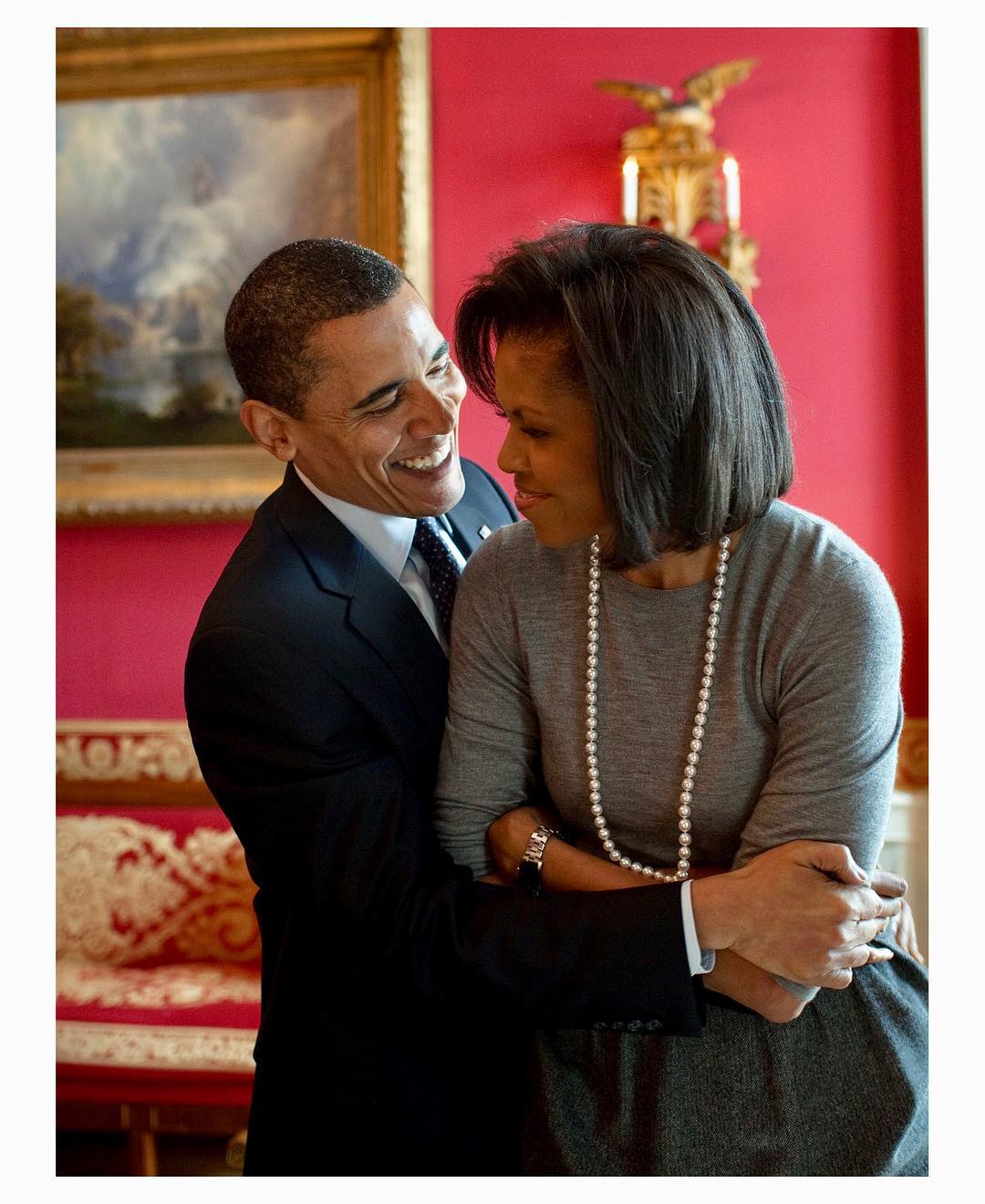 3. Hold Me Close
White House 2009. The way Barack stole a private moment in the Red Room and hugged Michelle before the National Newspaper Publishers Association reception.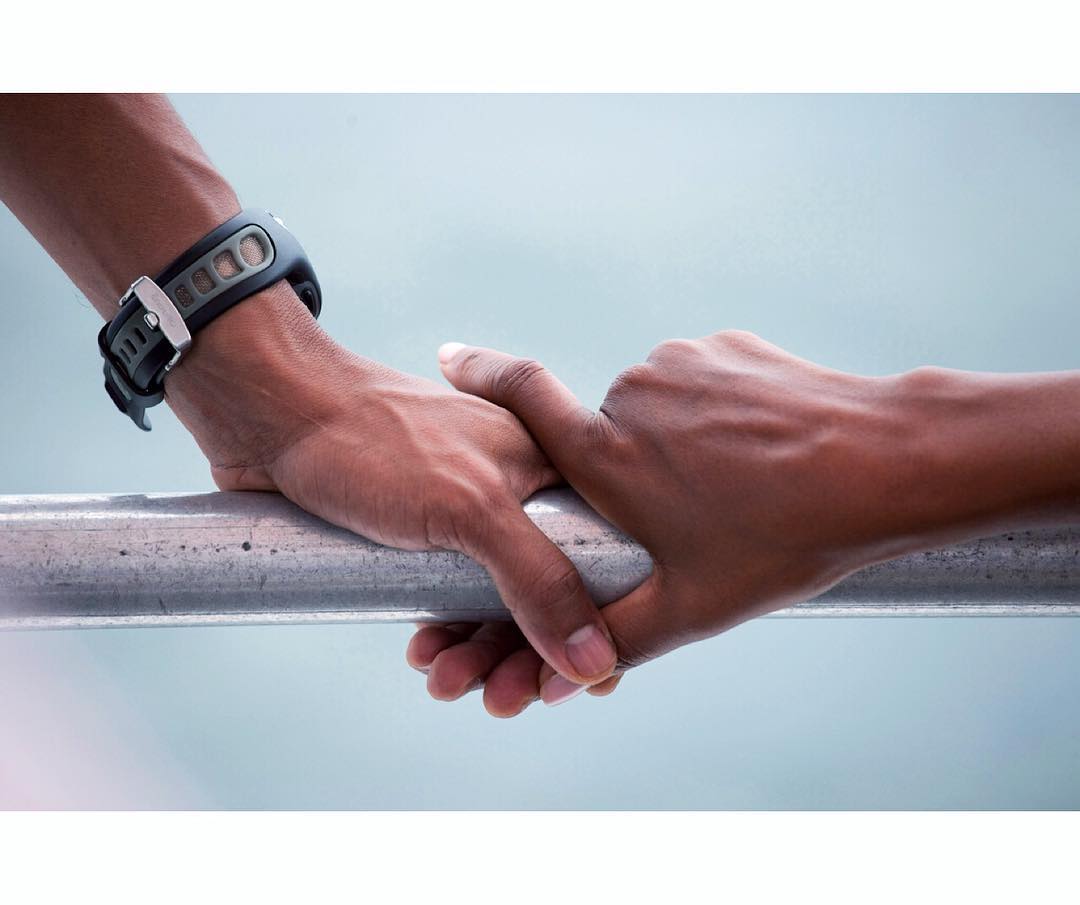 4. Just A Touch
Gulf Coast 2010. The way their hands found each other as they toured St. Andrews Bay on a boat.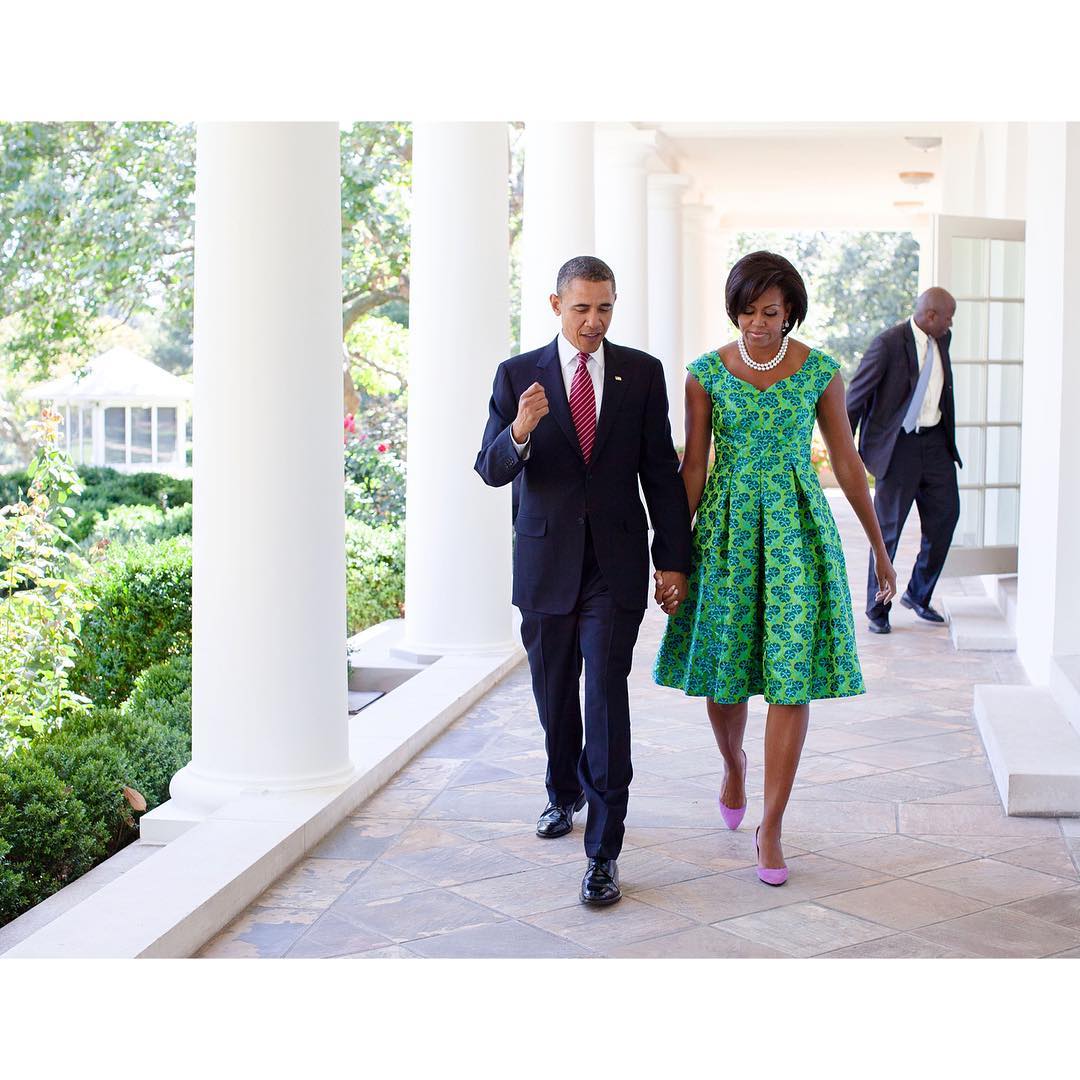 5.  Happy Together
White House 2010. How Barack and Michelle held hands as they strolled through their home.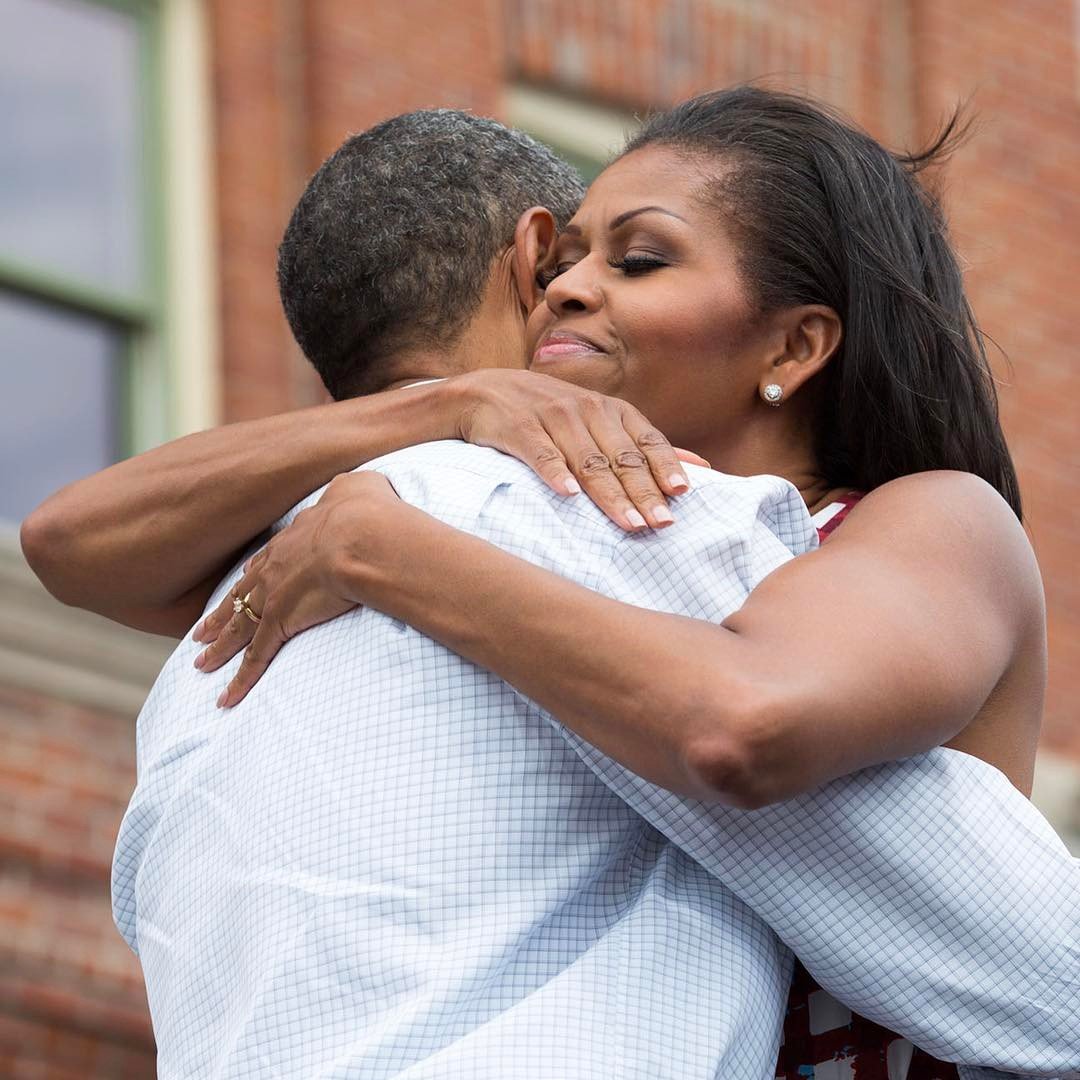 6. My Guy
Iowa 2012. The way Michelle hugged Barack after he won reelection for a second term.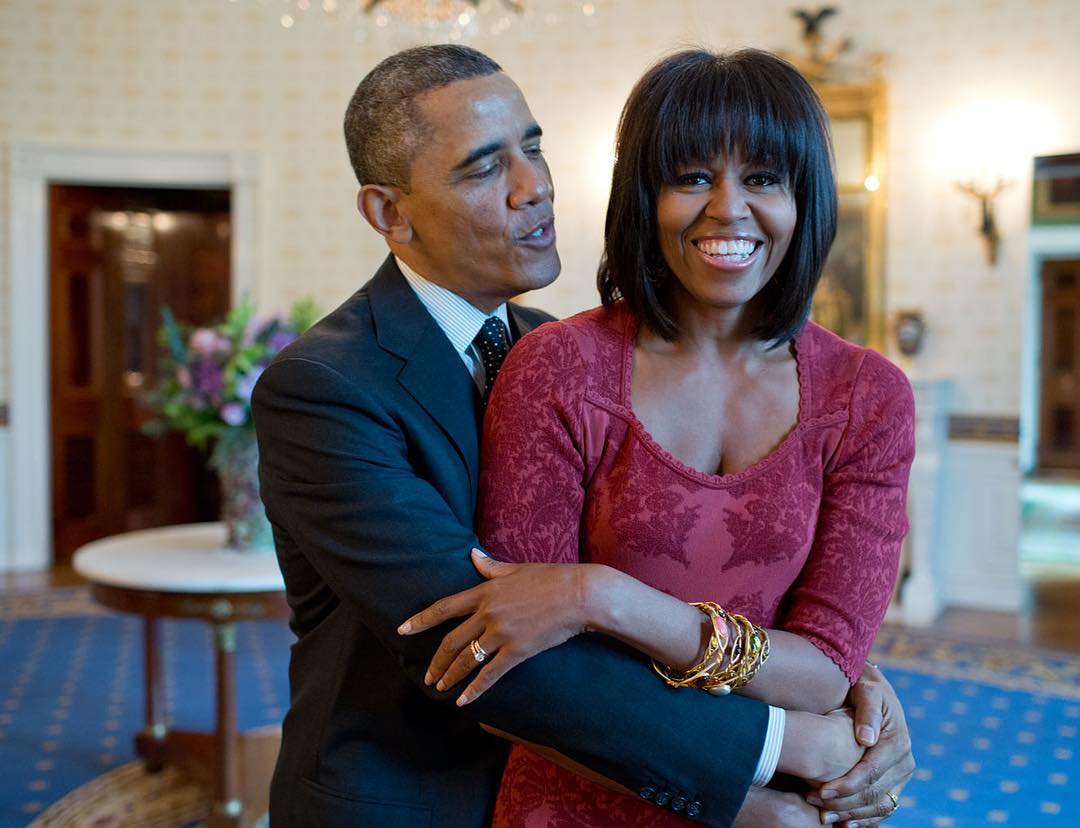 7. Just The Way You Are
White House 2013. The way Barack held Michelle as he serenaded her on her birthday, and how her face lit up.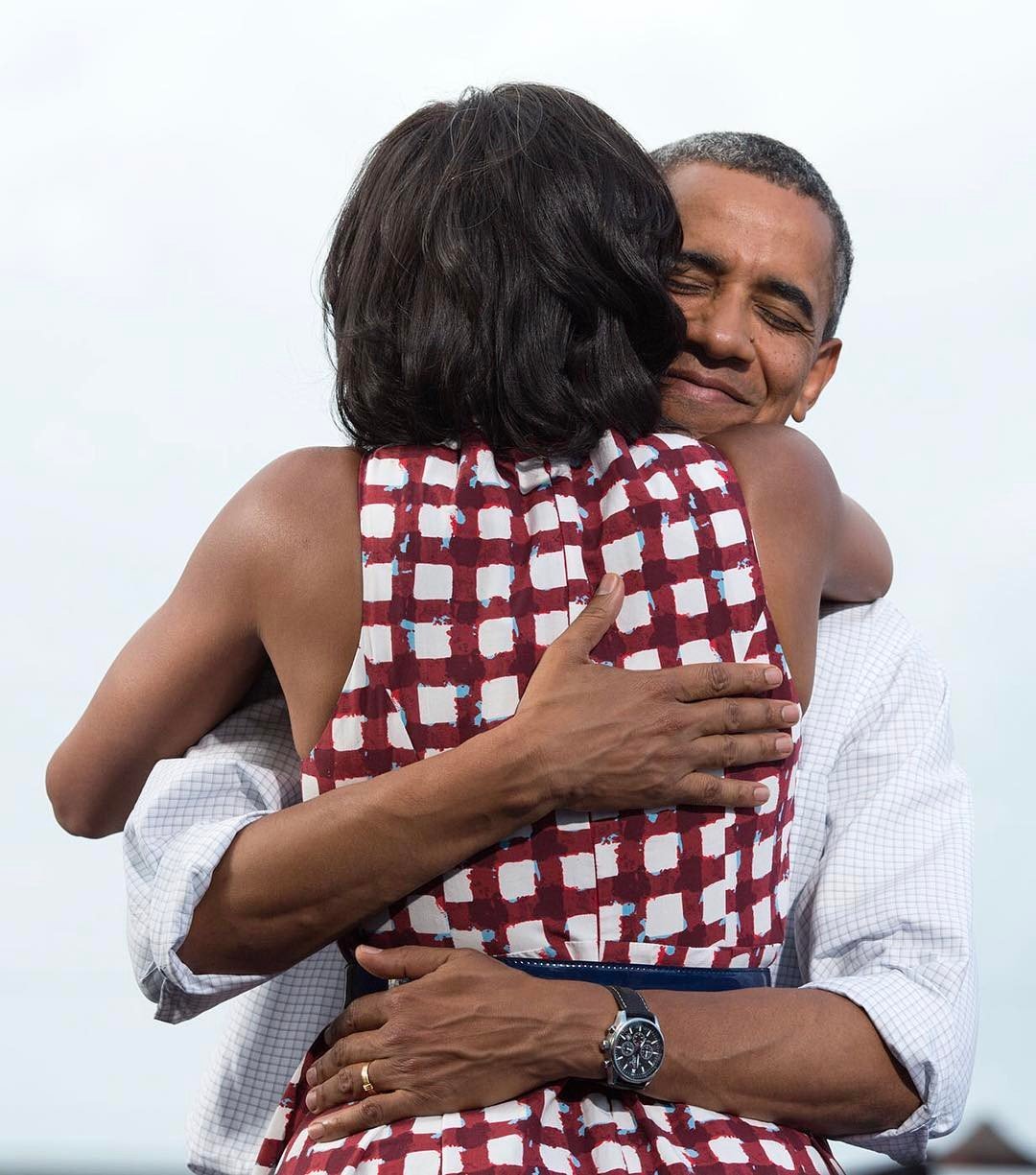 8. My Girl
Iowa 2012. That hug was just so epic that you had to see the look on Barack's face.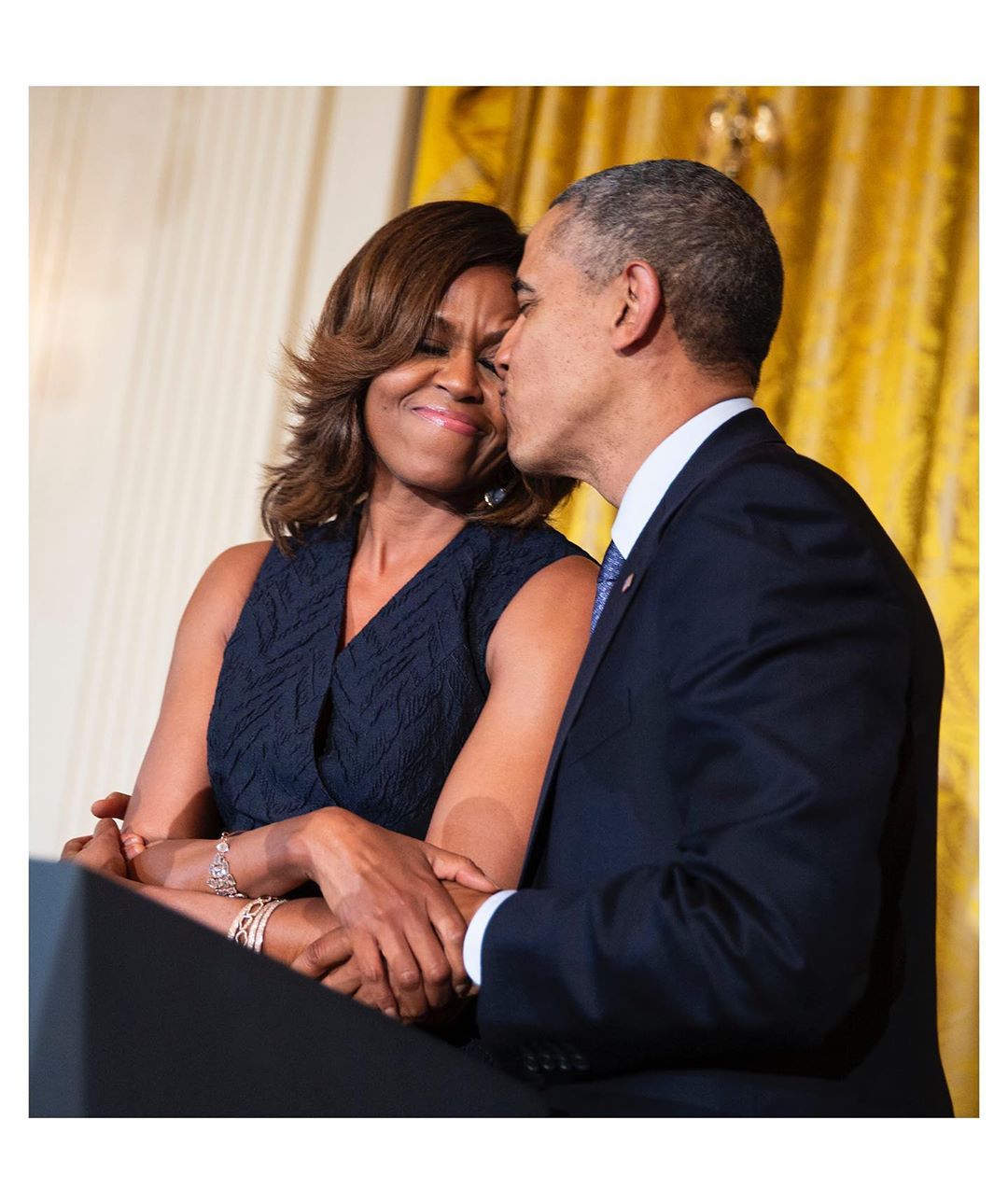 9. Kiss Me
White House 2014. The way Barack kissed Michelle during her remarks at an Affordable Care Act reception.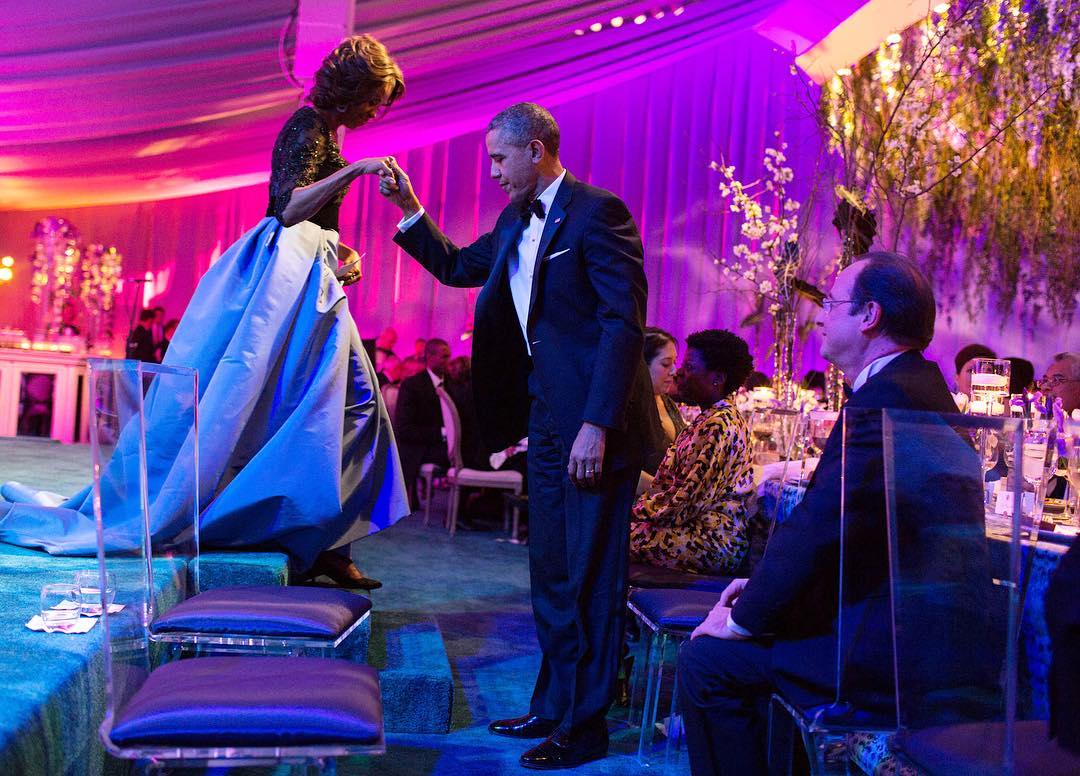 10. A Gentleman and A Lady
White House 2014. The way Barack helped Michelle down the steps at the State Dinner for the President of France.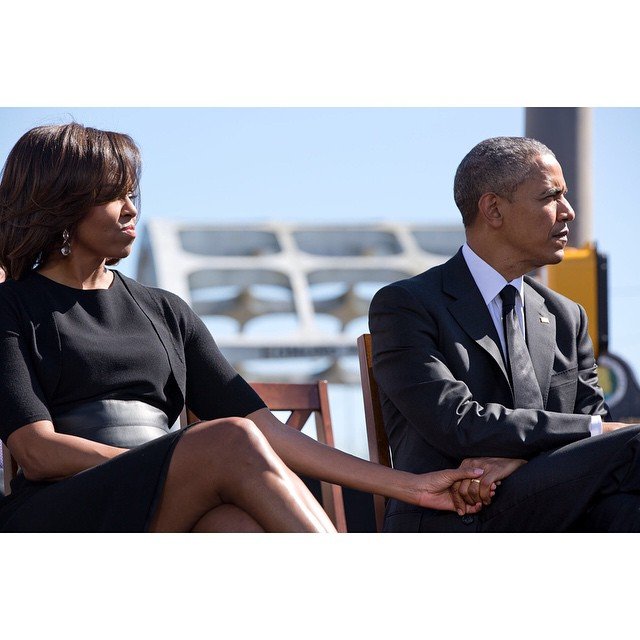 11. I'll Be There
Alabama 2015. The way Michelle held Barack's hand during the 50th anniversary of Bloody Sunday and the Selma to Montgomery civil-rights marches.
12. My Sweet Valentine
That time Barack and Michelle shared Valentine's Day messages to each other on "Ellen."
13. "I Love You More Each Day"
Barack's sweet birthday message to Michelle.
14. "Forever Mine"
That time Michelle made a Valentine's Day playlist for her "one and only" Barack.
Happy Valentine's Day, @michelleobama! Almost 28 years with you, but it always feels new. pic.twitter.com/O0UhJWoqGN

— Barack Obama (@BarackObama) February 14, 2017
15. Lovin' You
That photo that Barack shared of him and Michelle for Valentine's Day.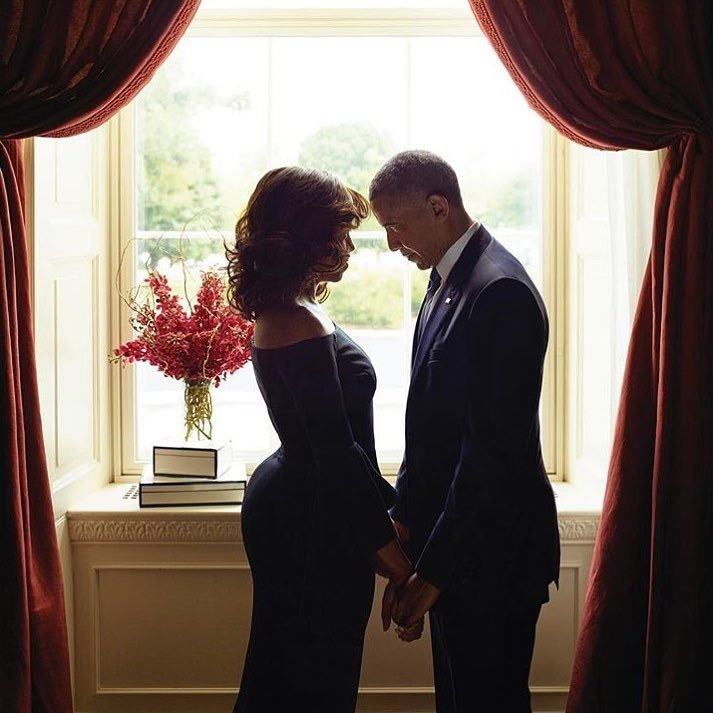 16. Together Forever
That intimate photo for Essence magazine during the final days of Barack's presidency.
DONALD AND MELANIA: A STARK DIFFERENCE
After the PDA-filled fest of the Obama presidency, the way the Trumps handled their affection in public became a hot topic of discussion, right from Inauguration Day when a GIF of Melania went viral. "There's intimacy and there's tension," said body language expert Patti Wood as she analyzed photos of the First Couple for Cosmopolitan.