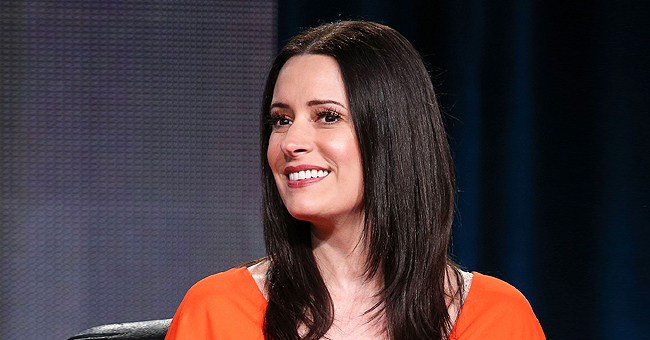 Getty Images
Paget Brewster Sings 'Golden Girls' Theme in New Video, and Fans Say Her Voice Is 'so Pretty'
Who would have guessed that actress Paget Brewster had even more talent hidden away? The star stunned fans with her singing skills recently.
Actress Paget Brewster's fame skyrocketed when she landed her role as Special Agent Emily Prentiss on "Criminal Minds." Before she landed the role she had become known as a show killer because a number of shows that she appeared in had failed to gain views.
However, after the turn in her career, she has become a household name. Now it appears she may have another talent hidden away in her arsenal.
She took to Instagram to post a video of her watching her "favorite sitcom" called "The Golden Girls." In the video, the star is heard singing along to the introduction music of the show.
Fans were awestruck by her incredible singing talent. Many did not know the actress had such a brilliant voice or the talent to sing.

A fan's comment on her video | Instagram: pagetpagetgram
The video garnered over 50 000 views. Fans flooded the comments section with love and admiration for the actress.
Some commenters focused on the show she was watching and agreed that they love it too. One commenter even admitted to watching it every day.

Fan comment on Paget's Instagram post Instagram: pagetpagetgram
Other fans tried to convince the star to take up singing as a career choice. Many joked about her releasing an album and demanded to know when it will come out.
"I just woke up and hearing you singing make me feel better. It's gonna be a good day thanks to you ☺️ Love you," commented one awestruck fan.

A fan asking her to release an album | Instagram: pagetpagetgram
Paget herself joined the jokes about releasing an album. She responded to one fan's comment agreeing with them that she needed to take up singing as a career.
Fans might be shocked to find out that she actually wanted to be a rockstar before she became an actress. In college, she was part of the band Sleeping Pills and Mechanical Bride

Another fan asking for an Album release from Paget | Instagram: pagetpagetgram
Besides acting, and now singing, Paget actually has a long list of talents including photography. She actually worked as a photographer for a mature content based womens website. She was also a sex-advice columnist for Femme Fatales.
Please fill in your e-mail so we can share with you our top stories!