Christina Anstead Shows off Her Baby Bump at Discovery's Serengeti Premiere
Pregnant "Flip or Flop" star, Christina Anstead, made a gorgeous spectacle as she attended the recently held "Serengeti" premiere alongside her new husband, Ant.
The newly married couple only announced that they were expecting their first child together some four months ago. Christina wears pregnancy well as she graced the red carpet when Discovery's "Serengeti" premiered on Tuesday, July 24.
Via her Instagram story, Christina shared a selfie which featured Ant seated by her side in their car. Going by their elaborate outfits and Christina's bold caption, she took the shot while they were on their way to the special event. The caption also took on a humorous tone as the 36-year-old star jokingly continued:
"One of us happens to be dressed like a leopard because it's the only thing that fit."
The so-called leopard outfit is, however, a gorgeous gown that reached mid-thigh. The dress was made with a patterned fabric and had long sleeves and a free bodice so that it made the perfect fit for Christina's enlarged midriff.
Thanks to the dress and chunky black heels, Christina managed to look elegant and yet comfortable. She brought the look to a perfect finish with her long blonde locks left to flow past her shoulders, and her face sporting just the right amount of makeup.  
With her handsome husband by her side all night, the mother of two proudly flaunted her baby bump. The couple even made intimate poses for pictures on the red carpet.
The perhaps most adorable was when Ant, who matched Christina by wearing a black button-down shirt and jeans, had his hand fondly over the bump and the other about her.
The pair tied the knot last year, December after dating for about one year. The surprise wedding ceremony held at their Newport Beach, California. In an interview with People back then, Ant had lovingly said:
"I am incredibly grateful to have met her. She saved me." And Christina added, "We saved each other."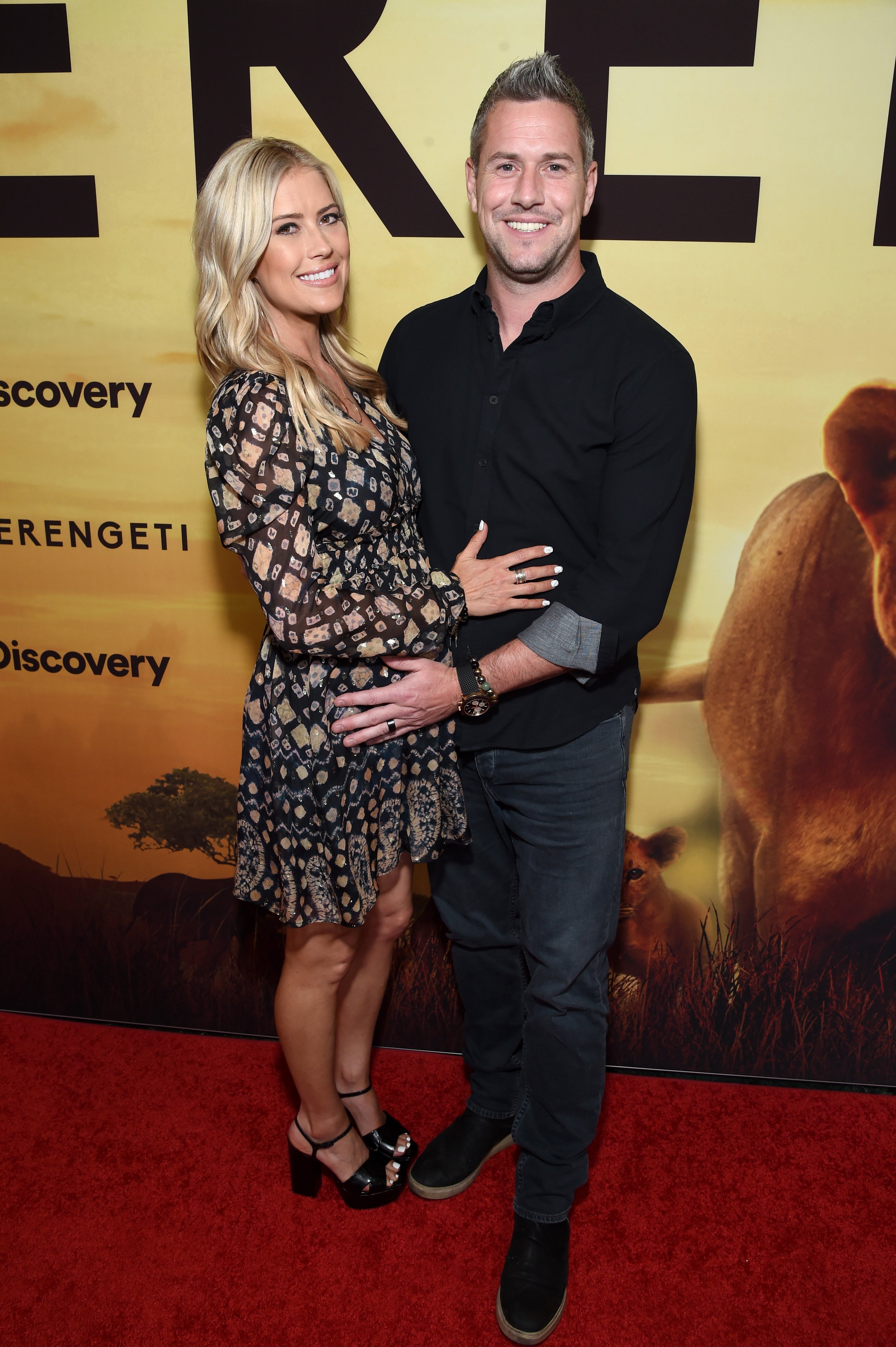 Although months have already passed since that time, the pair still seems to have that newlyweds glow about them. That seems even more pronounced now that their first child is on the way.
Never one to shy away from the media, Christina showed off their unborn child's specially designed nursery. In a clip she shared with fans via Instagram, the expectant mother shared that the room has a "boho" theme to it.
The white, navy and beige-colored room included a dresser, a recliner, a crib, a mini table with chairs and an adorable hippo rocker. Christina also added lots of plants, a fuzzy rug, a star mobile, and a giant dream catcher. That is going to be one lucky baby!