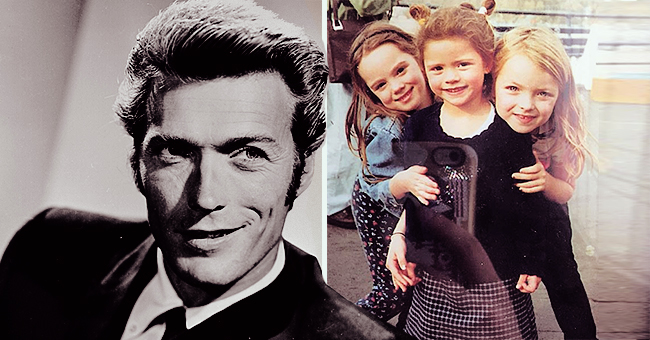 Getty Images / instagram.com/wheresgray
Clint Eastwood's Granddaughter Graylen Spencer Is a Talented Musician Now

One of the legendary actor and director's grandchildren is now pursuing a musical career, a passion she shares with her father and grandfather. But while they are more into jazz, she likes rock and roll.
89-year-old Clint Eastwood has been an actor, filmmaker, musician, and politician. But the least public of his roles is the one of father and grandfather. He has fathered eight children and they have already given him three grandchildren.
25-year-old Graylen Spencer Eastwood is the only granddaughter the actor has to date. She is the daughter of Clint's oldest son, 51-year-old Kyle, a product of the star's first marriage, to Maggie Johnson.
MUSIC RUNS IN HER BLOOD
Taken after her father, who is a bass player devoted to jazz, Graylen grew up to be a musician as well, picking up the drums.
Graylen describes herself as a musician in her Instagram profile, adding art, film, and production as her other interests.
On her IMDB profile, Graylen has two writing credits for short films "Masque d'Or" (2014) and "Parzival" (2015) on which she also appeared as a voice actress.
While Graylen had a comfortable upbringing for having born into a wealthy family, she had her dose of struggle when her parents divorced, something that deeply affected her.
ONE OF THREE GRANDCHILDREN
Apart from Graylen, Clint has a 35-year-old grandson named Clinton Eastwood Gaddie, son of the Hollywood icon's daughter Kimber Lynn.
More recently, the family welcomed 1-year-old Titan Wraith Eastwood, Clint's youngest grandson. He is the son of the "Dirty Harry" actor's daughter Francesca.
Graylen was there to support her grandfather during the premiere of his latest film to date, "The Mule," released in December 2018. She was photographed alongside her father and other members of the family at the Regency Village Theatre for the exclusive event.
CLINT'S LATEST FILM
For this movie, Clint not only served as a director, but he also returned as an actor following a six-year hiatus that followed his work in "Trouble with the Curve," under the direction of Robert Lorenz.
IndieWire called "The Mule" Clint's "best movie in more than 25 years," with its close look at the American Dream and the way on which work defines an individual's identity.
The film is believed to have some autobiographical aspects, even if it is based on a true story, and it comes in a time when Clint might be looking back to the relationship he has had with his eight children.
FAMILY REUNION
Clint's 47-year-old daughter Alison, also an actress, was cast in the film, sharing the screen with her father for the first time since 1997.
The actor also used the occasion of the release of the film to make his first public appearance with daughter Laurie, who had remained "hidden" from the media.
64-year-old Laurie was given up for adoption by her mother at birth, and it was only as an adult woman when she learned that her biological father was no other than the famous star, whom she managed to track down 30 years ago.
Please fill in your e-mail so we can share with you our top stories!