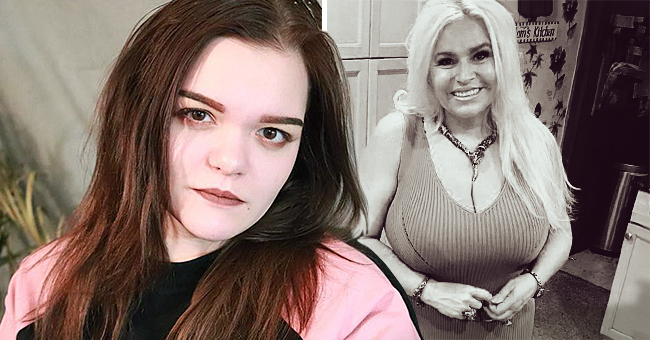 Instagram.com/mrsdog4real // Instagram.com/bonniejoc
Bonnie Chapman Misses Her Mom Beth's Voice a Month after Her Death
It is always incredibly painful to lose someone you love, and the Chapmans are no different. After losing Beth, their matriarch, over a month ago, they are still morning her.
The 51-year-old passed away on June 26 after a fierce battle with a stage II throat cancer, leaving behind a lot of broken hearts, including Bonnie Chapman's.
Recently, the grieving daughter took to her official Instagram account to share a couple of photos of her late mother, revealing how much she needs her.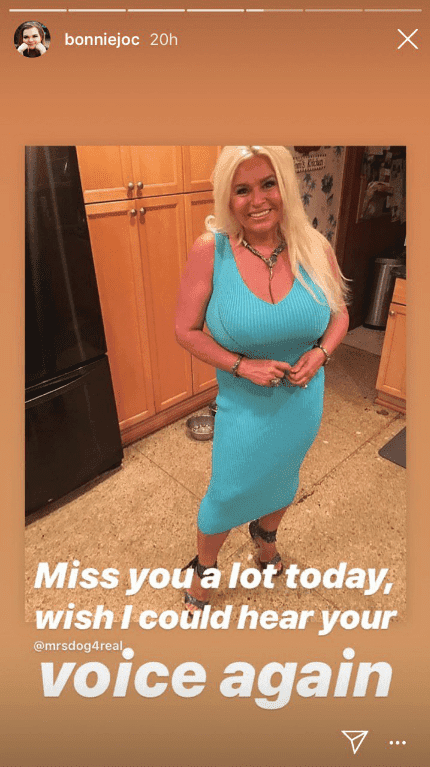 Photo: Instagram/bonniejoc
MISSING BETH EVERY DAY
Through Bonnie's Instagram stories, fans were treated to a gorgeous snap of Beth wearing a light blue dress and with her iconic smile on her face.
There will never be another Beth
Bonnie added a caption to the photo that read: "Miss you a lot today, wish I could hear your voice again." She also posted an old photo of Beth with a black-and-white dog, one of the family's pets.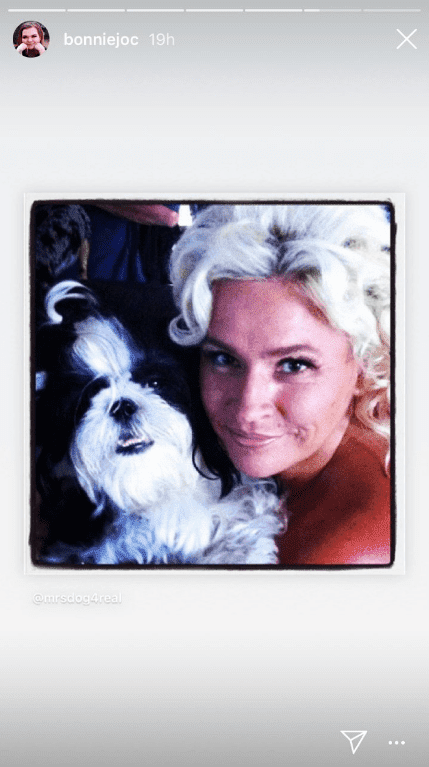 Photo: Instagram/bonniejoc
WAITING FOR BETH TO PAY A VISIT
Fortunately, Bonnie is not alone and counts on her family for love and support in these hard times. Her sister, Cecily Chapman, has also taken to social media in the past few weeks to show how much she misses her mother.
Being quite active on Instagram, "Dog, the Bounty Hunter" fans can often find photos of the late 51-year-old on Cecily's profile. In one of them, the 26-year-old claims that she misses her mother's smile.
Not only that but in one of her most heartfelt posts, Cecily admitted that every day she waits patiently for Beth to visit her in her dreams and that she hasn't seen her yet.
She also said:
"I wake up every morning thinking it's still not real. People say I was your rock but you were mine we did everything together. I still can't see my life without you in it!"
BETH CAN NEVER BE REPLACED
66-year-old widower Duane Chapman, who was with Beth for over 30 years, is also mourning the love of his life and hinted that he is not open to getting into another relationship, claiming that there will never be another Beth.
Recently, Rainy Robinson, one of the cast members of "Dog's Most Wanted," paid tribute to Beth by sharing a fantastic portrait of her, which was created by artist Paul Archer.
Please fill in your e-mail so we can share with you our top stories!