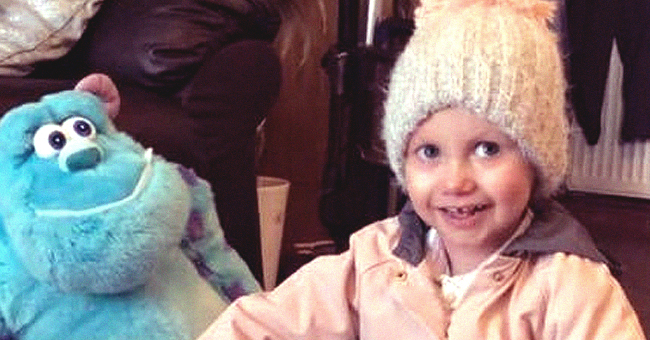 facebook.com/Neve Nixon
Lana Nixon, 3, Attended Her Sister's Prom Weeks after Being Told Her Brain Cancer Is Incurable
Following diagnosis that little Lana Nixon had incurable brain cancer, her parents are doing everything in their power to make her last moments memorable. This includes a visit to her sister's prom as she might not get to see hers.
When Lana's parents: Andrew Haswell and Gemma Nixon welcomed her into their family, she was just like every other toddler, cute and perfectly healthy.
However, a few years after her birth, the little girl started to develop severe health complications.
After a series of visits to the hospital, the couple finally got a diagnosis for their daughter in November 2018.
Subsequent months saw Lana going through several surgeries, and although she is in remission, the odds are not in her favor.
Hence, leaving Andrew and Gemma to quit their jobs so that they make every day count and this includes the 3-year-old girl going for prom although it is a decade earlier.
The big day finally arrived, and adorable Lana was seen rocking a dazzling pink dress with sequins and flowery designs.
She completed the look with a matching floral headband and was captured looking full of life as she arrived at her sister, Neve's prom in a Rolls Royce.
While recalling the experience to Daily Mail, Gemma, who is Lana's mother, said:
"It was very emotional to see Lana looking so well and in a lovely dress after months of (hospital) gowns and pajamas."
The mom also added that the whole family, which includes her husband and Lana's siblings: Elle, 18, Neve, 16, and Jonah, 8, were inspired by the little girl's relentlessness.
"We cannot believe her strength and bravery. She is a happy, loving, and funny little character. She deserves the world for all she has endured," Gemma added.
Following Lana's parent quitting of their jobs to spend more time with her, the family needs more help to sustain her care and also grant her whatever she wishes.
In respect of this, friends set up a crowdfunding page – JustGiving, to help raise funds to assist them.
Please fill in your e-mail so we can share with you our top stories!