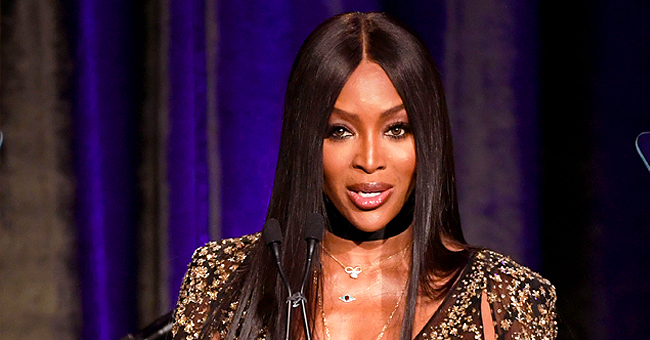 Getty images
Naomi Campbell Claims French Hotel Refused Her Entry Because of Skin Color
Naomi Campbell may be one of the greatest supermodels of all time, but she can still come face to face with racism in the most unexpected places.
Naomi Campbell has revealed that she was refused entry to an event she had been invited to in a hotel in the south of France because she is black.
Naomi presented the staff with the invitation but was told the venue was full.
"They did not want to let us come in, my friend and me, because of the colour of our skin. This guy at the door made out that the place was full. But he was letting other people in." Naomi Campbell
RACISM IS ALIVE AND WELL IN THE SOUTH OF FRANCE
Naomi, who was in Cannes for the Film Festival was accompanied by a black friend, and watched in astonishment as white guests were granted entry after she had been told the party was "full."
The supermodel, who did not name the hotel or the event expressed her sorrow and her disgust that such behavior was still present all over the world.
THE FIRST BLACK TOPMODEL
As the first black top-ranked model in the world, Naomi opened the doors for others, but also suffered racial discrimination, often getting paid less than her white counterparts.
FIGHTING FOR FAIR TREATMENT
Naomi, who was the first black model to appear on the cover of French Vogue, has fought for diversity and fair treatment in the fashion industry throughout her career.
As the first black top-ranked model in the world, Naomi opened the doors for others
AND THE FIGHT STILL GOES ON
Judging by the sad incident in the South of France, there is still a lot of work to be done, and Naomi insists on making sure people know that discrimination is real and happening today to any black person - celebrity or not.
Naomi defines herself as an optimist and hopes that change will continue and that later generations will find the world a very different place.
We hope she's right.
IS NAOMI CAMPBELL DATING LIAM PAYNE?
Supermodel Naomi Campbell and Liam Payne from One Direction are said to be dating, just weeks after the singer allegedly broke up with singer Cheryl Tweedy.
Liam, 25 has been spotted at all the right places in London and New York with the 48-year-old British supermodel.
The One Direction singer accompanied Naomi Campbell.on a trip to Africa, but they have not been posting about each other on social media.
Fans speculate that the couple is not ready to take their relationship public just yet.
Please fill in your e-mail so we can share with you our top stories!