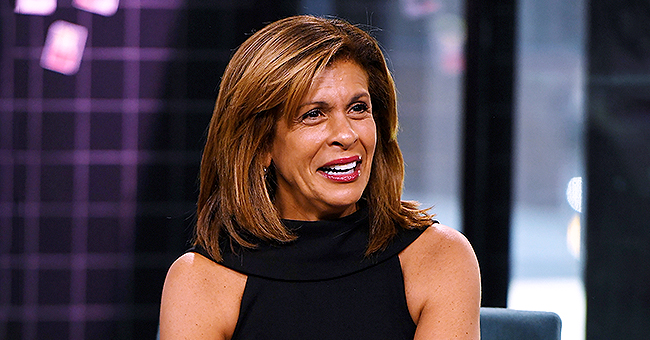 Getty Images
Hoda Kotb's Fans Blast Her for Extended Maternity Leave as She Shares New Photos with Her Big Family
"Today Show" co-host, Hoda Kotb's last Instagram posts irked the wrath of some of her fans, who can't understand why she is still on maternity leave. The disgruntled fans flooded her comment section, and let their feelings known.
Hoda Kotb is on maternity leave — still. She has been on maternity leave since adopting her second child, Hope Catherine in April.
The television personality posted some pictures of her big family spending some quality time together, and some of her fans didn't take it lightly.
HODA KOTB'S POST AND FANS' REACTIONS
Hoda Kotb posted a set of pictures showing her brother and his wife, her sister, and her nieces. Though most of Hoda's fans complimented her post and asked her to keep having as much fun as she could have, some were not so happy about the leave.
These fans felt the host has been away for too long and expressed their feelings in the comments. A fan asked her to return to the show so that other hosts could also enjoy summer with their families.
Another fan asked when she would be returning, while one also pointed out that her co-host, Jenna needed her. Two other commenters said that Hoda didn't have respect for the show, and told her people had lost interest in her. Quite a lot of disgruntled fans there.
HODA POSTS PICTURES OF HERSELF AND JENNA
A day before Hoda posted pictures of herself and members of her family, she went to visit her friend and co-host, Jenna Bush Hager, who is pregnant with her third child, confirmed to be a boy.
The pair co-host the "Today with Hoda and Jenna" show but have been separated for long on television due to Hoda's maternity leave.
Hoda posted pictures of the visit on Instagram, and her caption would have calmed some of her fans eager to see her back on the show. In the caption, she announced that she couldn't wait to be back with Jenna on TV.
No announcements have been made concerning Hoda's return, but whenever it is, she wouldn't be with Jenna for too long. The latter is due to deliver her child in August and would have to go on her maternity leave too.
HODA'S BOOK
While on maternity leave, Hoda Kotb took time to write a book, which seeks to inspire others. The television host shared news about the book in a video in which she announced her imminent return to the show.
The book is titled: "I Really Need This Today: Words To Live By," and will be available from 15th October.
Please fill in your e-mail so we can share with you our top stories!