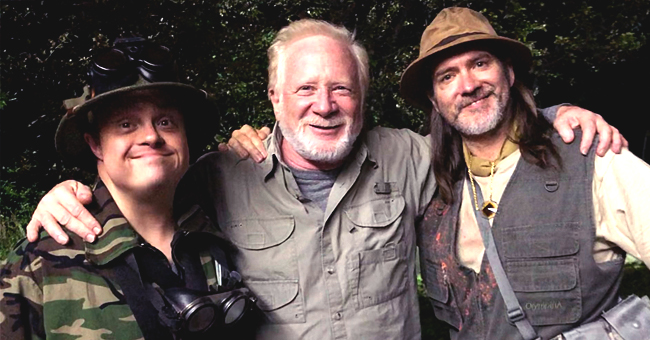 facebook.com/Don Most
'Happy Days' Don Most Smiles in a New Photo from the Upcoming Film's Set
Don Most is best known for starring alongside Ron Howard and Henry Winkler in the show "Happy Days" in the 1970s. Now, he is gearing up to star in a new film.
Actor Don Most, 65, is currently working on the movie "Lost Heart." He plays the role of a pastor trying to help the lead character Hannah Sweet as she navigates life.
The star shared a sneak peek on the set of the movie on Facebook. In his recent post, he is seen happily smiling during filming for the movie.
The film is Most's second time filming in Michigan despite his extensive acting career. The first time he had acted in the city was in the movie "MBF: Man's Best Friend."
In the picture, he posed with DJ Perry and Josh Perry. DJ is the writer and producer behind "Lost Heart." He is also acting in the movie alongside Josh and Most.
In his caption of the picture, Most praised both DJ and Josh as well as everyone else involved in the production of the film. He wrote:
"From the set of "Lost Heart" - filming in Northwestern Michigan. On my right is DJ Perry. He wrote the excellent script. He's also the Producer, and is a very talented actor. On my right - another very talented actor - Josh "Ponceman" Perry. It's been great working with everyone on this production. An absolute treat!"
The film is set to release in 2020. The movie is directed by Jesse Lowe and tells the story of a burnt-out famous musician returning to her small Northern Michigan hometown of Lost Heart.
The reason for her return is the funeral of her estranged father. Her return also forces her to confront the ghosts of her past.
Most's last movie appearance was around 2015 and his first film was "The Last Best Sunday" in 1999. Before he decided to pursue acting, he was actually a jazz singer.
As a singer, he performed in Michigan a few times. He held shows twice. in Bay City and once in Lexington.
"My first love, before getting serious about acting, I was singing. I was 15- years-old singing in a night club act in the Catskills Mountains in upstate New York. I always loved the great standards, the jazz standards," said Most "I decided to go back to that about five-years-ago because I put the music aside for a long time."
Please fill in your e-mail so we can share with you our top stories!