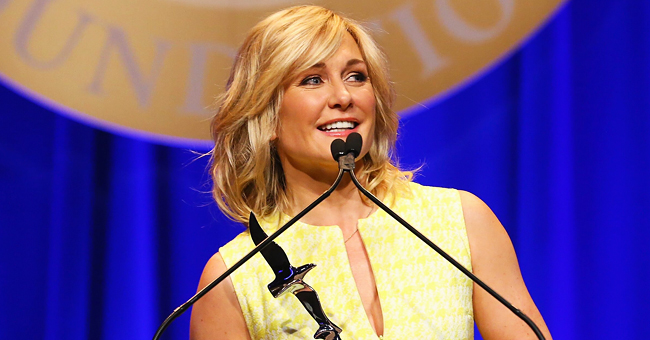 Getty Images
Amy Carlson Poses in a Stunning Pink Gown in New Photos

Amy Carlson, who is most famous for her role as Linda Reagan on "Blue Bloods," has recently taken to her official Instagram page to share a few snaps.
The actress used the social media platform to show her millions of fans and followers the brand new dress that she got, which she wore to a wedding.
In the pictures, Carlson can be seen wearing the sleeveless pink dress, which seems to have been created by her good friend and designer Kelly Jabour.
SORELY MISSED BY FANS
Although she didn't reveal whose wedding it was, the actress must have had a really good time considering the celebratory pictures that she shared through her Instagram stories.
But while Carlson has been living her life, fans of "Blue Bloods" are still missing their favorite nurse. In fact, the death of her character continues to be mourned by thousands of viewers.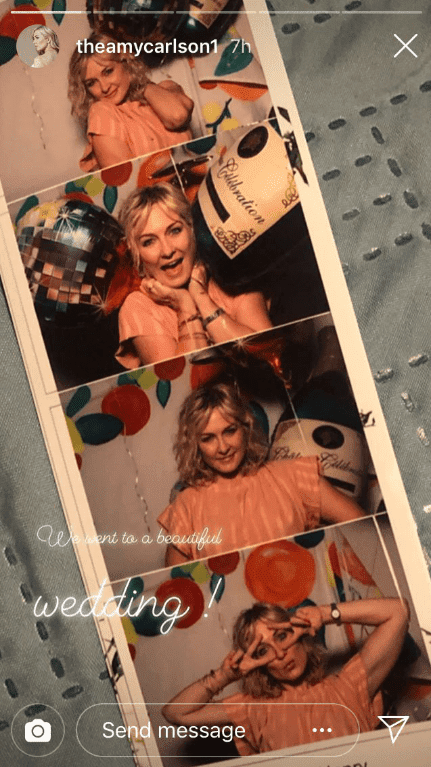 Photo: Instagram/theamycarlson1
AN INGLORIOUS DEATH
The 51-year-old was on the show since the pilot and became a regular character on season two. Sadly, she left the show on season seven, which led to Linda being killed in a helicopter crash, as revealed during the premiere of season eight.
Fans were shocked and angry at the way the character was written off the show. During an interview with Deadline, Carlson admitted that she also didn't like the way Linda's story ended.
A POSSIBLE RETURN TO THE SHOW
When asked if she would be willing to return to the show for a flashback to give Linda a proper closure, the actress said yes because that would be something fans would appreciate.
The death of her character continues to be mourned by thousands of viewers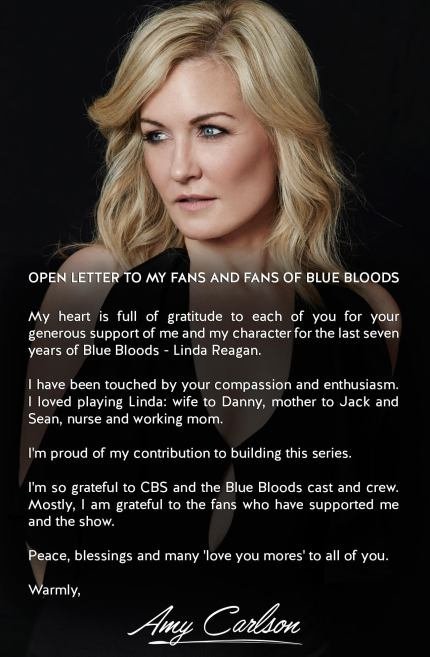 Photo: Instagram/theamycarlson1
She said:
"Yeah, I think it's been hard on the fans. I never wanted it to end that way, so I feel sad for the fans because everyone wants closure, and I hear that a lot from the fans. So, of course, I'd be open to that. Sure."
Carlston also criticized the producers for not being aware that her contract with the show would end before they started shooting, which was why Linda ended up dying the way she did.
Please fill in your e-mail so we can share with you our top stories!