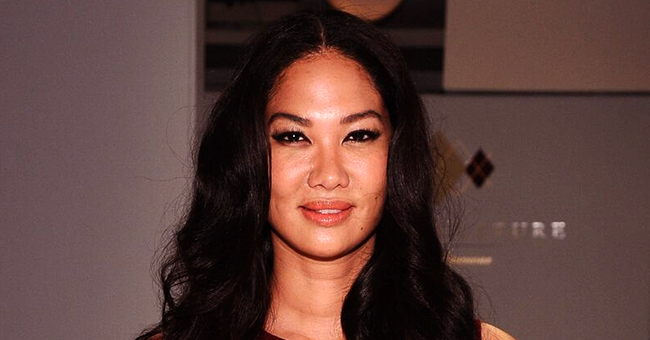 Getty Images
Kimora Lee Simmons Raises Concern after Clip of Sons Fishing without Life Jackets

Kimora Lee Simmons faced heavy criticism yet again after posting a video of her sons fishing on a small boat without life jackets.
Regardless of how well Kimora Lee Simmons' sons can swim, people on the internet still felt to call her out for not having her young kids wear life jackets while fishing in the middle of the ocean.
On Instagram, she showed her 10-year-old son sitting on the edge of the boat as he fished, while her youngest leaned towards the ocean without a life jacket as well.
Concerned Comments on Instagram
While it looked like innocent fun for the three of them, people warned her that they should have been wearing life jackets in case anything happened.
"@elkenberry04: They are ADORABLE but prob should put on life jackets ijs"
"@sandra_di_lorenzo: Never trust the ocean, no matter how calm it looks in one flash of a second it can totally change for the worst. Please please next time the kids get on a boat they need a life vest on. Bless your family they are so beautiful."
While Kimora got a lot of comments about her kids not having a life jacket on, she decided to comment on one: "@elkenberry04 They were right there with them but you're right!"
Kimora's Other Children
Not in the boating trip were her two older daughters, Aoki, and Ming Lee. Kimora is a proud mom of four, two from her marriage with Russell Simmons, one with Djimon Hounsou, her 10-year-old son Kenzo Lee Hounsou, and one with her current husband Tim Leissner, Wolfe Lee Leissner.
Her husband, Tim Leissner, was once a top banker who would rake in millions of dollars in revenue. However, in a recent case, he pleaded guilty to bribery, conspiracy, and money laundering in a fraud case in Malaysia's state development fund.
Please fill in your e-mail so we can share with you our top stories!