Ariana Grande Left 'Sobbing' after Joining Barbra Streisand on Stage for a Surprise Duet
The award-winning singer was reportedly shaking and crying after surprise performance with music icon Barbara Streisand
Iconic is the best word to describe Tuesday, August 7 as dynamic duo Ariana Grande and Barbara Streisand surprised fans with a comeback performance of Streisand's disco classic, "No more tears (Enough is Enough)."
The performance took place at her concert in Chicago.
The killer hit of 1979 originally featured the late Donna Stunner. According to Entertainment Tonight, the "no tears left to cry" crooner was gritty during the performance.
She said she would be "cherishing this moment forever" in a post she shared on her twitter.
Streisand posted a backstage picture of the pair with the caption:
"secrets out."
Earlier this week, Barbara posted a photo of her and Ariana's perfectly manicured hands with the caption:
"made a new friend."
Fans were quickly able to figure out who the other set of hands belonged to because of Ariana's famous finger tats.
The performance came as a surprise to fans as Grande joined the legend on stage wearing a black suit to match with Barbara's black ensemble. Fans couldn't get enough of the performance as thousands of people took to their social media to comment, like and share
After the show, Grande, still in shock, took to Twitter to express her hysteria in a tweet. Ariana was reportedly lost for words after the "best night of her life."
hello shaking and crying. thank u @BarbraStreisand. don't have words yet goodbye.

— Ariana Grande (@ArianaGrande) August 7, 2019
This legendary duet comes not long after the release of Grande's newest single "Boyfriend" which is out now.
BARBARA STREISAND AND CELINE DEON PERFORM CLASSICAL DUET IN 1997
It's not new for two iconic songstresses to bless the world with a beautiful duet. Back In 1997, Celine Deon and friend Barbara Streisand came together on the song "tell him" in 1997.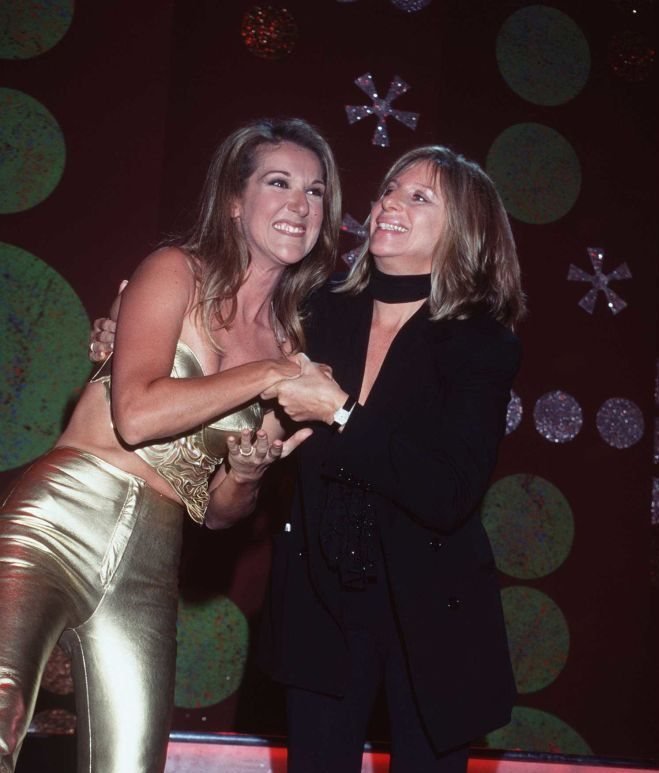 According to Little Things, the song did not receive enough support within the United States to become a hit.
Surprisingly, the rest of the world was feeling the tune. When the Icons took to perform the song together in a video, it sealed the deal that this song had become an eternal treasure.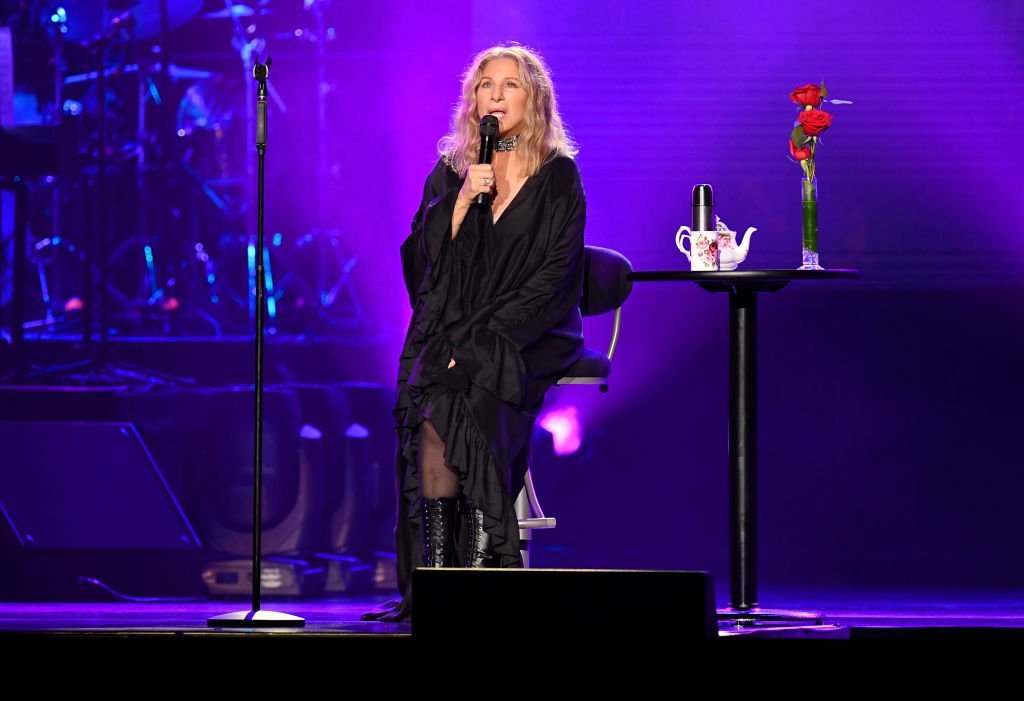 The duet was a divulge of raw talent. The most amazing part of this partnership is the pure love and talent oozing out of the beautiful pair. The music icon has not only enjoyed a wonderful music career, but she has also enjoyed a blissful marriage of twenty-one-years.