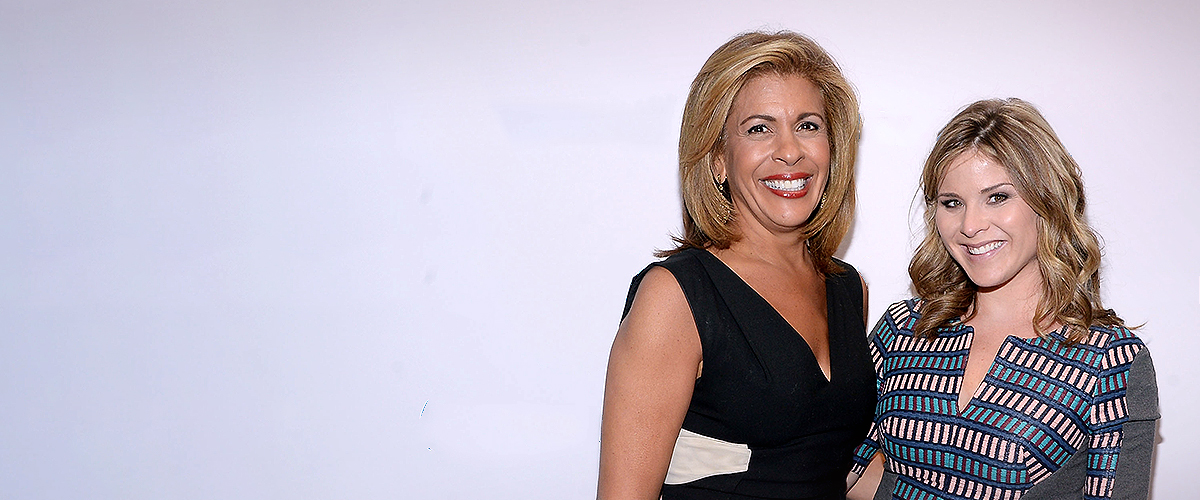 Getty Images
Jenna Bush Hager and Hoda Kotb's Fans Enjoy Photos of Their Children Haley and Hal's First Meeting
Hoda Kotb brought her oldest daughter, Haley to meet Hager's new born son. Fans couldn't be happier to the two co-hosts enjoying their maternity leave together.
In a message during Hager's maternity leave send-off episode, Kotb tells her friend and co-host:
"OMG, I hope you have the best maternity leave. You are going to have so much fun playing with your babies and enjoying your time. I hope you treasure every single second of it, I've been treasuring every second of it. I can't wait to back to work and hang with you on the set. But for this moment, you spend time with your children."
Since going on maternity leave after welcoming her second daughter, Hope Catherine, in April. Kotb has been enjoying every moment with her family. The Kotb checked into "Today," via video call, to tell share with audiences her enlightening views on embracing her maternity leave. She tells the show:
"I know it's sort of weird that I'm taking this much time, but I just feel like sometimes in life you don't know how much of your kids' lives you're gonna be able to see. But I would say to myself, 'I'm not gonna miss right now."
Hager who just welcomed her first son, Henry Harold "Hal" Hager on August 2, is soaking up her first week of maternity leave. The mother of three is adjusting to sleepless nights and juggling all her children.
Recently, an excited Kotb and Haley paid a visit to Hager's house to meet baby Hal. Hager captioned the precious moment:
"Look who came to visit. Swipe to see the moment my heart-melted. @hodakotb"
The two moms appeared make-up free and totally different from their usual camera-ready style. Fans showed their excitement to see the duo coming together again off camera as mothers and friends.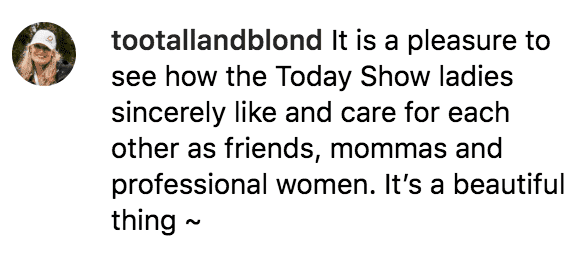 Fans react to Hoda Kotb and Haley meeting Jenna Bush Hager's son, Hal | Instagram

Fans react to Hoda Kotb and Haley meeting Jenna Bush Hager's son, Hal | Instagram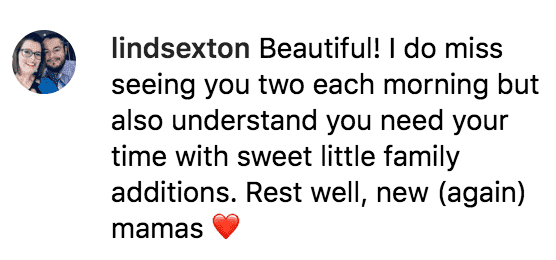 Fans react to Hoda Kotb and Haley meeting Jenna Bush Hager's son, Hal | Instagram
During her maternity update on "Today," Kotb shared that she's releasing a book. The book is titled: I Really Needed This Today: Words to Live By. It is a collection of inspiration quotes. Kotb mentions how encouraging the quotes have been for her as she tries to balance everything in her life, with a positive mind-set.
The book which she complied while on maternity leave is set to be released in October 2019. We wonder if Kotb is going to give Hager a little sneak peek and inspiration for the mother three during her maternity leave.
Please fill in your e-mail so we can share with you our top stories!