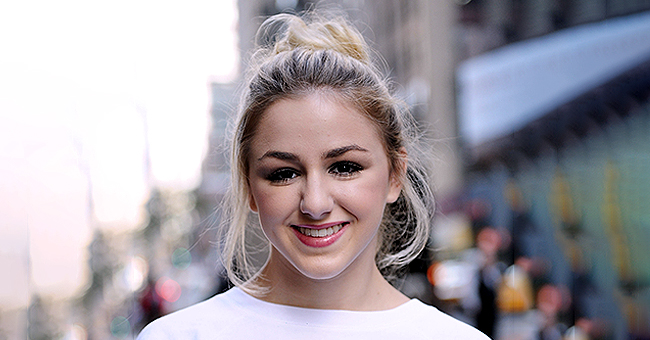 Getty images
Chloe Lukasiak of 'Dance Moms' Is Headed to College This Fall
Chloe Lukasiak is going to college! She has often shown her determination to get ahead in life, and this time, the former "Dance Moms" star is determined to complete her education and bag a degree.
After the huge falling out Chloe Lukasiak's mum, Christi had with the dance coach and creator of "Dance Moms," Abby Lee Miller, many thought the competitive dancer was done for; but fortunately, the world is yet to see the last of the former TV star.
CHLOE IS HEADED TO COLLEGE SOMEWHERE IN CALIFORNIA
Chloe has stayed relevant in the entertainment industry with regular YouTube posts and a following of six million people on Instagram. She is a certified influencer and has worked with brands like Amazon.
As exciting as her resume seem, the child TV star is determined to add another feather to her cap, and this time, she wants to bag a college degree. Based on a social media post, the young influencer would be heading to Pepperdine University, Malibu, California, in the fall.
Chloe, who took time off from her social and work commitments at 15 to make sure she finished High School "Strong," is determined to complete her education, and she could not be more excited about it.
SHE ALSO HAS A MOVIE OUT IN THE FALL
The vlogger is equally excited about her movie coming out around the same time. She revealed in an Instagram post that the film, "Next Level" will be out in selected A.M.C. cinema in September, and will also be available in Digital HD download.
Chloe seems to be doing well for herself, and in a July 29, post, the college-bound teenager dreamed of planting live oak trees up the driveway of her first home. In the meantime, the "F.R.E.D.I" star will continue doing what's kept her relevant since leaving "Teen Mom."
NOTHING GOT HANDED TO CHLOE
Chloe recently told E! News that she's worked for everything she has, and nothing got handed to her on a silver platter. She said if anything, being on the dance show taught her, persistence, perseverance, and how to block out the naysayers.
In a YouTube video for her channel, the young actress who went back to "Dance Moms" in season 7, and later for an entire season, said she got to let go of the hurt she felt from the way Abby treated her and her mother.
The "Center Stage: On Point" star added that she got closure, and replaced the bad memories with good ones.
Through it all, Chloe is thankful for Christi and her family, who always stood by her, and will continue to do so, as she heads to college.
Please fill in your e-mail so we can share with you our top stories!