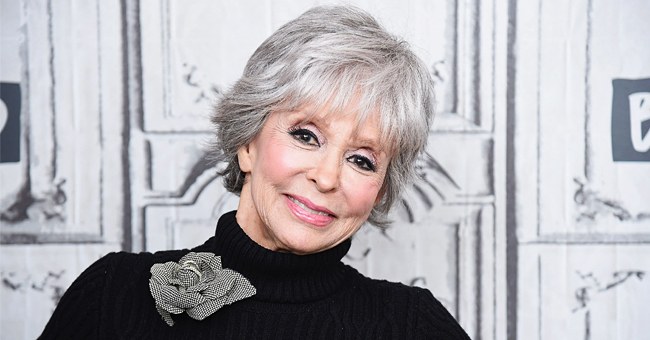 Getty Images.
Rita Moreno's Hard Times: From Working at an Early Age to a Hard Relationship with Marlon Brando
Love, lust, and a determination to find happiness weaved through Rita Moreno's life. A journey of self-growth and acceptance that ultimately turned Rita into one of the most accomplished actresses in Hollywood.
"You can't keep a good spic down," Rita Moreno told PEOPLE in April 1975, after her Tony Award nomination in "The Ritz."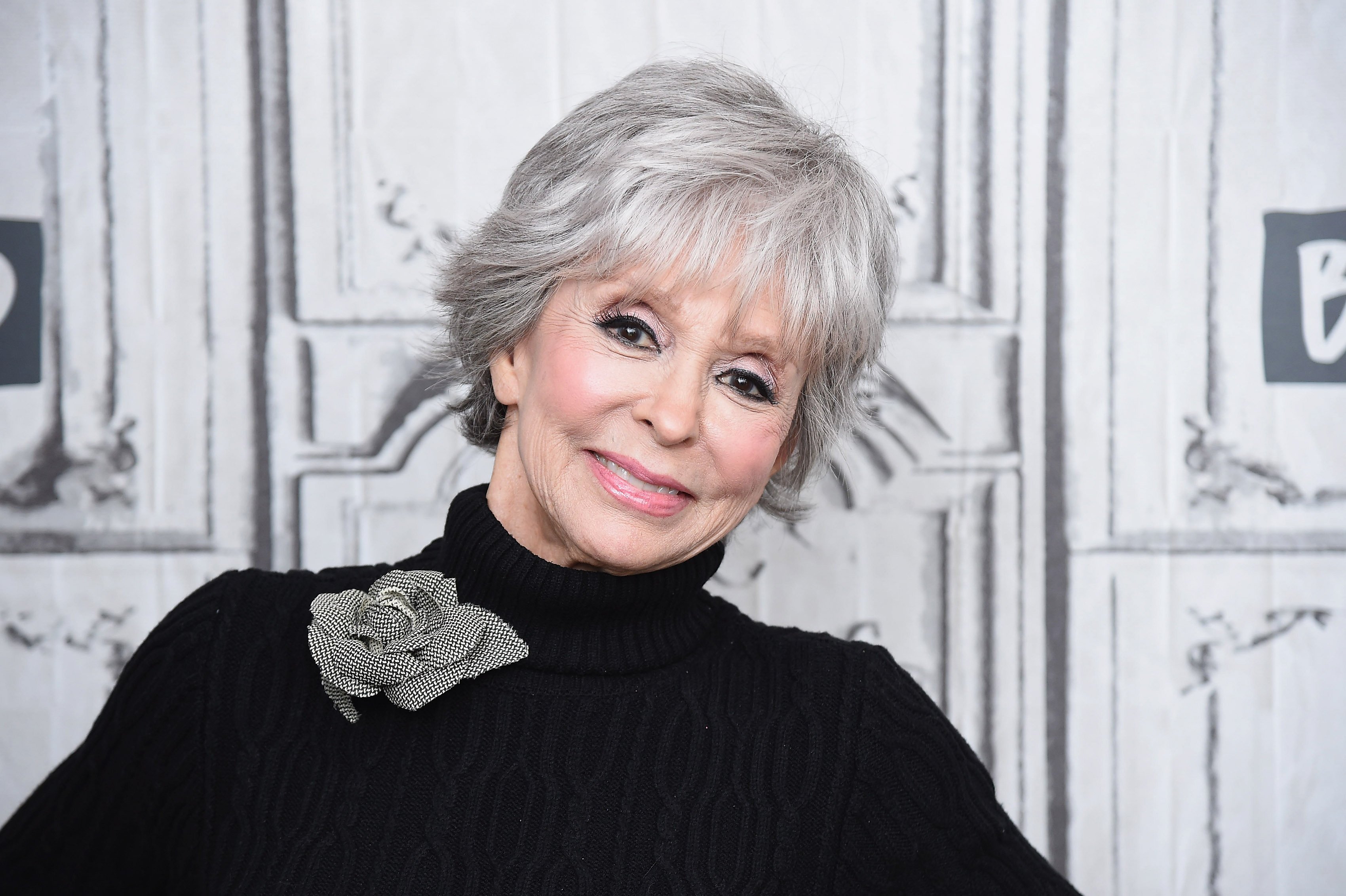 Rita Moreno visits the Build Series to discuss the Netflix re-boot of the classic show 'One Day at a Time' and the new production of the film 'Westside Story' at Build Studio on February 06, 2019, in New York City. | Source: Getty Images.
Indeed, Rita's early life had been challenging, but when she found her "rock" in her cardiologist husband Leonard Gordon, she also found a sense of peace. "We balance each other," she explained. "I am not exactly, Mrs. Good Housekeeping, although I love to cook, bake, even iron, only because it's not mandatory."
After her parents divorced, Rita and her mother moved to New York. With Rita only three years old at the time, her mother held two jobs to afford her dancing lessons.
At the age of seven, Rita already performed professionally, while she took to Broadway six years later. But Rita's acting success from an early age had it's downfalls, as she said, "To start that young, is a killer for a child."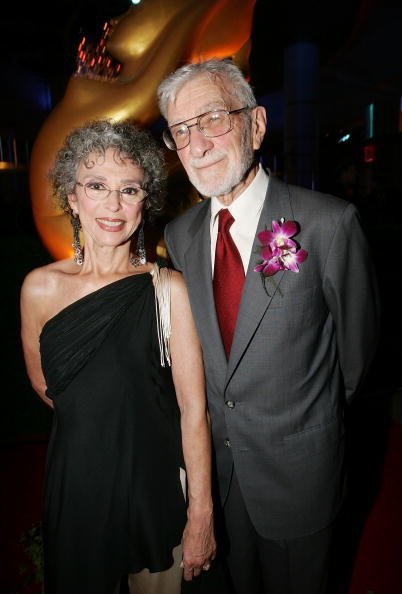 Rita Moreno and her husband Lenny Gordon attend the opening night of the Bangkok International Film Festival at Siam Paragon Festival Venue on February 17, 2006, in Bangkok. | Source: Getty Images.
None the less, Louis B. Mayer introduced Rita to Hollywood at the age of seventeen. There her birth name of Rosita Dolores Alverio got changed into something more fitting a starlet, who spent the next eleven years starring in 14 "B" rated films.
"I knew what my scripts would say," she recalled, "before I opened them: 'Enter Conchita.' I played handmaidens, Indian squaws, and Mexican dancers."
Then Rita met Marlon Brando in 1954 while in the makeup room on the set of his film, "Désirée." Marlon had "always liked Latin women," and the actress found the Hollywood heartthrob irresistible.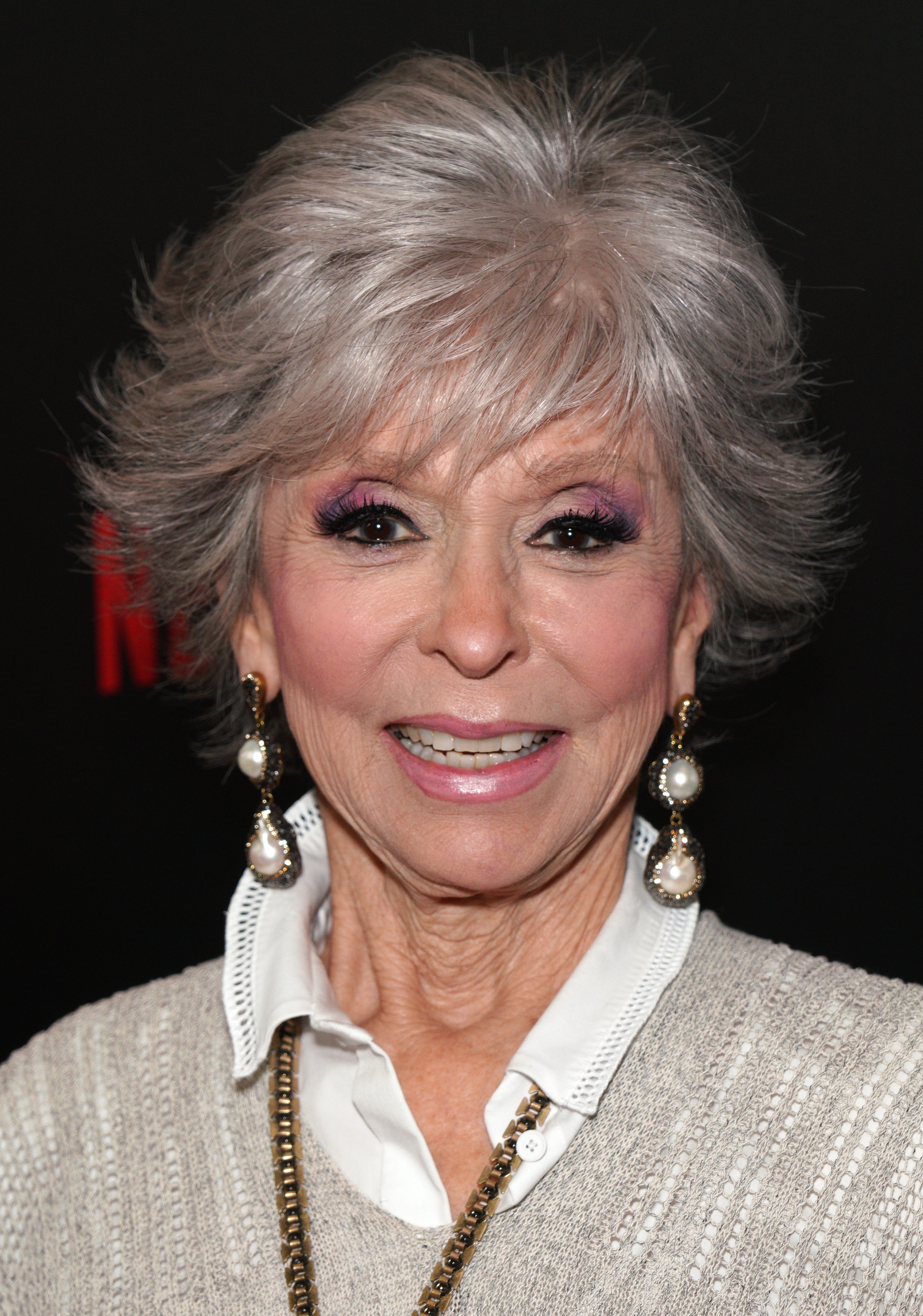 Rita Moreno attends the premiere of Netflix's 'One Day At A Time' Season 3 at Regal Cinemas L.A. LIVE Stadium 14 on February 07, 2019, in Los Angeles, California. | Source: Getty Images.
"Just meeting him that first day sent my body temperature skyrocketing as though I had been dropped into a very hot bath, and I went into a full-body blush," Rita wrote in her 2013 memoir, "Rita Moreno."
But her passion for Marlon got overshadowed by his difficult personality and treatment of her. "He broke my heart and came close to crushing my very spirit with his physical infidelities and, worse, with his emotional betrayals," she added.
During their relationship, Marlon got married twice and had children with his wives and had an insatiable desire for sex, but Rita couldn't stay away from him. She found the challenge of repeatedly winning Marlon over addictive.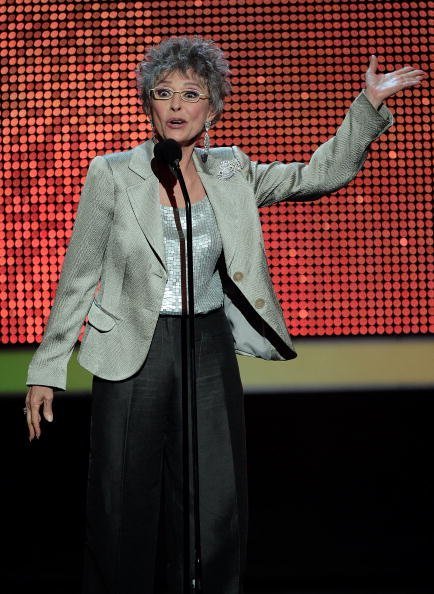 Rita Moreno at "Movies Rock" A Celebration Of Music In Film held at the Kodak Theatre on December 2, 2007 in Hollywood, California. Movies Rock will be broadcast December 7, 2007, on CBS. | Source: Getty Images.
When Marlon went about his philandering ways, Rita turned to other men to make him jealous. One of those men was Elvis Presley. The actress read that the King of Rock 'n' Roll wanted to meet her, and did it for the sake of spiting Marlon. "I knew no one could possibly make Marlon Brando more jealous," Rita wrote.
Frustrated with her dead-end Hollywood career along with Marlon's treatment of Rita took its toll. "I tried to kill myself out of self-hatred, because I was like, 'How could you allow yourself to let somebody treat you so badly.' I took pills he had in his house, and I almost succeeded," Rita told Closer Weekly.
Rita's suicide attempt came after a particularly difficult time. She had just finished shooting "West Side Story," while her attempt at aborting Marlon's baby went wrong.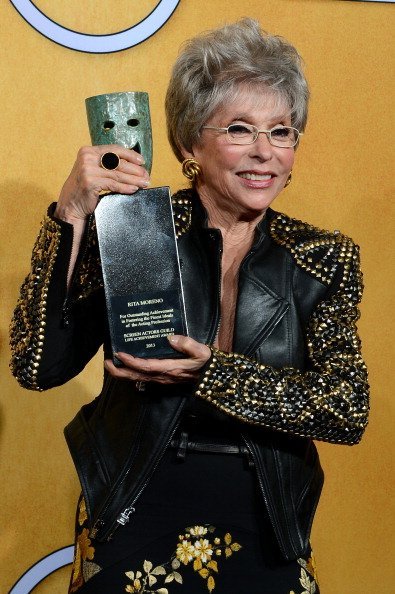 Rita Moreno, recipient of the Screen Actors Guild Life Achievement Award, poses in the press room during the 20th Annual Screen Actors Guild Awards at The Shrine Auditorium on January 18, 2014, in Los Angeles, California. | Source: Getty Images.
Rita landed in the hospital to get the botched procedure fixed, but Marlon cared more about the money he spent on the abortion than Rita's welfare.
When Marlon took off for the shooting of his new film "Mutiny on the Bounty," he left Rita to cope with the aftermath of the abortion and fell in love with his co-star Tarita Teriipia. The betrayal proved too much for Rita, who then decided to end it all with sleeping pills she found in Marlon's house.
After the failed suicide attempt, Rita decided to end her relationship with Marlon for good, and within a matter of months, her life transformed. Her performance as Anita in "West Side Story" earned Rita an Oscar, while a friend set her up with Leonard Gordon.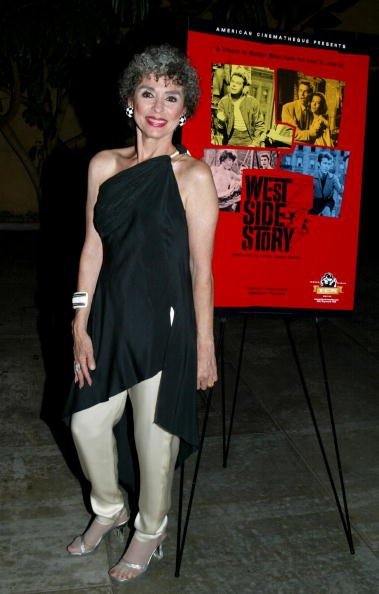 Rita Moreno attends the American Cinematheque screening and cast and crew reunion of 'West Side Story' at the Egyptian Theatre on October 9, 2002, in Hollywood, California. | Source: Getty Images.
The couple got married in 1965 and had a daughter named Fernanda. Even though Rita didn't feel a sense of independence, they remained together until Leonard's death in 2010.
"I come from an era where you are supposed to obey the man in the family," Rita told PEOPLE. Irrespective, her acting career soared following a dry spell of almost a decade after her Oscar win. Rita had turned down several scripts and made her next big appearance in the 1972 film "The Electric Company Album," for which she earned a Grammy.
A Tony Award for her Broadway performance in "The Ritz" followed three years later, and by 1977, Rita became the third person to complete the EGOT cycle with an Emmy award in "The Muppet Show."
Even after accepting a Screen Actors Guild Life Achievement Award, and a Presidential Medal of Freedom, Rita remains down to earth.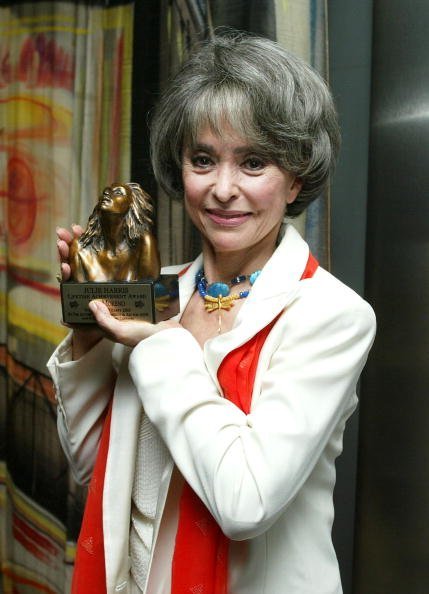 Rita Moreno receives "The Julie Harris Award" for lifetime achievement at The 2003 Tony Awards Party hosted by Jennifer Tilly at the Skirball Center on June 8, 2003, in Los Angeles, California. | Source: Getty Images.
"I'm very in touch with myself. I know exactly who I am," she told The Washington Post in 2015. "And I've had a mid-level career."
The actress moved to Berkeley, California after Leonard's death to be closer to her jewelry designing daughter and continue acting in both television and film.
In the years that followed, Rita referred to Leonard as "the love of her life," and Marlon as "the lust of her life." Having reached a good place within herself, Rita has no intention of remarrying. "I would rather eat glass," Rita told PEOPLE.
Rita's latest television show, "One Day at a Time" initially got canceled. But in July 2019, the actress announced her and the comedy drama's return to television, much to the delight of fans.
Please fill in your e-mail so we can share with you our top stories!