Jennifer Lawrence's Top 5 Awkward Moments Shared on TV
Jennifer Lawrence, best known for the "Hunger Games" film series, is recognized as one of the most important actresses in Hollywood even though she is only 28 years old.
At her young age, she has been nominated to four Academy Awards already, taking home the 2012's Best Actress Award due to her outstanding performance next to Bradley Cooper in "Silver Linings Playbook."
Apart from that, she has got three Golden Globes out of four nominations thanks to "Silver Linings Playbook," "American Hustle," and "Joy."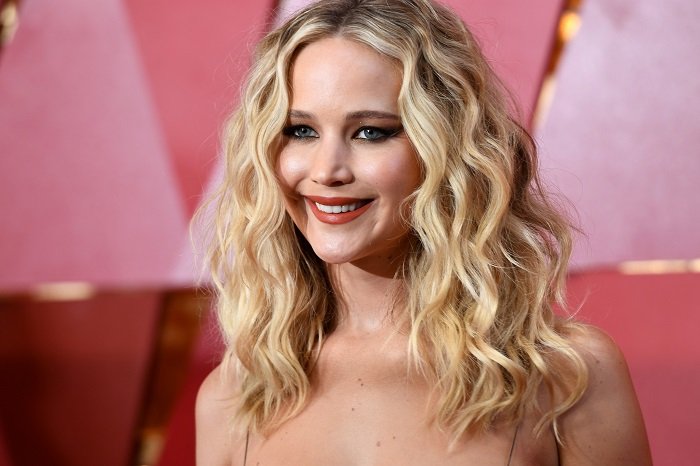 With all those accolades, most people probably believe that Jennifer is a very serious person who pays attention to every aspect of her life to always keep that image.
Things are entirely different, though, as she is never afraid of talking about the very uncomfortable situations she has been part of during her career. Here are five of the most memorable awkward moments Jennifer Lawrence has been involved.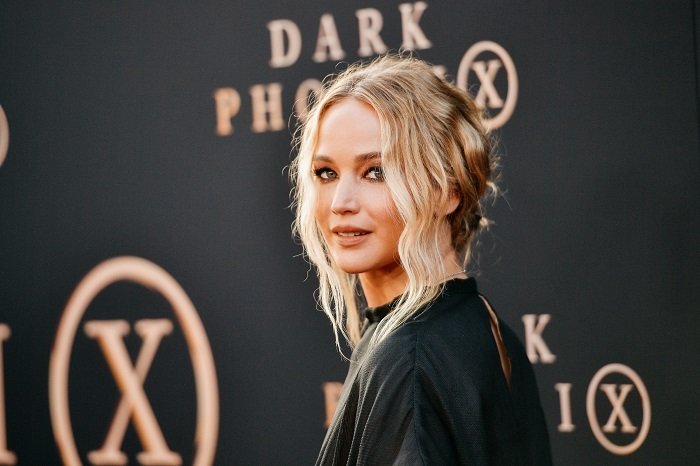 1. FALLING AT THE OSCARS – TWICE
Even though falling at a prestigious ceremony such as the Academy Award is not uncommon, Jennifer is one of the few actresses who did it two years in a row.
The first time took place in March 2013. When Jean Dujardin revealed that Jennifer won the Oscar for Best Actress, she couldn't believe it. As she was making her way up to the stage, she fell but quickly stood up and kept walking.
Once at the stage, the audience gave her a standing ovation. Jennifer took the chance to make the situation less (or more) awkward by joking: "You guys are just standing up because you feel bad that I fell and that's really embarrassing. But thank you."
Do you remember Jennifer Lawrence's Oscars fall? See the most unforgettable pictures of 2013 here: http://t.co/SsDUYgPoBK

— British Vogue (@BritishVogue) December 25, 2013
The second fall took place at the 2014 Oscars red carpet. Jennifer Lawrence was getting out of her car while waving at fans and cameras, but sadly tripped over a cone that was on her way.
Thankfully, she held onto a woman who was in front of her and didn't hit the ground per se. The entire situation will be kept in her mind for the rest of her life, though.
2. HILARIOUS OSCAR SPEECH
Following the tradition, Jennifer answered several inquiries that journalists had soon after accepting her 2013 Oscar. She entertainingly replied to most of them, later admitting that she had drunk "a shot" minutes before.
"What went through my mind when I fell down? A bad word that I can't say that starts with F," revealed Jennifer.
3. THROWING UP AT AN OSCARS AFTER PARTY
During an interview Jennifer Lawrence had with Seth Meyers, she said that she took her best friend to her third Academy Award ceremony (2013 due to "American Hustle"). She admitted that Laura, her friend, was "a terrible influence."
They went to a "fancy" after-party that "if you get invited, you're like super important," and she puked on the porch of the house's owner.
"I was in such bad condition, and I looked behind me while I'm puking and Miley Cyrus is there like: 'Get it together,'" finished Jennifer while the crowd laughed.
4. THE BOOGER IN "THE TONIGHT SHOW STARRING JIMMY FALLON"
During a game that Jennifer Lawrence, Jimmy Fallon, and John Oliver were playing at the "Tonight Show," Jimmy told the actress that she had something on her nose, to what Jennifer replied, "Oh is it a booger? I felt it."
Everyone laughed hard, and Jimmy and John kept joking about it for a while before changing the subject and continuing playing,
5. HUMILIATION IN FRONT OF HARRISON FORD AND J.J. ABRAMS
In a conversation the "Hunger Games" star had with Graham Norton, she revealed that she assumed Harrison Ford and J.J. Abrams would recognize her, so she thought that saying hi to them was a good idea.
When Jennifer was next to the table of the "Star Wars" stars, she started dancing. Instead of recognizing her, everybody just perplexedly stared at her, so she went back to her table completely humiliated.
At the moment, the 28-year-old actress is at the peak of her career and is expected to appear in a Lila Neugebauer's project which title and release date have not been disclosed yet.
As per her romantic life, Jennifer is engaged to Cooke Maroney, an art gallery director. They dated for nearly a year before getting engaged. So far, the wedding date has not been revealed.