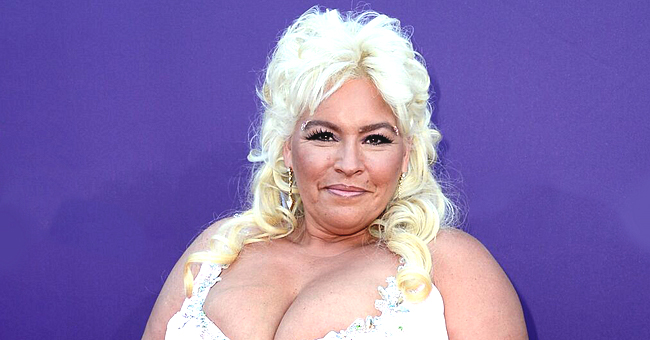 Getty Images
Beth Chapman's Daughter Cecily Looks like Her in a Throwback Photo
The daughter of late Beth Chapman looked just as gorgeous as her late mother in an old photograph she recently shared on her social media.
Cecily Chapman, the daughter of Duane 'The Dog' and Beth, took to Instagram to post a throwback snapshot of herself posing alongside her late mother.
As the duo smile radiantly at the camera, the fans couldn't help but notice striking similarities between the two beautiful women.
LIKE MOTHER, LIKE DAUGHTER
The post that has received over 17,000 likes also received hundreds of comments from the fans and followers of the Chapman family.
Instagram user, 'lusciouslay33,' wrote in the comments section, "You have her smile sweet girl, [I'm] praying for your family."

Fan comment on Cecily Chapman's post. | Source: Instagram/cecilybeezee
Through their comments, her fans not only praised Cecily for being her mother's lookalike but also offered her their condolences.
One user went as far as to call Cecily her mother's "twin," before adding that she now has a "gorgeous guardian angel" with her.

Fan comment on Cecily Chapman's post. | Source: Instagram/cecilybeezee
Similarly, another fan simply commented, "twinning with your gorgeous mama," while user 'maddearman' stressed that Cecily "looked just as beautiful" as her mom.

Fan comment on Cecily Chapman's post. | Source: Instagram/cecilybeezee
THE MEMORY REMAINS...
Following the demise of her mother, Cecily has been celebrating the memories of her mother with similar throwback photographs.
About a week ago, she shared another rare and nostalgic snapshot of her mother kissing Duane. "Day one stuff…" she captioned the post.
On August 3, she hinted her fans that she is trying to move on from the pain of her mother's loss with another Instagram post.
MOVING ON FROM THE PAIN
Sharing a snapshot from one of her hikes, Cecily revealed that it was her first hike without her mother after her demise.
"Bout to go on my first hike without her, took me a long time to get to this point an I'm not looking back!" she wrote.
Beth passed away earlier this year on June 26 at the age of 51. She took her last breath at the Queen's Medical Centre in Hawaii, where she was placed in a medically induced coma.
Prior to her death, Beth was battling stage two throat cancer.
Please fill in your e-mail so we can share with you our top stories!