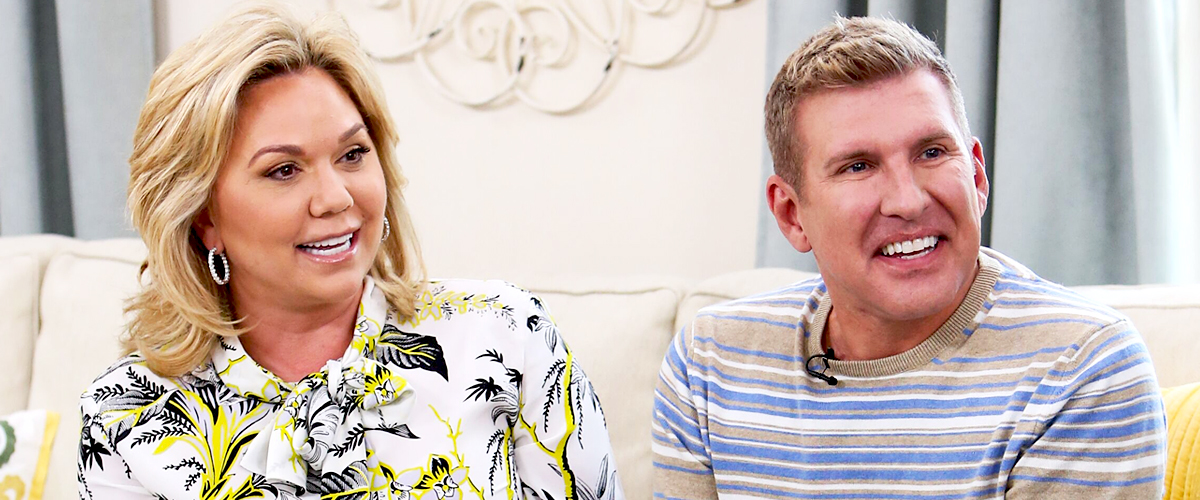 Getty Images
People: Tax Attorney Dawn Delia Claims the 'IRS Can Grab Everything' That Todd Chrisley Has 'to Fulfill the Debt'
Experts weigh in on the legal troubles surrounding 'Chrisley Knows Best' stars, Todd Chrisley and Julie Chrisley.
On August 14, Todd Chrisley and Julie Chrisley turned themselves after being indicted on 12 counts of wire fraud, bank fraud and tax evasion.
Tax attorney Dawn Delia is not involved in the case nor is she privy to many of the details but she weighs in, saying:
"It didn't have to go to court, but when the IRS revenue officer couldn't collect on the tax debt due and found suspicious activity, it got moved on to criminal prosecution. It also didn't help that it was a high-dollar case."
Delia anticipates that the couple risk losing many of their personal and business assets. She also suggests that they could face up to five years behind bars, instead of the media speculated 30 years.
Challenging the allegations, Chrisley's family lawyers, Bruce H. Morris and Stephen Friedberg tells PEOPLE:
"For quite some time now, the U.S. Attorney's Office for the Northern District of Georgia has been conducting an investigation of Todd and Julie Chrisley based for the most part on the demonstrably false allegations of a former officer of a company they owned jointly. We saw the results of this effort yesterday — an indictment against Todd, Julie, and their accountant that relies largely if not entirely on emails that we know Todd never sent but rather were fabricated …"
In part of a cryptic post about his trying times, Chrisley says:
"God delivered much clarity yesterday as to those who set a net for us , so the Lord says " May the net your enemies cast for you be the same net they become snared in .. To each and everyone that has supported us on this journey we call life , we love you with all of our hearts , the kindness we have been shown yesterday and through this process has been overwhelming , God is good , we drop our hands and surrender to God and will let God do the rest , you can't claim FAITH and still express FEAR."
Fans, celebrity friends and family have taken to social media to show their support.

Fans and friends show their support to Todd Chrisley | Instagram

Fans and friends show their support to Todd Chrisley | Instagram

Fans and friends show their support to Todd Chrisley | Instagram
If found guilty, the Chrisley's could each face up to 30 years behind bars. The couple, have pleaded not guilty and maintain their innocence on all charges. After their arraignment, they were released on $100, 000 bond each.
Please fill in your e-mail so we can share with you our top stories!