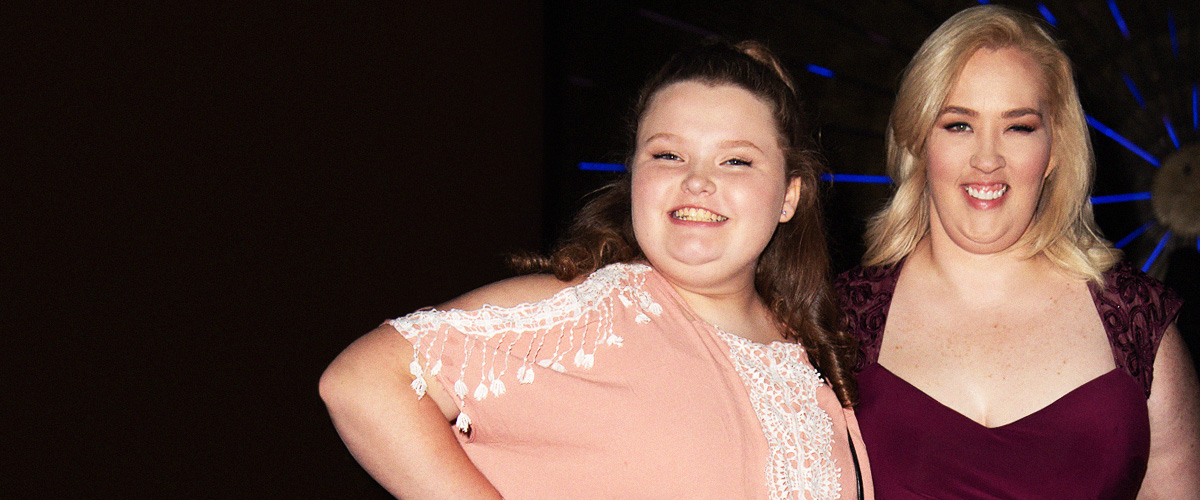 Getty Images
The Devastating Fallout of Mama June's Arrest on Honey Boo Boo
Mama June's over-the-top actions in the past few months have left young daughter Honey Boo Boo in a position no teenage girl should be.
June "Mama June" Shannon's dysfunctional legacy continued after her March arrest for drug possession. Now, the 40-year-old runs the risk of losing her WeTV show, "Mama June: From Not to Hot." Details of this are found below.
Mama June has four girls, three of whom have grown up and moved on from the tumultuous life we saw when the family first debuted on "Here Comes Honey Boo Boo" in 2012.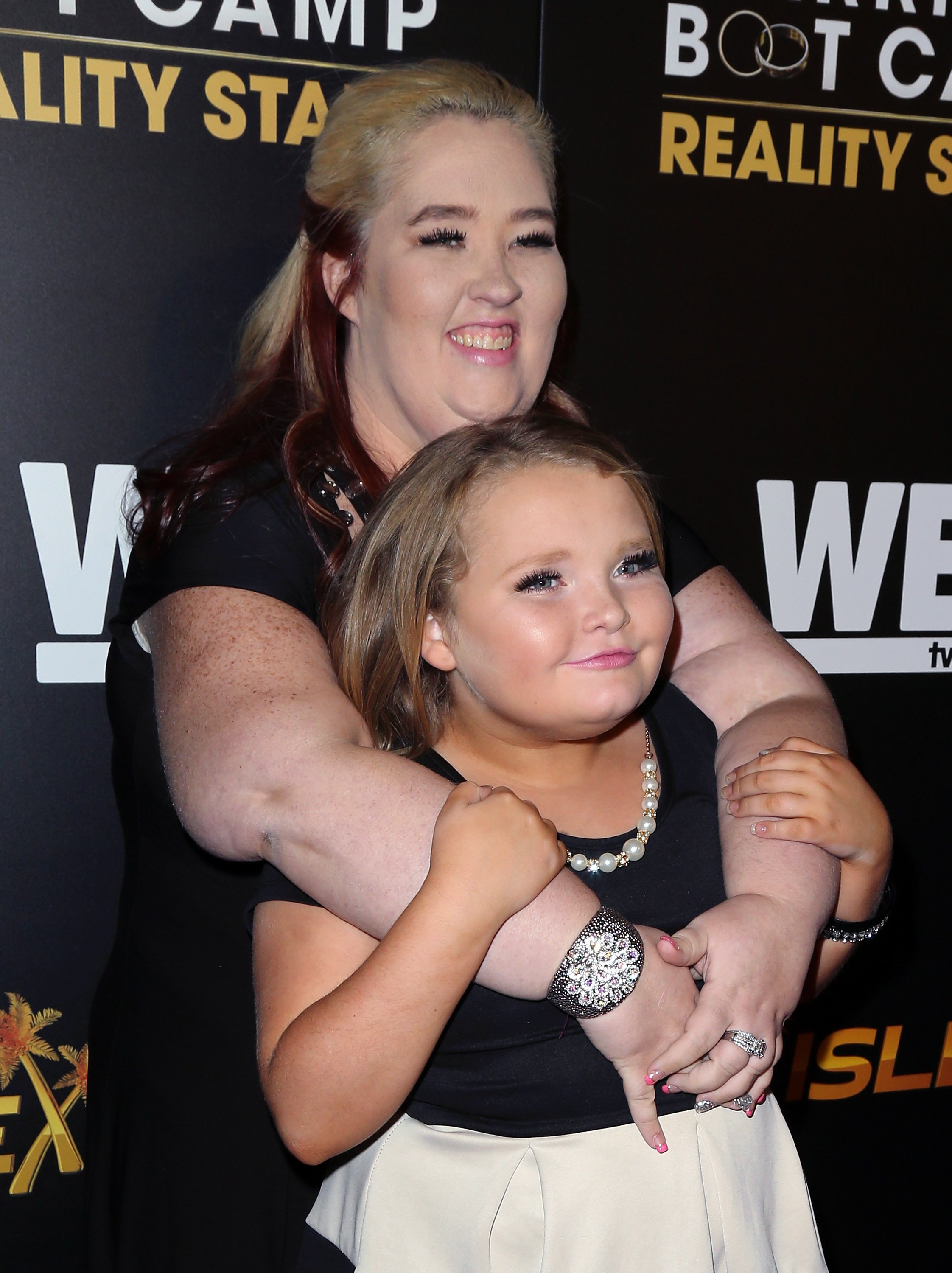 June Shannon and daughter Alana Thompson attend the premiere celebration for "Marriage Boot Camp Reality Stars" and "Ex-isled" in Hollywood, California in November 2015 | Photo: Getty Images
Unhealthy Home Environment
June's youngest girl is just a teenager. Alana "Honey Boo Boo" Thomas has had to endure through all of her mother's ups and downs. Right now, it's in downtime — and the family knows where to point the finger.
June began dating Eugene "Geno" Doak back in 2016, and since then they've dropped several bombshells on their viewers. From death threats to a proposal to restraining orders against each other — we've seen it all from the couple.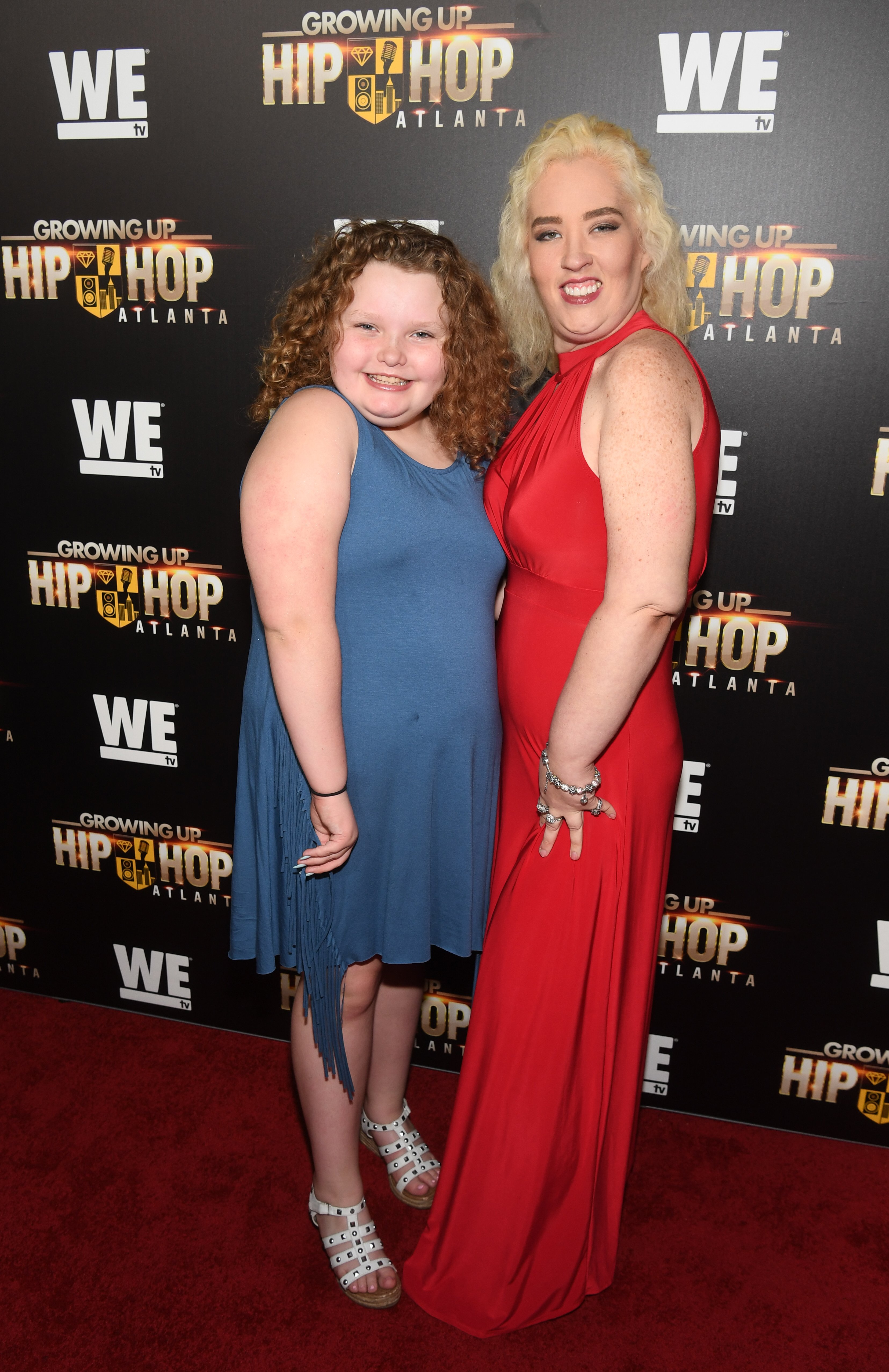 June Shannon and her daughter Alana Thompson attend the premiere for "Growing Up Hip Hop Atlanta in Atlanta, Georgia on May 23, 2017 | Photo: Getty Images
The Arrest
In March, things culminated into a double arrest of both June and Doak, 42, who police found to be in possession of a controlled substance, a crack pipe, and drug paraphernalia in Alabama.
Someone had originally called the police due to domestic violence between the two. June was reportedly released on bond that same night, later admitting that she was carrying crack cocaine the night of the arrest.
The report made headlines. Plus, paired with an emotional episode of "Mama June: From Not to Hot," viewers would get a fuller picture of just how much June had distanced herself from her family, especially Alana.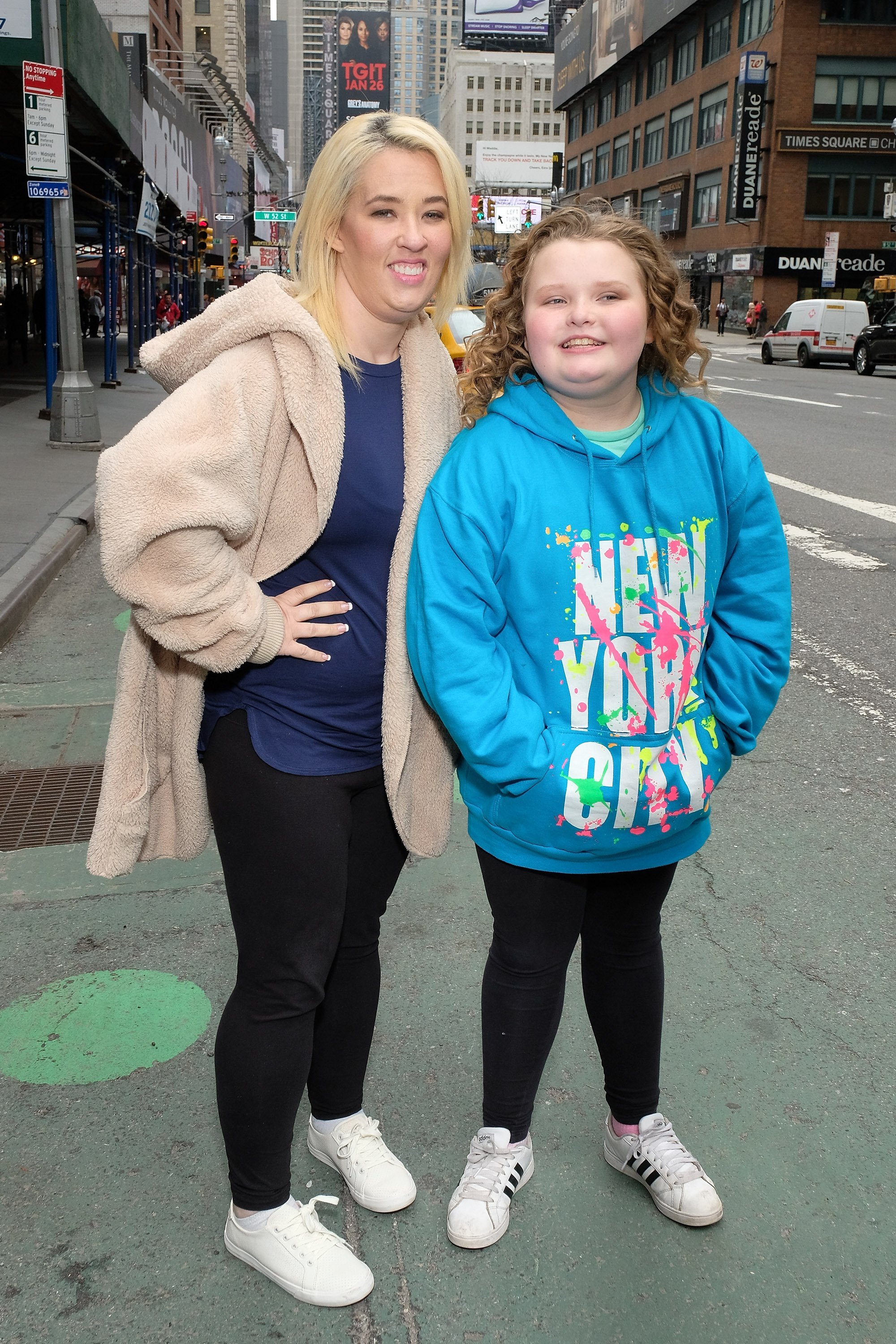 June Shannon and daughter Alana Thompson visit "Extra" in New York City on April 5, 2017 | Photo: Getty images
The Intervention
In a clip from the show, we saw as the family staged an intervention for June. Viewers were hit the hardest when 13-year-old Alana broke down in tears as she tried to make her mother understand that she was staying with her 19-year-old sister Lauryn "Pumpkin" Shannon due to fear.
As the young girl became overwhelmed, Lauryn came to her rescue and helped explain to June that Alana "wants to stay with you [but] she obviously doesn't feel safe in the house." It seemed to fall on deaf ears of an emotionless June. Still, Alana drew home her point in sobs.
A Broken Home
In May, viewers saw that Alana was indeed staying with Lauryn, her legal guardian, on the finale of the show. The network also aired a March intervention in which Alana, Lauryn, and others convinced June to go to an inpatient treatment center. She stayed only 12 hours and the arrest came two days later.
Soon after the episode, details of June's legal situation came to light. According to TMZ, the reality star not only faced years in prison, but she had been living in the Wind Creek Montgomery Resort & Casino Alabama casino awaiting trial. Considering the pair also have a gambling habit, the news was not well-received.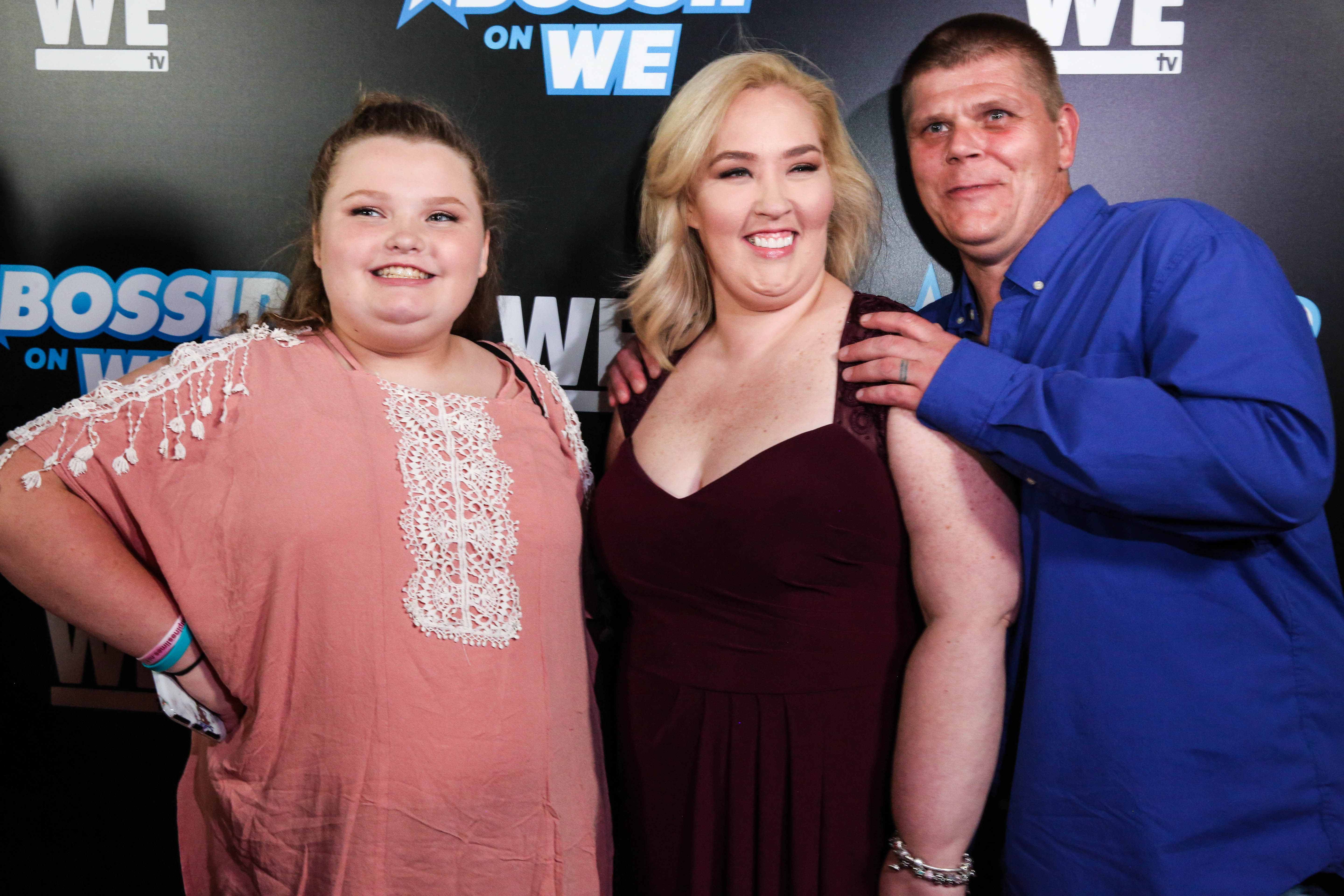 From left: Alana Thompson, June Shannon, and her boyfriend Eugene Doak attend the Bossip "Best Dressed List" event in Los Angeles, California on July 31, 2018 | Photo: Getty Images
Bad Habits
Furthermore, June and Doak were ordered to stay away from each other due to the latter's domestic violence charges. June attempted to have the charges dropped in April. The assault adds onto Doak's criminal history which reportedly includes burglary, criminal damage, and theft.
Needless to say, June's family are united in their anti-Doak feelings. In late June, Alana even took steps to keep her mother from accessing her bank account when June's increased casino visits came to light.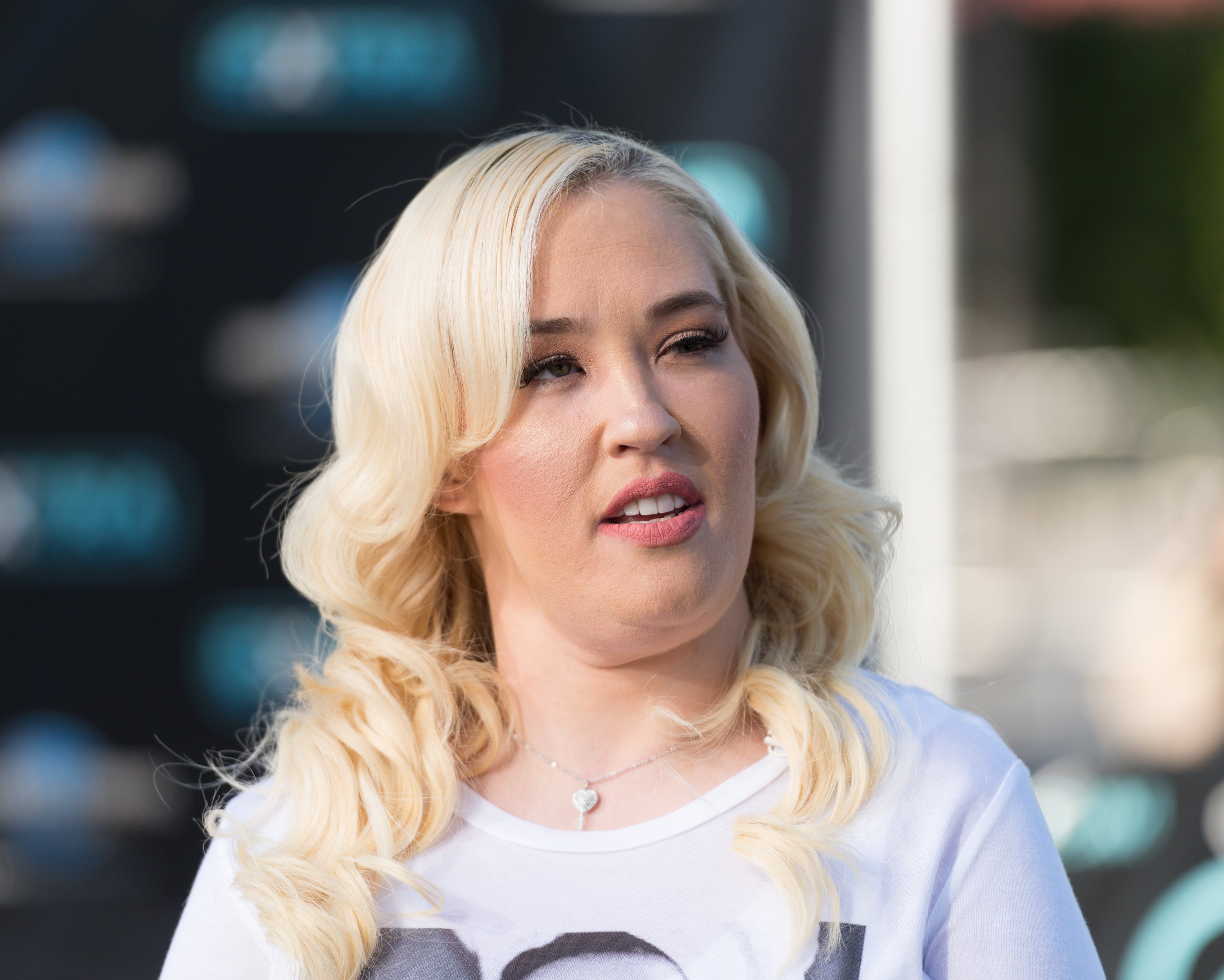 June Shannon visits "Extra" in Universal City, California on January 11, 2018 | Photo: Getty Images
Sisterly Care
Lauryn reportedly would be allowed to access Alana's funds, but she could only use it to care for her younger sister's needs. She would further have to provide proof of purchase for any withdrawals.
In late July, Alana reportedly ended her homeschooling practice and began her freshman year in high school. Lauryn shared a sweet photo of her sister as she announced the news. "Where has the time gone?" read part of the caption.
Lauryn has certainly stepped up in her role as big sister. Recently married and a new mother herself, she's definitely given a lot of herself to her younger sister who needs it.
Relationship in Trouble
Since the show is off-air, fans aren't fully aware of what's going on between June and her youngest daughter, and they might not be for a while. According to TMZ, WeTV may end the show's run based on whether or not June is willing to fix up her life.
Right now, we know that she's strongly opposed to getting treatment for her issues or addictions. The network reportedly said they'd still be willing to help her, but it won't be done on the small screen. That might explain June's recent actions.
Based on a video from the outlet, June has been randomly selling several of her personal items. Described as "erratic behavior," items like a bed, desk, coat hangers, a car stereo, and even some toys were sold off.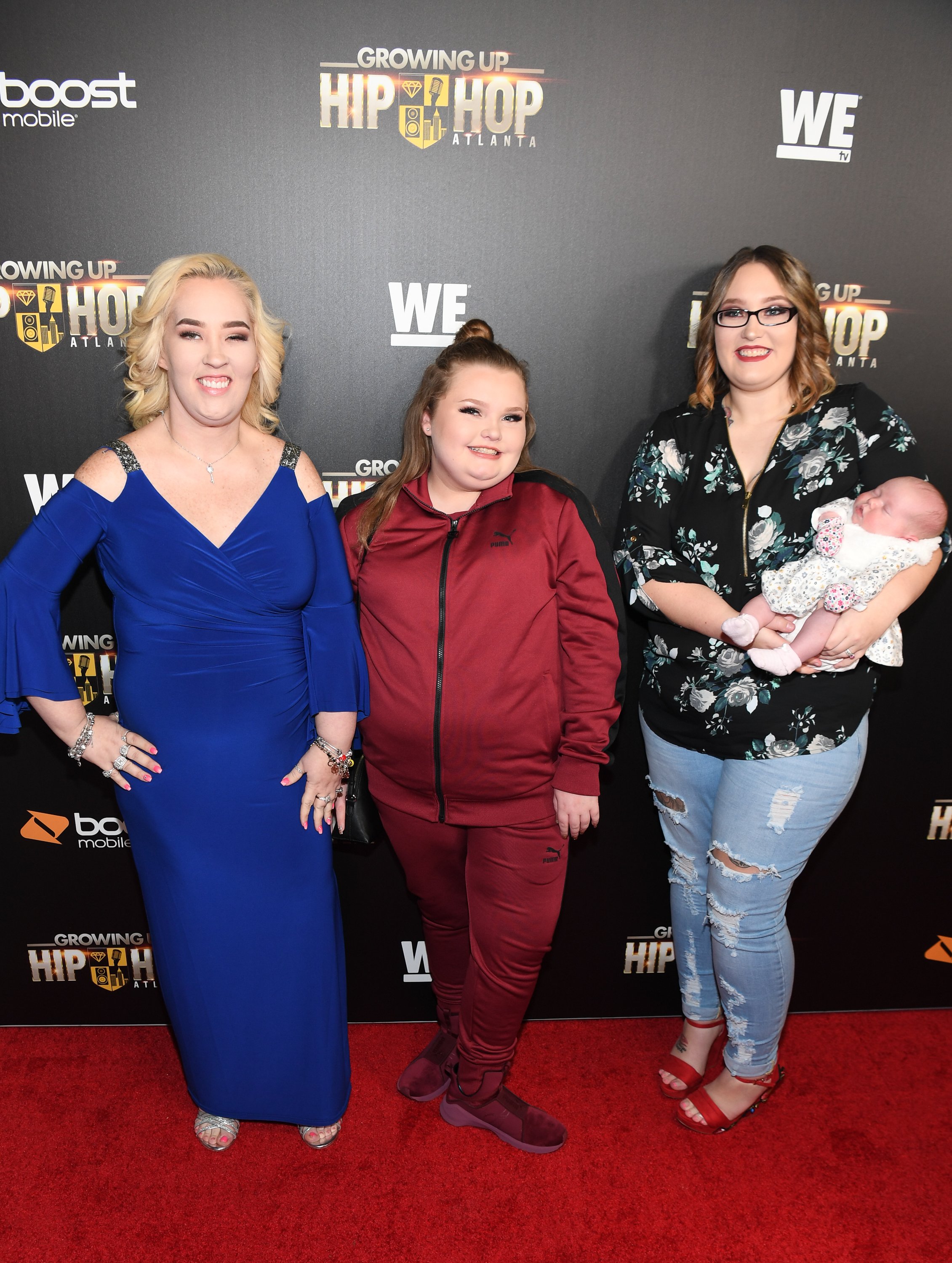 June Shannon and daughters Alana Thompson and Lauryn Thompson with little Ella Grace Efird attend the premiere of "Growing Up Hip Hop Atlanta" season 2 in Atlanta, Georgia on January 9, 2018 | Photo: Getty Images
Passing It Down
Other sources allege that June may have squandered her reality show fortune on gambling and drugs. Although fans are hoping that Alana won't follow that path, a recent video showed the young girl pretending to snort cocaine.
In the Instagram live video, Lauryn immediately reprimanded her sister. "Alana, quite [expletive] doing... don't even [expletive] mimic that on [expletive] live!" she shouted. She then added: "Acting like an [expletive] idiot on live, that's why you don't go live on your [expletive] Instagram."
Since she's just a young girl, it's no surprise to see Alana imitating her mother's bad habits even if they don't live together anymore. We just hope that she really does know better and doesn't pick it up in the future. It would also be great to see Alana and her mom get back on good terms.
Please fill in your e-mail so we can share with you our top stories!