Meet 'All in the House' Danielle Brisebois' Adorable Twin Daughters
Danielle Brisebois' twin girls are two gorgeous angels, but not only have they inherited their mother's gorgeous looks, they've also both shown interest in the entertainment world.
Danielle Brisebois has always been an independent-thinking celebrity. While most people would have milked early stardom and remained in the spotlight, Brisebois pursued her passion right away. 
Brisebois was a child actor
The 50-year-old has come a long way since her days on "All In the Family" where she played Stephanie Mills, the niece of Archie and Edith Bunker.
Brisebois also appeared in the spin-off of the CBS sitcom, "Archie Bunker's Place." Loyal fans might also know that Brisebois appeared on the hit Broadway production film "Annie" when she was seven as the orphan named Molly.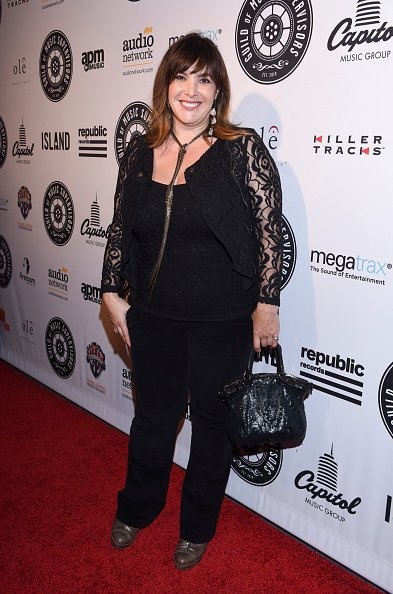 Back then, Brisebois won a Golden Globe for her role in "Archie Bunker's Place," but it was her love of music that secured several nominations and a few more awards as well. 
Love of writing
Brisebois realized early on that her passion lay in singing and songwriting and by 17, she left the acting world. In 1994, her first solo album, "Arrive All Over You," was released through Epic Records. 
The singer/songwriter would eventually help compose hits like Natasha Bedingfield's "Unwritten" and "Pocketful of Sunshine" — the latter won her three awards. 
Gregg Alexander, who began working with Brisebois since her first album, had a group of his own called the New Radicals. Brisebois not only joined it but co-wrote the song "Someday We'll Know" for their 1998 album.  
In 2015, Brisebois again made another mark with her song "Lost Stars" for the film "Begin Again," which starred Keira Knightley. She received an Oscar nomination for the emotional hit.
Family time
Brisebois succeeded in the pursuit of her writing goals, and in that time she met the love of her life. In 2008, she married Nick Lashley, a British songwriter and producer. 
Years later, the two were blessed with twin girls. The creative couple undoubtedly passed down talent genes to their gorgeous girls, who are now around five years old. 
LA Times reported that Brisebois said she would have no problem if her children decided to get into the film industry. 
A positive outlook
Unlike many other child actors, Brisebois came out of her career with a sound mind and no addictions. In fact, she said, "I got to do really fun stuff" as she talked about being in the room with Martin Charnin, Charles Strouse, and Tom Meehan while they wrote a song for "Annie." 
Brisebois' take on it is that child actors go through the same issues that people with regular jobs do, and it's all about "how you handle stress." She admitted that her life wasn't perfect, but credited the timeless film "Annie" with giving her "this optimistic, grateful attitude." 
Valuable lessons
Although Brisebois can't perfectly replicate her experience for her kids, she's teaching them the value of giving. In July 2018, the songwriter posted a clip of her daughter Lola who was preparing to give away toys to needy kids. What Lola said in the clip is heart-melting.
In a September post that year, Brisebois was proud to share photos of both girls on their first day back to school for their last year of pre-school. In the caption, she said that while she was happy she could provide for her own kids, she wouldn't be "truly happy" until all kids in America were "treated equally." 
Clearly, "Annie's" lessons really stuck with the former actress. The next month, she revealed that she had chosen singer Natasha Bedingfield to be the girls' godmother. A sweet clip showed the singer singing and dancing with Lola and her sister, Charlotte. 
Headed for greatness
In another post, we see little Lola explaining what production changes should be made as she sits on a stool in what appears to be a studio. "Lola is ready for productions gigs!" Brisebois captioned the cute clip. 
Meanwhile, another post showed Charlotte laying down with her arms resting behind her head. In the caption, Brisebois informed followers that the little one was sick and though she was happy to spend the day with her daughter, it was less than ideal because of the "projectile vomit" she had to clean up.
Food and animal-lovers
It looked like Charlotte's illness was not long-lasting. By March, the little one joined her family for a lunch of french fries. Brisebois shared a simple shot of one of their little hands next to the fries and revealed that her girls are "true fans" of the tasty snack. 
In their most recent picture, Brisebois revealed that the kids are also animal lovers. They posed behind a grey dog who was apparently the star of 2005's "Because of Winn-Dixie." Based on their grins, we can tell that these girls are surrounded by love.