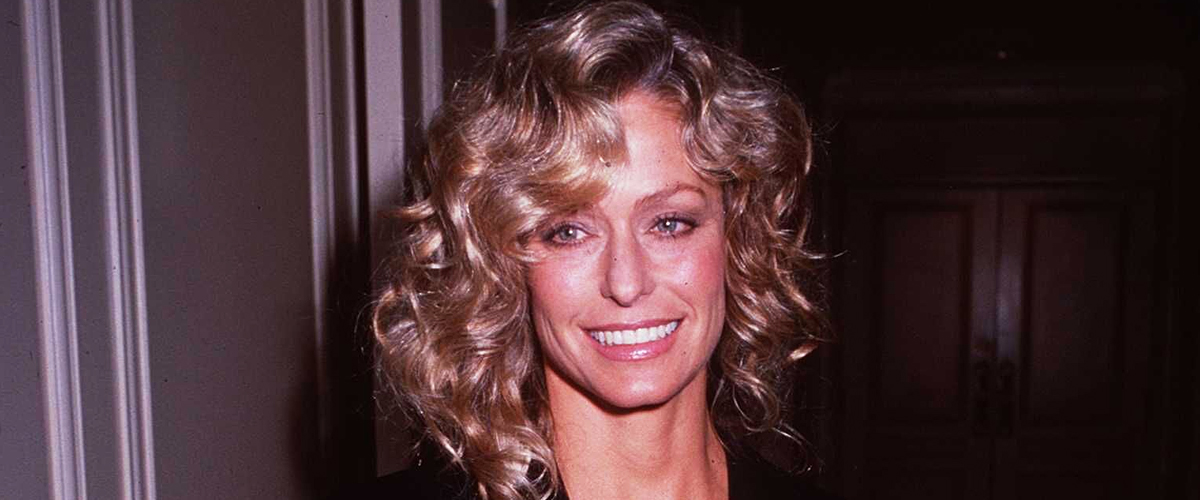 Getty Images
Farrah Fawcett and Other Celebrities Who Starred in Commercials Before They Were Famous
We all had to start somewhere — even the likes of Farrah Fawcett and John Travolta started their careers with humble beginnings. These and many other stars all appeared in vintage commercials which we're gonna relive.
That's right, Fawcett, Travolta, and even Bruce Willis all had their time on the small screen in that annoying space that cuts us off while watching our favorite shows.
John Travolta
To start, let's have a look at the "Grease" star's old Safeguard commercial from the 1970s. Anyone up for seeing Travolta soaping himself in the shower with some buddies?
Tom Selleck
Tom Selleck was always tall, dark, handsome, and dimple-faced. In a 1972 commercial with Farrah Fawcett, he and the fresh-faced blonde enjoyed a bottle of Dubonnet wine — western style.
Farrah Fawcett
Farrah Fawcett was the longest-haired beauty in a Shick Dryer commercial aired in the 70s. Angela Cartwright from "Lost in Space" also makes her appearance with her short black locks at the time.
Maureen McCormick
We're not sure when this one was aired, but it's quite hard to miss little Maureen McCormick in this advertisement for Chatty Dolls before she made her mark on "The Brady Bunch."
Bruce Willis
You've probably never heard Bruce Willis singing, but in 1987, the future A-lister belted out powerful vocals as he strutted across a large porch while promoting Seagrams wine. He even had live backup singers.
Meg Ryan
In 1982, "When Harry Met Sally" star Meg Ryan was the perfect fit for a Burger King Whopper commercial in which the brunette actress stopped the music to share news of a special promotion from the company.
Ben Affleck
Coincidentally, Ben Affleck also appeared in a Burger King commercial in the 1980s. In the clip, the hot stud goes through the drive-thru of the highly successful franchise and picks up a package for a girl he's trying to impress.
Mila Kunis
Mila Kunis wasn't always the sultry brunette we know her as. In 1993, an adorable young Kunis was just right for the Lisa Frank advertisement that now stands in stark contrast to her much less animated roles.
Kirsten Dunst
Before she kissed an upside-down Spider-Man on the big screen, Kirsten Dunst was another sweetheart who, back in 1989, advertised a Baby Doll Surprise Doll. Her blonde curls were to die for back then.
Brad Pitt
Brad Pitt's Pringle commercial will surely raise your nostalgia. With a top-down car and their shirts off, Pitt joined several other hunks and a few babes in the unforgettable hit commercial.
Steve Carell
Long before his hilarious run on 2004's "Anchorman: The Legend of Ron Burgundy," Steve Carell was doing his best with commercials. In the early 90s, he appeared in a humorous advertisement for Brown's Chicken.
Leonardo DiCaprio
We'll end with the acting legend himself. Even Leonard DiCaprio started off in small commercials before his reign began. In the early 1980s, you could find the handsome boy advertising Bubble Yum with a boombox in hand alongside future star Omar Gooding.
Please fill in your e-mail so we can share with you our top stories!