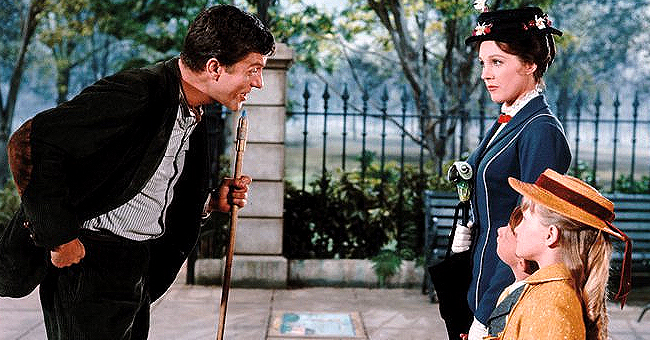 facebook.com/waltdisneymarypoppins
Cast of 'Mary Poppins' Then and Now
The famous Disney movie was released more than 50 years ago and its influence is felt until today as the dream factory has filmed the sequel of the story about the mysterious and magical nanny in the movie "Mary Poppins Return".
With music and lyrics by Robert and Richard Sherman, the film became a cultural and commercial phenomenon. Was the first starring role for Julie Andrews and her release to the sky as a whole star.
The movie won five Oscars out of a total of 13 nominations, including the visual effects award. The story of a nanny who literally descends from heaven to take care of two children in trouble is based on a book by P.L. Traves who despite the success of the film was not very comfortable with it.
JULIE ANDREWS – MARY POPPINS
After her stellar performance in "Mary Poppins", Julie Andrews also starred in "The Sound of Music" as Maria, where she was also nominated for the Oscars. She participated in "The Princess Diary", "Shrek" and numerous projects for TV and theater until 2000.
She has to her credit in addition to the Oscar for "Mary Poppins" several Academy Awards, Golden Globe, Emmy, and BAFTA awards.
After the death of her husband, director Blake Edwards, who she worked with on projects such as "The Tamarind Seed" (1974), "10" (1979), and "Victor Victoria" (1982), her work as an actress decreased remarkably appearing just as a special guest sometimes.
As an interesting fact, in 1997, due to an operation, she lost her four-octave singing voice, and after a legal process, she obtained an arrangement for it. In 2017, she reappeared in film projects lending her voice to "Despicable Me 3" and "Aquaman". She also has a Netflix children's program named "Julie's Room".
DICK VAN DYKE - BERT
Van Dyke had a successful artistic career when he decided to accept the role of the always friendly and potentially love interest of Mary, singer, dancer, street artist, chimney sweeper and kite seller, with his own program "The Dick Van Dyke Show".
After finishing Mary Poppins, Van Dyke participated in several Disney films such as "Lt. Robin Crusoe" (1966), "Never a Dull Moment" (1968), and "Chitty Chitty Bang Bang" (1968). He made another series with "The New Dick Van Dyke Show" during the 70s and on TV with appearances on "The Carol Burnett Show" and "Highway to Heaven."
He has publicly discussed his problems with alcohol in the 1974 TV movie "The Morning After." He returned to work in 1993 starring in "Diagnosis Murder." He made his return to Broadway in 1980 with "The Music Man" and in "Chita Rivera: The Dancer's Life" in 2006.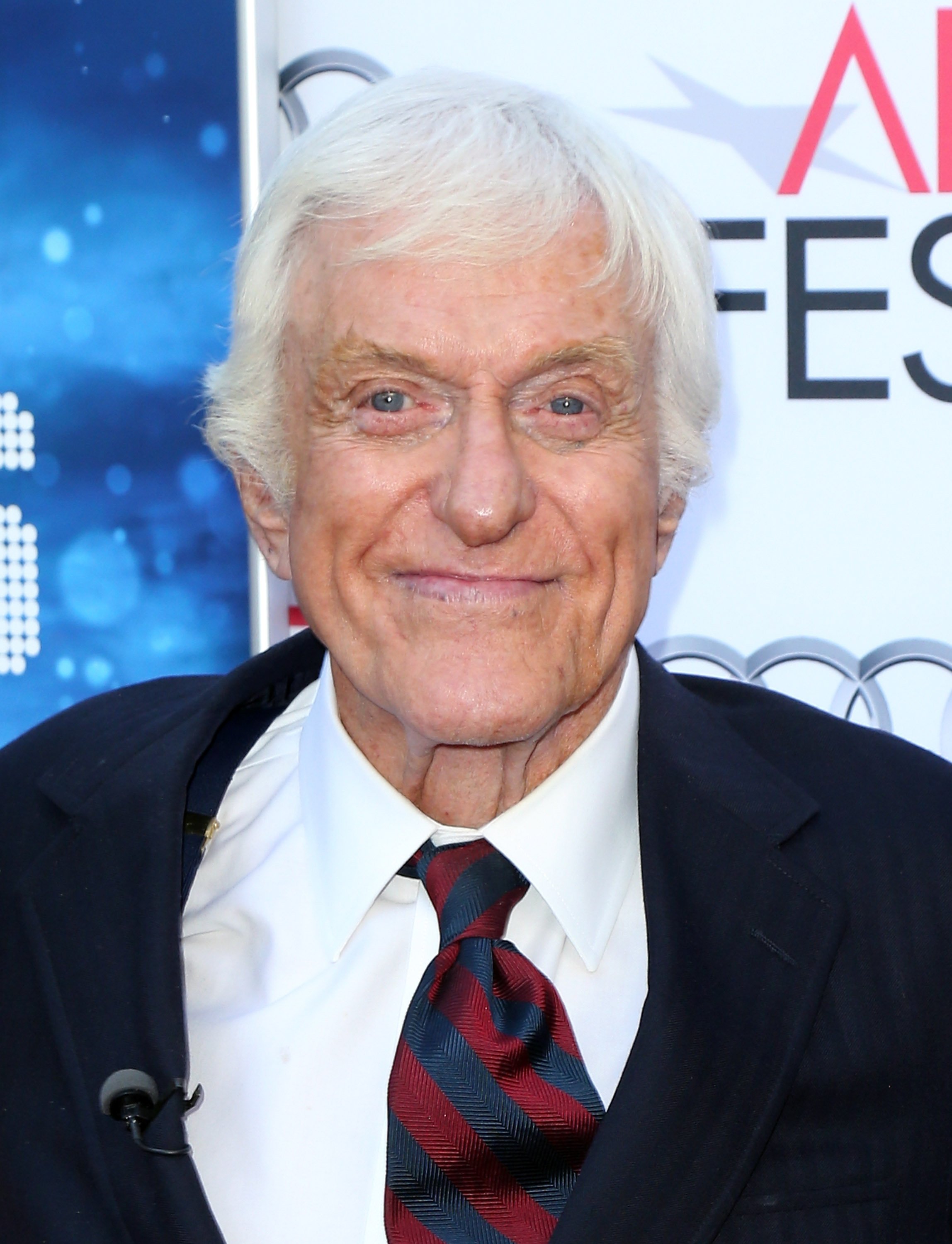 Dick Van Dyke l Getty Images
He participated in "Night at the Museum" and also in "Mary Poppins Returns" as Mr. Dawes Jr., having personified Mr. Dawes. in the original production as well.
DAVID TOMLINSON – GEORGE W. BANKS
Tomlinson had 23 years of acting career when he assumed the role of George W. Banks, with more than 46 credits in his name at age 47 was an institution in the world of acting.
After this interpretation, Tomlinson participated in Disney's "Bedknobs and Broomsticks," and "The Love Bug." His last film was "The Fiendish Plot of Dr. Fu Manchu" by Peter Sellers.
In 1980 he formally retired from acting after 40 years of career, and twenty years later in 2000 Tomlinson died after several heart attacks. The acting was always his passion and although he decided to retire to spend time with his family, he kept in touch with the actors.
GLYNIS JOHNS – WINNIFRED BANKS
Glynis was probably the best established and experienced actress in the entire cast when she accepted the role of Mrs. Winnifred Banks, as she had been working for 30 years and had already received a Golden Globes nomination the year before.
For Mary Poppins, the Sherman brothers wrote the immortal, ironic and feminist "Sister Suffragette" specifically for Johns. And on Broadway, the legendary Stephen Sondheim created the classic "Send in the Clowns" in "A Little Night Music".
Her last performance was in 1999 with the role of Grandmother in the movie "Superstar" by Molly Shannon with 76 years, had been acting for 61 years. Johns is currently 95 years old.
KAREN DOTRICE – JANE BANKS
At the age of nine, Karen Dotrice had already acted in only another film, "The Three Lives of Thomasina," when she played Jane, the eldest daughter of the Banks, before, she actin in "Gnome-Mobile". Dotrice kept acting from 1963 until 1987, took a break until 2005 when she appeared in "Youngblades" as a school teacher.
He has also done multiple works as a dubbing actress, although he has practically retired since he only makes special appearances, such as the one he made for "Mary Poppins Returns" in which she appears as Elegant Lady. She is dedicated to her home and raising her three children.
MATTHEW GARBER – MICHAEL BANKS
Matthew Garber, the adorable and mischievous Michael Banks has only three acting credits in his name, before "Mary Poppins" worked on "The Three Lives of Tomasina" and then on "The Gnome-Mobile" in 1967 when he was 11, all with her sister in Mary Poppins, Karen Dotrice.
Unfortunately 10 years later, during a trip to India, he contracted hepatitis, which later became pancreatitis. He died in 1977 at 21 years old in London. In the same ceremony that honored his sister at the cinema Dotrice, Garber was posthumously named as a Disney legend in 2004.
This musical film has become an absolute classic of Disney, however, the producer told her 20 years to get the rights to do it because the author of the book, P. L. Travers denied them all that time.
They also had Angela Langsbury and Carey Grant in mind to play the roles of Julie Andrews and Dick Van Dyke, the former had even rejected the role because she wanted to play "My Fair Lady" on Broadway. Supercalifragilisticexpialidocious!
Please fill in your e-mail so we can share with you our top stories!