Five Marriages and Three Children of Jean-Claude Van Damme
Five marriages to four women may sound head-scratching, but The Muscles of Brussels had as much ups and downs in his private life as he had career-wise. However, Jean-Claude Van Damme also has three children to carry on his legacy.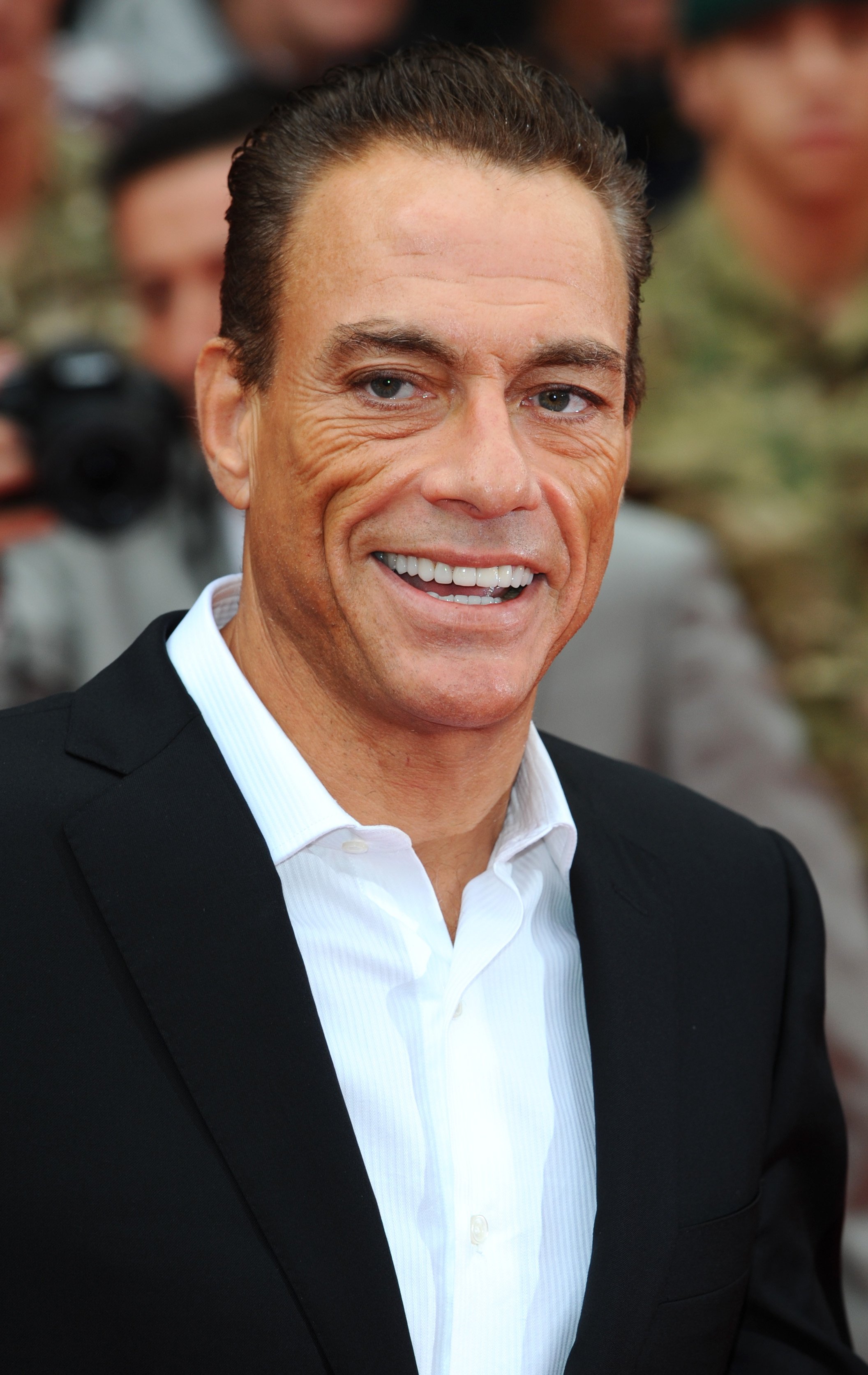 MARIA RODRIQUEZ
The action star's first marriage to Venenzualan born Maria Rodriguez came on August 25, 1980, a year before Jean-Claude made a major change in his life. He decided to end his professional martial arts career and moved to Los Angeles from Brussells to start a new life. 
Jean-Claude got work as a carpet layer, limo driver, and pizza delivery man while he took English classes and eventually landed a job as a bouncer at a club with compliments from Chuck Norris. However, Jean-Claude's marriage to Maria didn't make the transition and they divorced in 1984.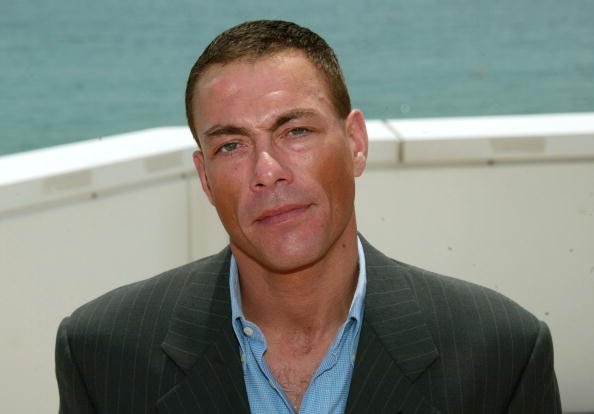 CYNTHIA DERDERIAN
The following year, Jean-Claude married Cynthia Derderian, but within a year their union ended on the rocks just as Jean-Claude started getting his first acting roles. After landing a villain role in the low-budget 1986 film "No Retreat, No Surrender," Jean-Claude spotted a producer from Cannon Pictures which led to his casting in "Bloodsport" in 1988, after showing off his martial arts skills.
GLADYS PORTUGUES
The actor wed Gladys Portugues, an ex-bodybuilder, fitness competitor and actress on January 3, 1987, followed by the birth of their first child and son, Kris, on May 20, 1987.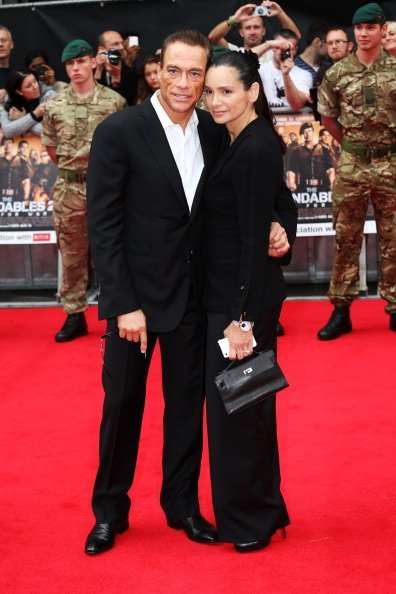 Three years later, Gladys gave birth to their second child and daughter, Bianca Brigitte on October 17, 1990. By the time Gladys had children, she had already starred in the 1986 film "The Morning After," followed by "The Wil Shriner Show" and "It's Alive III: Island of the Alive" in 1987.
DARCY LAPIER
However, during the time Jean-Claude starred in the 1992 film "Universal Soldier," news of an affair caused the end of his marriage to Gladys. Jean-Claude's fourth marriage to Darcy LaPier followed on February 3, 1994, followed by the birth of their son, Nicolas Van Varenberg in 1995.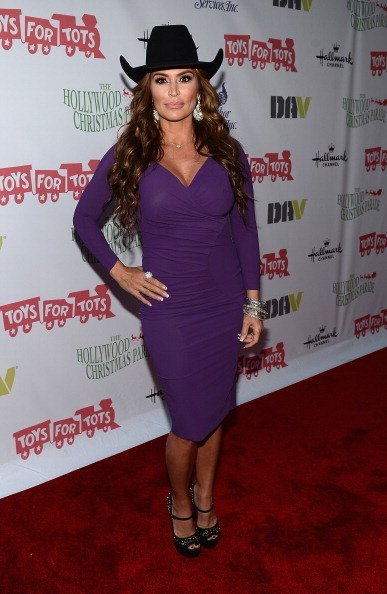 While Darcy worked as a model, producer, and actress, she followed her passion into rodeo barrel racing and became an award-winning racer while she trained tirelessly and competed all over the US.
But two year after Nicolas's birth, Darcy and Jean-Claude's marriage ended as well. A messy divorce and a lagging career had the Muscles of Brussels turn to drugs for relief, which ended with a cocaine addiction and a jail term.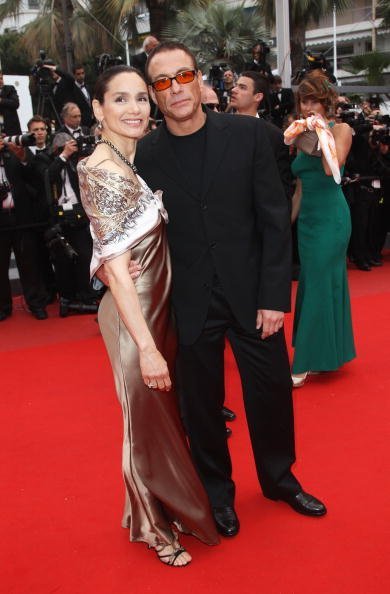 Jean-Claude realized he had to turn his life around and began exercising to get cleaned up. He also remarried Gladys on June 25, 1999, who helped the actor get his life and career back on track.
NICOLAS
Because Jean-Claude lost custody of Nicolas after his divorce from Darcy, the actor's third child mostly grew up estranged from his father. However, Nicolas made headlines in 2018, when he got sentenced to 18 months of probation for disorderly conduct on September 15.
Twenty-two years old at the time and living with a roommate in an apartment in Tempe, Nicolas got accused of holding his roommate at knifepoint after police responded to a disturbance call. Nicolas told his roommate to stay in his bedroom and threatened to stab him if he spoke to the police.
Nicolas later handed himself over to the police when they came back a second time and he got arrested for suspicion of unlawful imprisonment, aggravated assault, and drug possession. When authorities searched the apartment, they found drug-related paraphernalia, according to court documents.
KRISTOPHER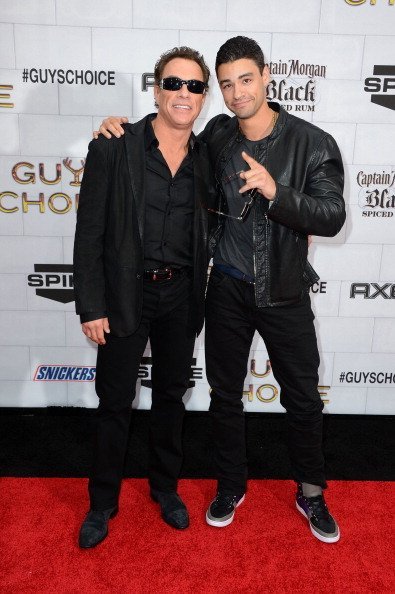 As Jean-Claude's firstborn, Kristopher inherited his father's love for martial arts, in which he trained as well apart from also pursuing a career in acting, writing and directing.
In 1992, Kristopher got his first onscreen role alongside his father in "Universal Soldier," followed by a role in Jean-Claude's first movie as a director "The Quest" in 1996.
Kristopher also notably starred in "Derailed" in 2002, "Universal Soldier: Regeneration" in 2009, and "Soldiers" also directed by his father a year later. The year 2010 also saw Kristopher's debut credit as a writer in his father's epic film, "The Tower."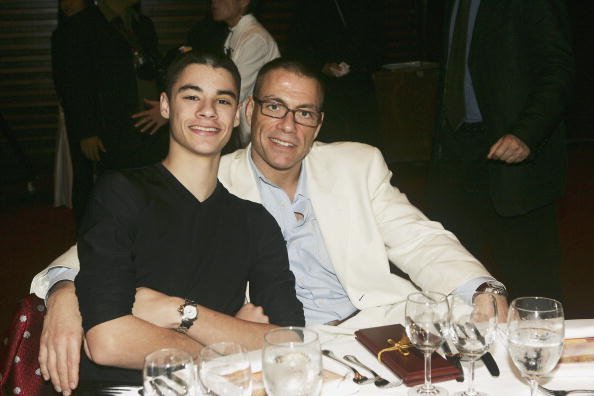 BIANCA
Bianca inherited both her parents' athletic genes and participated in sports like kick-boxing, karate, boxing, figure skating, and ballet from a young age.
Because Bianca didn't like the figure skating industry as a whole, she looked for alternatives to stay on the ice until she came across short track speed skating. Immediately hooked, Bianca decided to make the Olympic team for 2010 and started training nonstop in 2002. 
She entered several competitions, winning most of them but everything changed when her parents moved to Vancouver, Canada. The move caused Bianca to go into a deep depression and led to a back injury after she crashed in a race.
Even though Bianca skated for the Canadian Olympic team, the back pain eventually became unbearable and came to the point where she had to give it up. After graduating high school at the age of 16, Bianca studied acting at John Casablanca's in Vancouver but made the decision to travel with and assist her father after she got offered a scholarship.
Bianca's acting debut came in the 2008 film "The Shepherd," followed by a role in her father's film "Soldiers" in 2010. Thereafter, Bianca got the role of Anna Flint in "Assassination Games." 
With acting roles coming in, Bianca moved back to California and unable to stay off the ice, she started speed skating again as well. In 2012, she snagged the role of Carrie in "Alien Uprising," followed by "6 Bullets" and "Welcome to the Jungle" in 2013.
Similar to Jean-Claude Van Damme, the fellow actor that helped him get his first proper job, Chuck Norris also gained notoriety for his action fighting moves. 
Apart from a career that included hundreds of roles, Chuck Norris became a devout family man with five "madcap" children who forged their own paths in life.