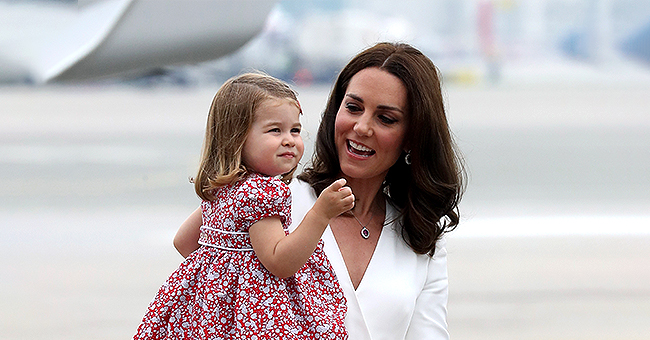 Getty Images
Duchess Kate Middleton Will Reportedly Accompany Princess Charlotte on Her First Day of School
Princess Charlotte is all set for her first day at school, and it looks like both her parents, Prince William and Kate Middleton, will accompany her on her big day.
The 4-year-old princess will soon be joining her elder brother, Prince George, as she makes her way to Thomas's Battersea to start her schooling.
Kensington Palace has announced that both Prince William and Kate Middleton will be there to take her to school on her first day.
"She can't wait to be with [Prince] George at big school," a source told PEOPLE. "She is so excited about it all."
A SPECIAL MOMENT FOR KATE
Back in September of 2017, although the Kensington Palace had made announcements of both Prince William and Kate Middleton accompanying their son on his first day of school, she could not make it.
The Duchess of Cambridge was pregnant with Prince Louis and unfortunately suffering from acute morning sickness. So, taking the little princess to her first day of school will be all the more special for Kate.
However, a day after she gave birth to the youngest prince, Kate was seen dropping off Prince George to school.
RECEPTION YEAR FOR THE YOUNG PRINCESS
Thomas's Battersea is rated outstanding by Ofsted and schools children from ages four to thirteen. The school has an environment described as "happy, dynamic and vibrant."
In the reception year, the young Princess will be introduced to French, Computing, Music, Art, Drama, and Ballet. As for her elder brother, he "loves" his ballet lessons.
Additionally, she will be taught to write in a variety of stages, including drawing, writing scribbles and then random letters.
THE SCHOOL IS DELIGHTED TO WELCOME THE YOUNG ROYAL
The Headmaster at Princess Charlotte's new school, Simon O'Malley shared that the school was "delighted" to welcome her.
"We are delighted that the Duke and Duchess of Cambridge have decided that Princess Charlotte will join her elder brother, Prince George, at Thomas's Battersea. We greatly look forward to welcoming her and all of our new pupils to the school in September," he said.
Back in 2017, when the future monarch started school he looked calm, in a pair of blue shorts, a pale collared shirt under a sweater and a pair of polished black shoes.
The Kensington Palace is will most likely release official photos for Princess Charlotte's first day of school alongside her brother, Prince George, and parents, Prince William and Kate Middleton too.
Please fill in your e-mail so we can share with you our top stories!