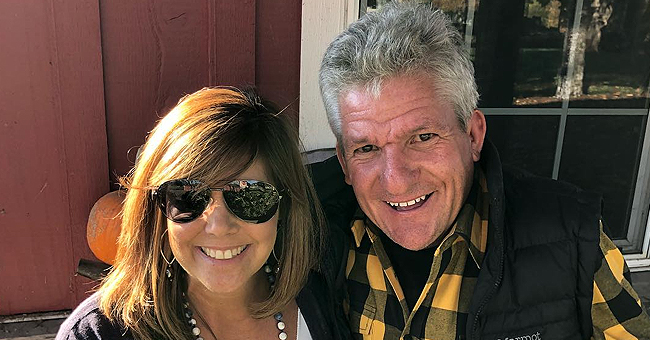 instagram.com/mattroloff
Matt Roloff & Caryn Chandler Attend a Wedding & Fans Are Pleased with How Happy They Look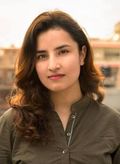 The "Little People, Big World" star Matt Roloff and his girlfriend, Caryn Chandler, had a blast at the wedding of their close friend's daughter.
Roloff took to Instagram to share a photo from the wedding that sees him smiling at the camera with Chandler at his side.
It was a special day for the reality star, and he decided to share it with his fans and followers on Instagram.
A DAY WELL SPENT
In the caption to the post, he explained how that day turned out to be an eventful one for him and Chandler.
"Today was a great day! Got to hang out with Jackson earlier this afternoon and then this evening [Caryn Chandler] and [I] had a wonderful time at our dear [friend's] daughter's wedding," he wrote.
Fans were quick to react to the photograph and express their delight in seeing the couple so happy.
FANS ADORE THE COUPLE
One fan praised the couple on how good they look together, writing: "You both look great and in love!"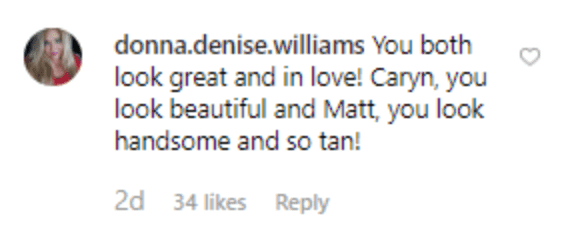 Fan's comment on Matt Roloff's post. | Source: Instagram/mattroloff
Similarly, another Instagram user, "irish_libra," commented, "You two look so over the top happy."
Many other fans called the couple "cute" and "perfect" for one another with one commenter even wishing for the couple to "get married."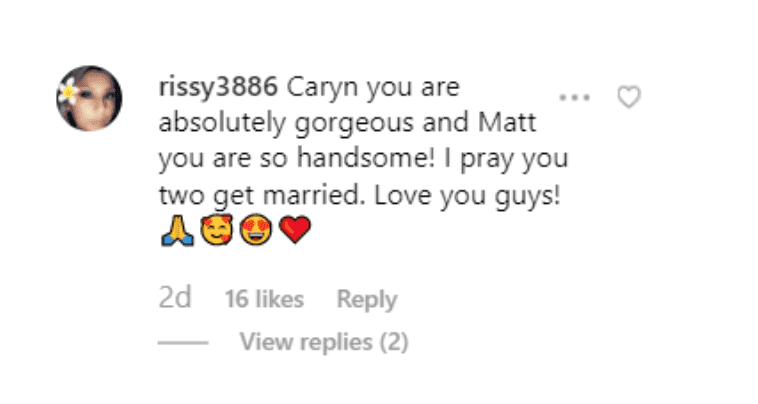 Fan's comment on Matt Roloff's post. | Source: Instagram/mattroloff
Chandler also shared another snapshot from the wedding on her own Instagram page. However, this photo also included "Ty and Shelley," the couple's friends whose daughter was getting married.
"Beautiful day for a wedding ... Congratulations to Matt & I's sweet friends Ty and Shelley on the marriage of their beautiful daughter Morgan. As we say, Love love," Chandler captioned her post.
Earlier this month, Roloff and Chandler also enjoyed some quality time together on a Sunday afternoon in downtown Bend, Oregon.
GOOD TIMES ROLL FOR THE ROLOFFS
Roloff's joyous day out came only a couple of weeks after "the big news" was out that he was going to have a new grandson.
His son with Amy Roloff, Jeremy, announced on social media that he and wife Audrey were going to have a baby boy yet again.
"Next Farmer generation well underway ... here we go!" Roloff expressed his delight at the news through his Instagram post.
Please fill in your e-mail so we can share with you our top stories!