Kim K. Helped Alice Johnson Get Presidential Pardon & Now She's Modeling New SKIMS Shapewear Line
Things are shaping up for paroled Alice Marie Johnson, as she teams up with Kim Kardashian to model the reality star and lawyer in the making's new clothing line.
Alice walked out of prison on June 6, 2018, breathing in freedom for the first time in over twenty years. The 38-year-old's role in a Memphis cocaine trafficking ring got her imprisoned after she got convicted on eight criminal nonviolent drug counts in 1996.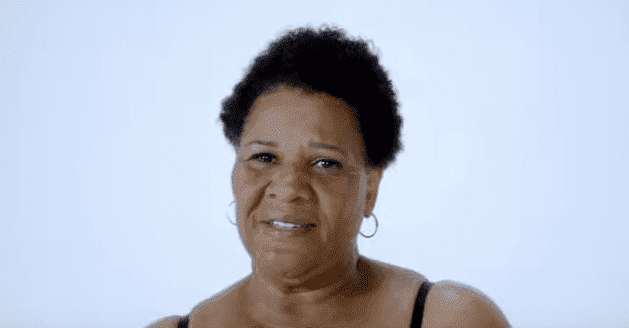 "I was serving a life plus 25-year sentence without the possibility of parole," Alice said in a new video for SKIMS. In the video, Alice posed in a black sculpting bodysuit as part of her "War Angel" Kim's new shapewear line. "This shapewear makes me feel free," Alice added.
A feeling Alice doesn't take for granted, she cherishes her freedom after being paroled, thanks to Kim Kardashian. "Being able to open the door whenever I want to, and just walk outside and breathe in fresh air to breathe in freedom - that is precious to me," she said.
Kim Kardashian helped secure Alice's pardon in 2018 and made headlines when she sat down with President Donald Trump at the White House as part of her efforts to get Alice freed.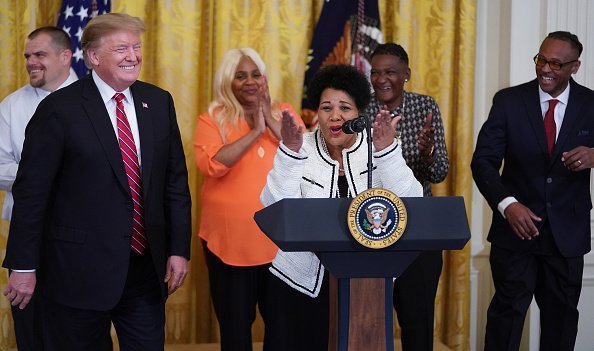 "Kim saw a video of me. She heard my story. She said, 'This is so unfair.' And by the way, I didn't even know who Kim Kardashian was," Alice shared.
Husband Kanye West knows Kim to stand up for others and looks for ways to help those in her focused area of prison reform while she studies to become a lawyer. "You know, she does all the research and listens every night to people's stories, Kanye said during a May episode of "Keeping Up With The Kardashians." 
It took months of campaigning before Kim managed to help secure Alice's pardon and the two have become close. Now with the new SKIMS line, Alice gets to experience another level of freedom.
"This shapewear makes me feel that I can walk into the store, I can pick up something that I normally wouldn't even think about wearing, and I can put it on, and it's going to look great on me. This shapewear makes me feel free," Alice said.
The SKIMS campaign will feature a total of 26 women including Kristen Noel Crawley, Veneda Budny, Kim's lookalike beauty vlogger Teni Panosian, and will also feature the Muay Thai fighter Mia Kang, author Arielle Estoria, and photographer Annette Marweld.
Since Alice got released from the federal prison in Aliceville, Alabama, she went to Arizona to live with her daughter, who is the mother of eight-month-old twin girls. "I like it," Alice said. "I miss my sisters a lot, but it feels good to be there to watch the babies grow."
Apart from being part of Kim's SKIMS campaign, Alice also secured a joint movie and book deal. Having been fortunate with the opportunities that come her way, Alice pointed out that many people struggle to find a job and to support themselves after being incarcerated.
"That was one of the reasons that many of them came back to prison," Alice added. "They couldn't find jobs, and they returned to what they knew."
Meanwhile, Kim Kardashian also has other projects in her sights. Her strong opinion about prison reform let to the reality star's lawyer studies, but now she wants to share the importance of it through a documentary.
Serious about her advocacy, Kim wants to feature inmates in the documentary she hopes will educate people about the reasons reform is essential.