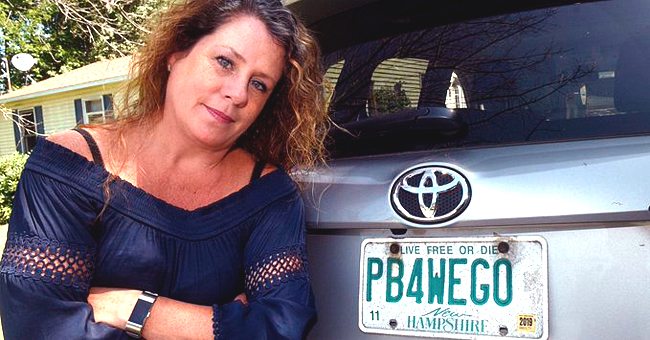 twitter.com/people
New Hampshire Mom Wendy Auger Fights to Keep Vehicle License Plate That Reads PB4WEGO
A parental phrase prompted the state to ask Wendy Auger, a bartender from New Hampshire, to turn in her vanity license plate that reads "PB4WEGO."
Never had Wendy Auger ever imagined that a common phrase used by parents would prompt the state to send a vanity plate recall letter to her.
The Lilac Grille bartender received a vanity plate recall letter from the state Department of Motor Vehicles over her license plate that reads "PB4WEGO" which stands for "pee before we go."
Commonly used by parents, the phrase is considered "offensive" and, according to the state, phrases related to excretory acts are prohibited.
FIGHTING TO KEEP HER VANITY PLATE
Auger has had the plate for 15 years now, and she does not want to replace it even though the state's Department of Motor Vehicles does not approve of it.
According to Auger, "pee before we go" is a phrase commonly used by parents before getting into a car with their kids.
"Who has a mom or dad or parental figure who hasn't said that to kids before leaving the house?" Auger asked Seacoast Online. "I'm not the type to sit here with a picket, but come on."
AUGER IS NOT THE ONLY ONE
Besides Auger, 92 other motorists in the state who received vanity plate recall letters this year.
According to a spokesperson from the Department of Safety, the plates must be rejected if they do not meet the legal requirements.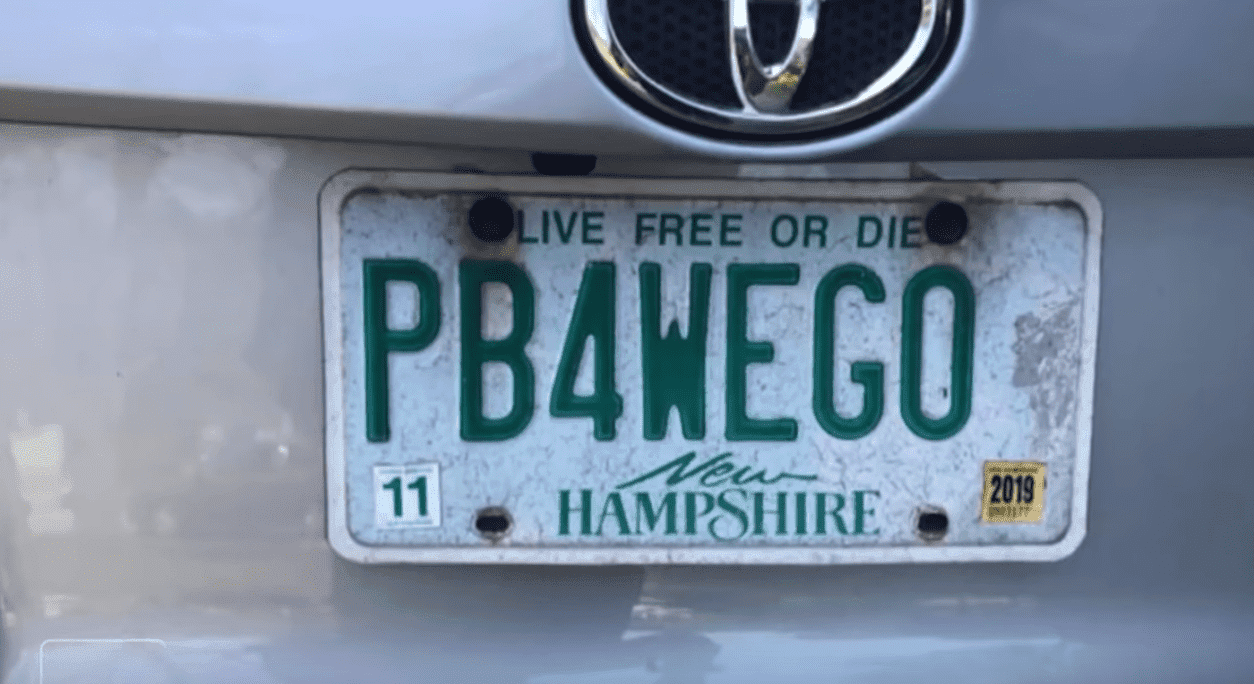 Wendy Auger's vanity plate that reads "PB4WEGO". | Source: YouTube/InsideEdition
The spokesperson further added that a plan to "recall a plate should one be issued that should not have been" is underway.
Auger has no idea as to why the department targeted her vanity plate.
THE VANITY PLATE IS DEAR TO AUGER
Even after she bought a new car last year, Auger transferred her vanity plate over after the local DMV employees suggested she keep it.
After she received the recall letter, at least one DMV employee claimed they would help her fight for it because the whole situation was "absurd."
"It would just stink if I don't have it anymore. f I have to take it off the plate, then I'm not going to be able to live free," Aguer said.
In another story, a police department came under fire after humiliating a black teen for taking a wide turn.
Please fill in your e-mail so we can share with you our top stories!