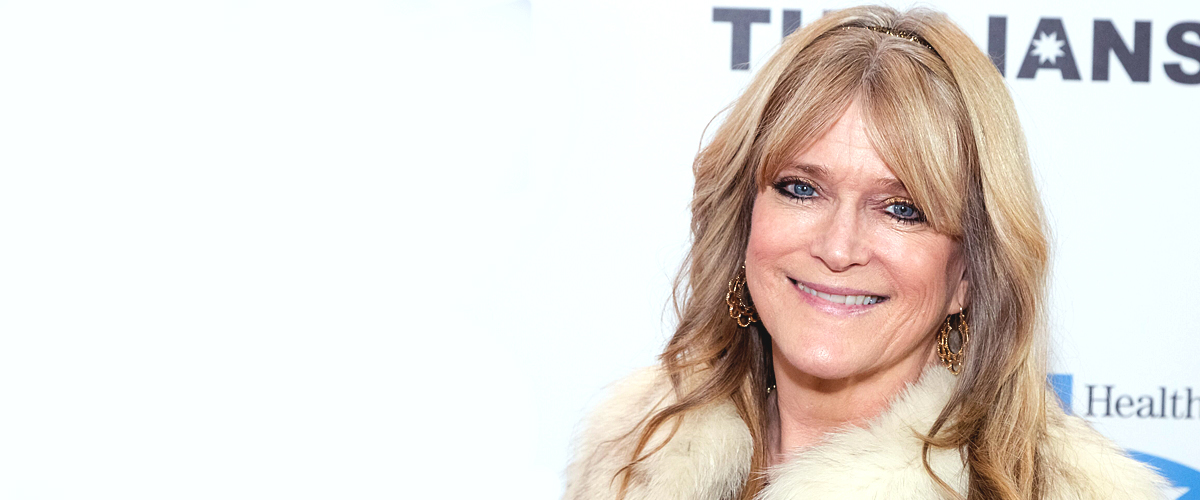 Getty images
Susan Olsen's Son Is All Grown up and He Inherited Her Beautiful Eyes

Susan Olsen was one of the youngest members of one of our favorite shows back in the day, but these days, she's focused on her adult son who looks just like her.
A young "Brady Bunch" star
Olsen, 58, was born on August 14, 1961, in Santa Monica, California — the home of many stars. At just nine years old, Olsen had her big break on television.
The daughter of Lawrence and DeLoice Olsen, Susan starred in the hit '60s show where she played the part of Cindy Brady, the baby of the family.
"The Brady Bunch" officially ended in 1974. Olsen later reprised her role for the spin-off, "The Bradys," in 1990. In 1995, she played a small part in the film version of "The Brady Bunch."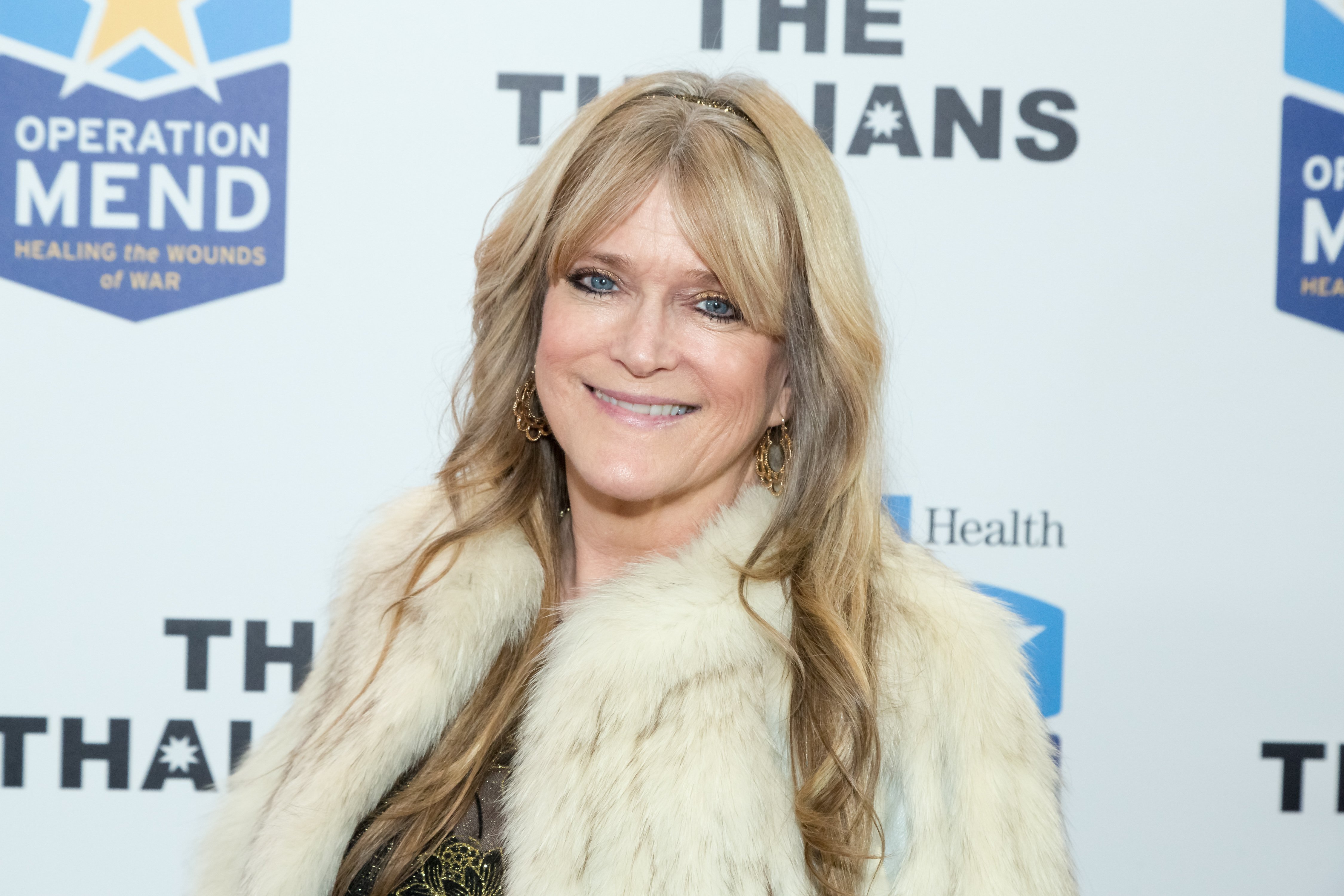 Susan Olsen attends The Thalians Holiday Party in Los Angeles, California on December 1, 2018 | Photo: Getty Images
Olsen's distinctive features
Her blonde locks were one of the things that stood out for viewers, especially when it was regularly styled into two pigtails which framed her face along with her bangs.
Another part of Olsen's signature look was her bright blue eyes. Later on, Olsen passed that feature onto her son, Michael. He came along quite a while after her fame.
Olsen got married to Steve Ventimiglia in 1988, but their marriage would last only two years until 1990. She remarried to Mitch Markwell in 1995 and got divorced again in 2004.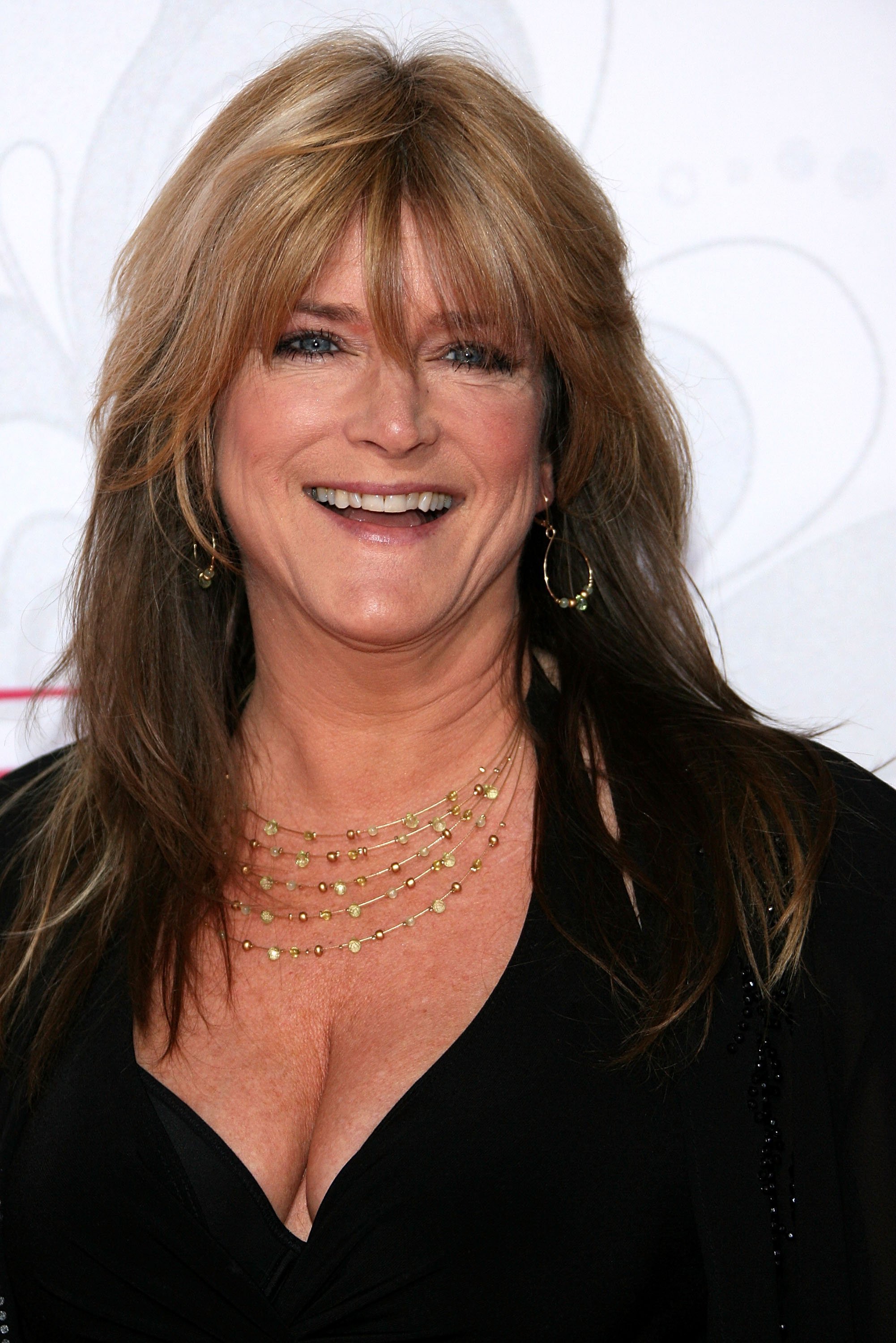 Susan Olsen attends the 5th Annual TV Land Awards in Santa Monica, California on April 14, 2007 | Photo: Getty Images
A new love in her life
During her second marriage, Olsen welcomed a son with Mitch named Michael Markwell. The actress has mostly remained out of the spotlight, so we don't get to see her boy too much.
However, Olsen made a few appearances at awards shows and in 2007, she brought along Michael for the TV Land Awards. The young boy would have been around nine at the time.
He looked handsome in a black suit and light blue tie as he held on to his mother's hand. Olsen also wore black that night, sporting a dress with a plunging neckline that showed some cleavage.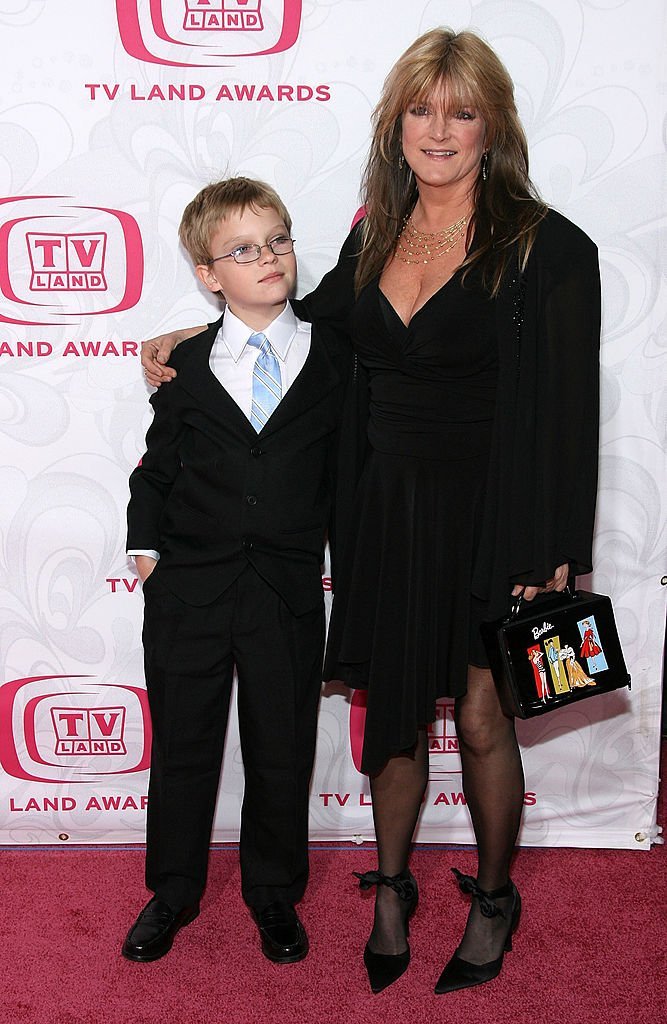 Susan Olsen and her son Micahel Markwell attend the 5th Annual TV Land Awards in Santa Monica, California on April 14, 2007 | Photo: Getty Images
Michael has his mom's eyes
Now 23, Michael regularly appears on his mom's Instagram account and the similarities between mother and son have become even more apparent.
Michael grew his locks to about ear length this year. In a picture that had the perfect lighting to show off his blue eyes, the young man looked just like his beloved mom.
Michael sat in a vehicle holding a cat in the picture. User kathy.mckinny wrote: "He's got Cindy Brady Eyeeeeeeeeeees ( tune of Betty Davis Eyes)" in the comment section.
And everyone can tell
Another person said Michael is a "dead ringer" for his mom and that he's her "twin." User cherylmae2030 stated: "He looks so much like you." The photo received hundreds of likes in a couple of days.
Olsen revealed that her son is on the autism spectrum in the early 2000s. Around that time, the star was working as a morning show radio co-host in Los Angeles, reported People.
As for Michael, he's opted out of his mother's career path and taken a more musical route in life. A post from early August showed him playing the guitar with bandmates in a studio.
He's also a musician
Michael's skills were praised by fans as it was obvious that his passion lies in music. Meanwhile, Olsen is just as passionate about her role as his mother.
In the caption of another post with a snapshot of Micahel playing, she wrote:
"23 years ago I was wondering if becoming a mother would change my life- today I know the answer! It has! In only the best ways!"
While Olsen herself didn't share birthday wishes directly, commenters posted tons of Happy Birthday messages to Michael, indicating that he is an August-born just like his mother.
While mom still does her thing on tv
Since her older days on "The Brady Bunch," Olsen has made a few appearances on the small screen. In 2010, she guest-starred in two episodes of "The Young and the Restless."
Her longest run took place from 2013 to 2016 when she appeared in 10 episodes of the series "Child of the '70s." Her latest project was a short film called "Zoinks!"
Although we would have liked to see more of Olsen post-"The Brady Bunch" days, it's clear that the actress is more than happy with her life and her gorgeous son. We hope that she finds love again and that he finds success in life.
Please fill in your e-mail so we can share with you our top stories!