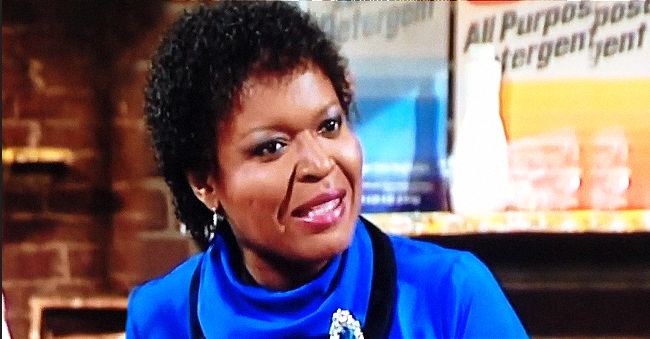 Instagram/len3rd
'227' Star Alaina Reed-Amini Married Kevin Peter Hall Onscreen and off - Both Died Unrecognized

Actress Alaina Reed-Amini, who played the role of Rose in "227" married her TV husband in real life. However, it was a short marriage because Kevin died three years after. Even though Alaina passed away years later to a terminal illness, both deaths were unrecognized.
Alaina officially married the 7'2″ actor, Kevin Peter Hall, who played the role of her husband on the "227" show, outside TV. Every viewer certainly enjoyed that episode where their characters on the TV series got married.
The pair initially met when Kevin appeared on the set of the TV as a guest. Then things took a new turn, and before we knew what was happening, they were married. It was an exciting episode!
In the show, Rose and Warren Merriwether united in Vegas where their marriage was officiated with Luther Vandross as a witness (well, Luther hounded them, but it was a delight!).
Unluckily, their real union in December 1988 quickly ended in tragedy. Kevin died in 1991 which gave them only three years together, as published here.
Also, despite their short time together, they had two children before Kevin died. On a bright note, Kevin had a good life even though it was short.
The "227" actor had a career that was going well, but his net worth is unknown, according to Height Line. Even more, he was married and left behind two kids to carry on his lineage.
The cause of Kevin's sudden death was AIDS virus which he contracted through an infected blood transfusion. He finally died from AIDS-related pneumonia.
THE LIFE OF ALAINA
In 2009, Alaina passed away from breast cancer at the age of 63, as reported by The New York Times. She is survived by two children and a husband, Tamim Amini, whom she wedded in 2008.
There was no real media coverage for the deaths of these onscreen legends, Alaina and Kevin. Regardless, we write this article to pay tribute to them and also, pray they continue to rest in peace. Shalom!
Please fill in your e-mail so we can share with you our top stories!