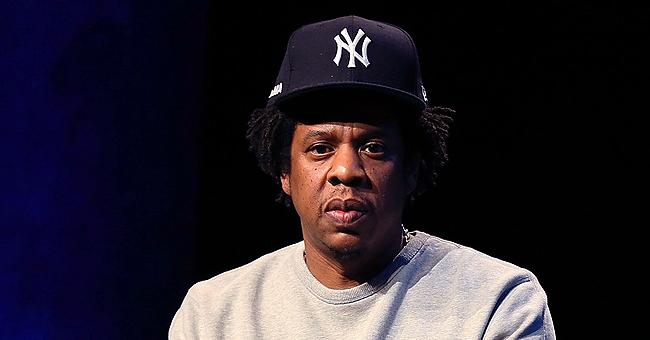 Getty Images
Jay-Z Slammed for Allegedly Blaming Single Moms for Police Brutality in Resurfaced Video at the Launch of New Criminal Justice Reform Org

Jay-Z is hearing a mouthful from his fans after a video of him blaming single parents for police brutality has resurfaced online.
It seems Jay-Z really hasn't been pleasing his fans in the past couple of months, as aside from striking a deal with the NFL recently, he has also managed to blame single parents for police brutality in a video that people started to notice recently.
Blaming Single-Parent Homes for Police Brutality
The video, which was shot back in January 2019, has resurfaced again, where he was caught blaming "Police-On-Black" crimes on single parents. In the controversial clip, you hear Jay-Z, who was also raised in a single-parent home himself, saying:
"You think about the idea of growing up in a single parent house, which I grew up in … and having an adverse feeling for authority, right? Your father's gone so you're like, 'I hate my Dad; don't nobody tell me what to do; I'm the man of the house;' and then you hit the street and you run into a police officer and … you're like [expletive] you' and that interaction causes people to lose lives."
What Jay-Z meant to say, was that black people with no respect for authority often causes them to lose their lives. To him, single parents do not necessarily teach their children how to respect authority, and this ends with them being shot by the police whom they had altercations with.
On Protecting Policemen
The rapper then adds that people trying to protect an area, particularly policemen, should not be in danger. If someone commits a crime, he or she should end up in jail.
"We don't want those in charge of the police areas to be in danger either. We want to be very clear; if someone commits a crime, they should go to jail."
Fans and colleagues are now in disbelief that he said such things, especially since he's rapped about his past illegal activities, too. However, to them, it seems as if Jay-Z doesn't care whose side he's on anymore, especially since he's part of the world's 1%.
Jay-Z as part of the 1%
Indeed, Jay-Z is part of the world's list of billionaires, being the first black hip-hop artist to be given such acknowledgement.
Forbes officially declared Jay-Z aas the first hip-hop artist to be given billionaire status, the same time his wife, Beyonce Knowles-Carter, made it to the list of America's richest self-made women.
According to Forbes, the rapper made his fortune through music, alcohol businesses, tech startups, and a lot more business ventures that he's been doing through the years.
Now, more than just building brands, Jay-Z gets to enjoy investing in a lot more, one of them being the NFL, making him the first black shareholder of the league.
Please fill in your e-mail so we can share with you our top stories!