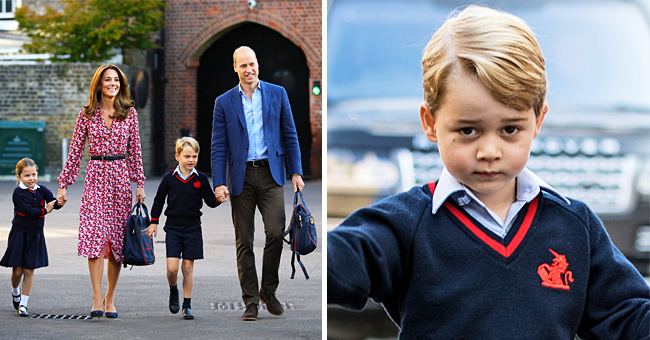 Getty images
Kate Middleton Missed Prince George's First Day of School 2 Years Ago but Didn't Miss Princess Charlotte's One Today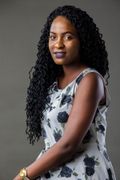 Princess Charlotte started her first day of school on Thursday, and her mom was present for the special milestone.
However, this wasn't the case for Prince George on his first day, two years ago. Luckily, we have all the answers for you!
The Duke and Duchess of Cambridge were all smiles as they accompanied their two older children, Prince George and Princess Charlotte, to Thomas's Battersea on Thursday.
While it was great to see the family, except Prince Louis, the star of the gathering was no doubt Princess Charlotte as that was her first day of school.
Luckily, she had her mom's hand to clutch on as she nervously walked to school. However, Prince George didn't have the same privilege as Kate was noticeably absent on his first day.
While that might be seen as a sign of favoritism, that wasn't the case as Kate couldn't be there on her son's big day for unforeseen reasons.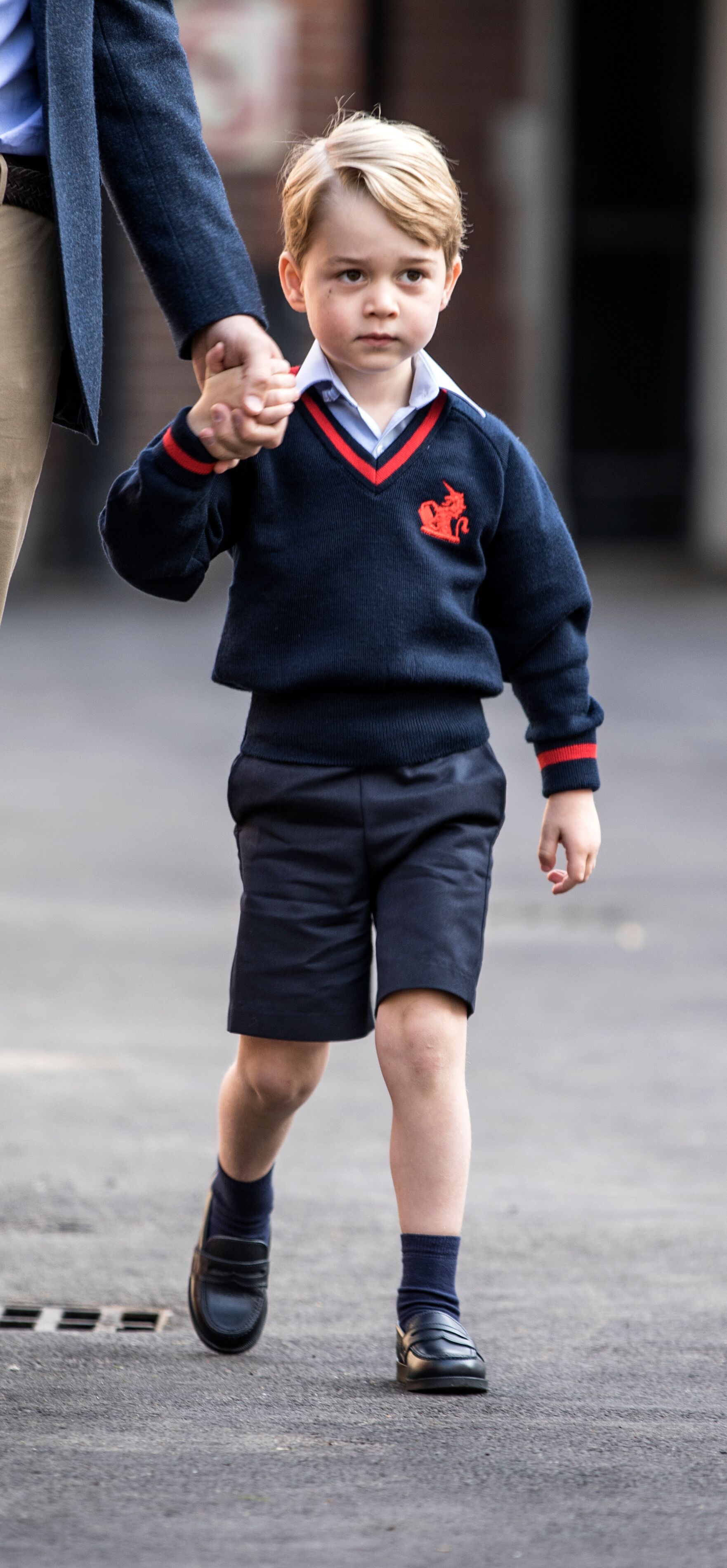 Prince George of Cambridge arrives for his first day of school at Thomas's Battersea. | Source: Getty Images
As revealed by PEOPLE, the Duchess of Cambridge was expected to join Prince William and drop off Prince George on his big day. However, she had to cancel her plans because of health issues.
At the time, the duchess was pregnant for their last child, Prince Louis, and was suffering from Hyperemesis Gravidarum, an acute form of morning sickness. She also experienced this during her first two pregnancies.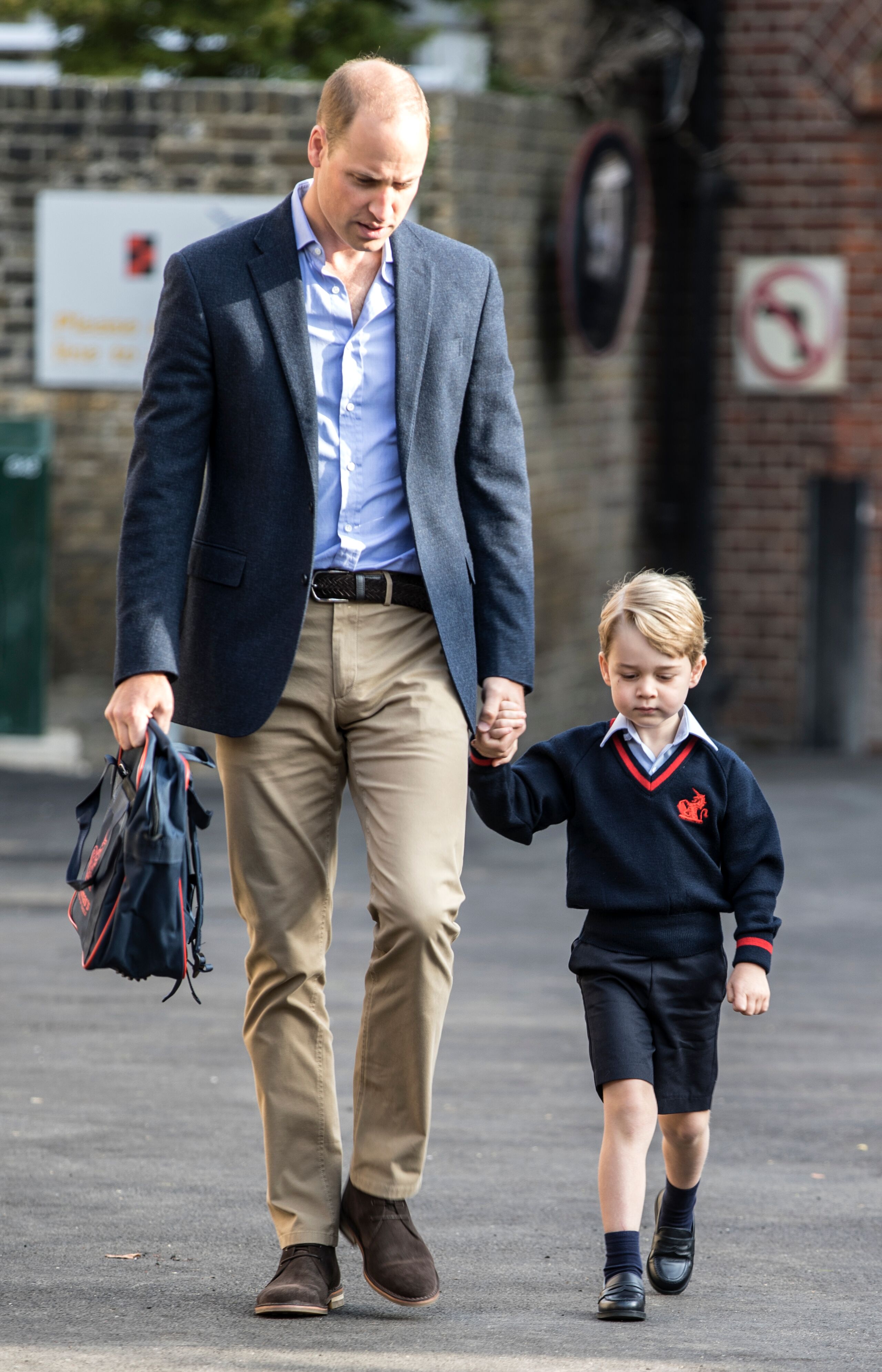 Prince George arrives for his first day of school at Thomas's Battersea with his father Prince William. | Source: Getty Images
A statement released at the time by a spokesperson read:
"Unfortunately The Duchess of Cambridge remains unwell, and will not be able to accompany Prince George on his first day of school. The Duke of Cambridge will drop off Prince George this morning as planned."
Luckily, Prince William stepped up to the role of being both a father and mother for George on his big day. In his official first day of school portrait, the third-in-line flashed a big smile as he held hands with his dad, and we could tell his mom's absence wasn't taking a huge toll on him.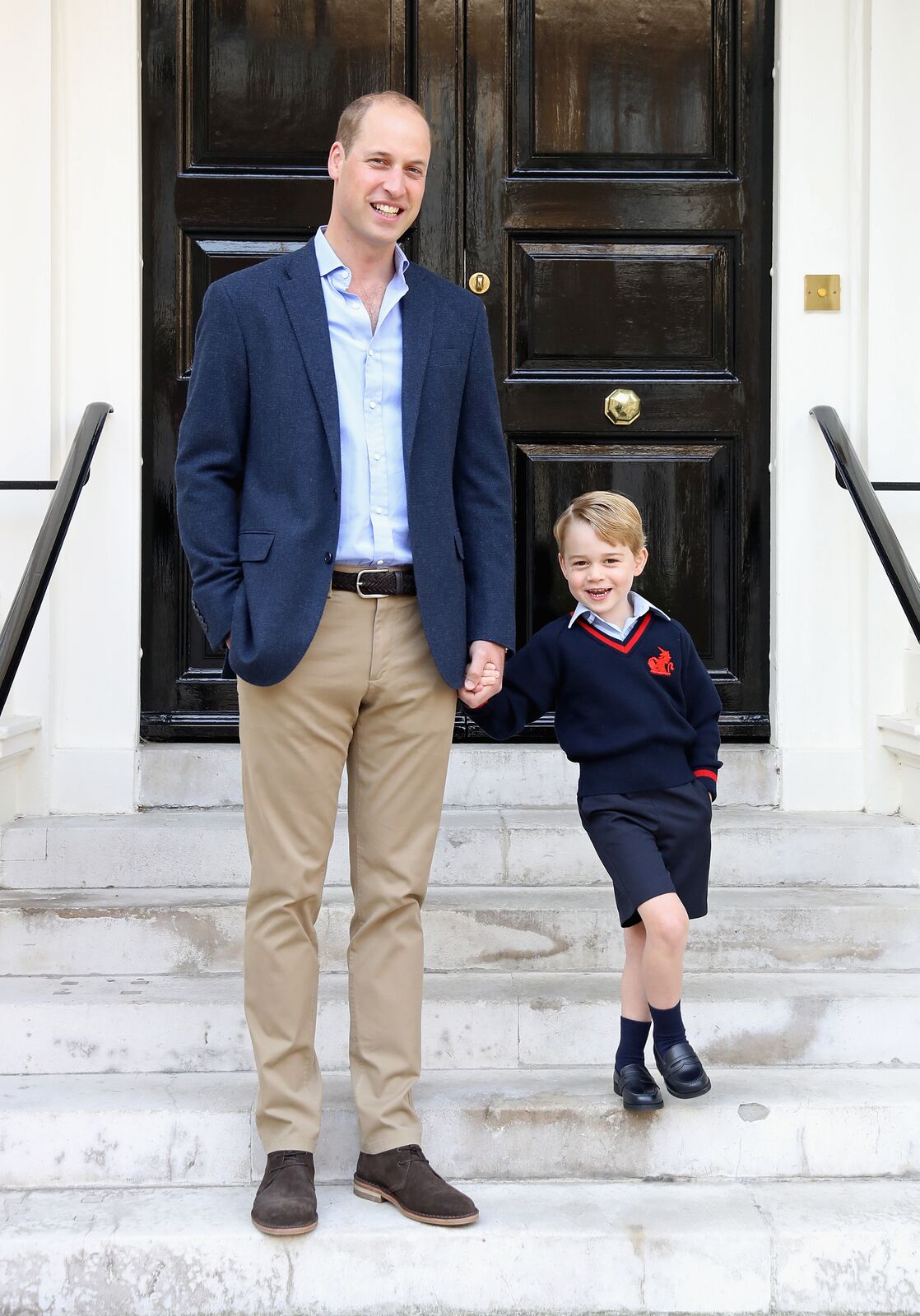 Prince George and his father Prince William pose for a photo on his first day of school at Thomas's Battersea | Source: Getty Images
PRINCESS CHARLOTTE'S FIRST DAY OF SCHOOL
The fourth in line to the British Throne joined her brother at Thomas's Battersea to begin her reception year.
The royal kids were wearing uniforms from the $23,000-per-year- private school as they made their way to the classroom in the arms of their parents.
Underneath her uniform, the 4-year-old rocked navy Mary Jane shoes from Amaia and a pair of white socks, according to PEOPLE. Kate helped her daughter carry her backpack, which had a sequined unicorn keychain attached to it.
At the door of the school, the family was greeted by the head of the lower school, Helen Harlem, who shook hands with George first before turning to Charlotte.
With Prince George already paving the way for his younger sister at school, there is no doubt that Princess Charlotte will knock her first day of school out the park!
Please fill in your e-mail so we can share with you our top stories!