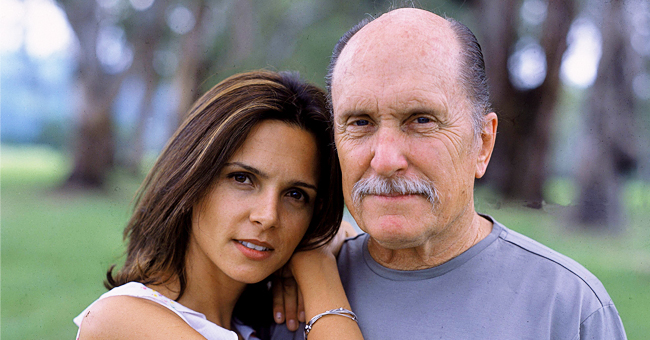 Getty Images
Inside Robert Duvall's Fourth Marriage That Began with a Chance Meeting

Robert Duvall found love unexpectedly with a beautiful 41-year younger Argentinian, Luciana Pedraza, who later starred alongside him in "Assassination Tango."
Writer, director, and an Academy Award winner, Robert Duvall and his wife, Luciana Pedraza, may be 41 years apart, but their chemistry sparked since the day they met by chance on the streets of Buenos Aires.
In an interview done by Austin Chronicle, the four-time Golden Globe Awards winner and his wife shared their first encounter and love for Buenos Aires, which Duvall considers his "second home."
WHERE IT ALL BEGAN
It was fate that brought the couple together years ago. As Pedraza narrated, she made the first move to talk to Duvall and invite him to a local party, encouraged by her friends.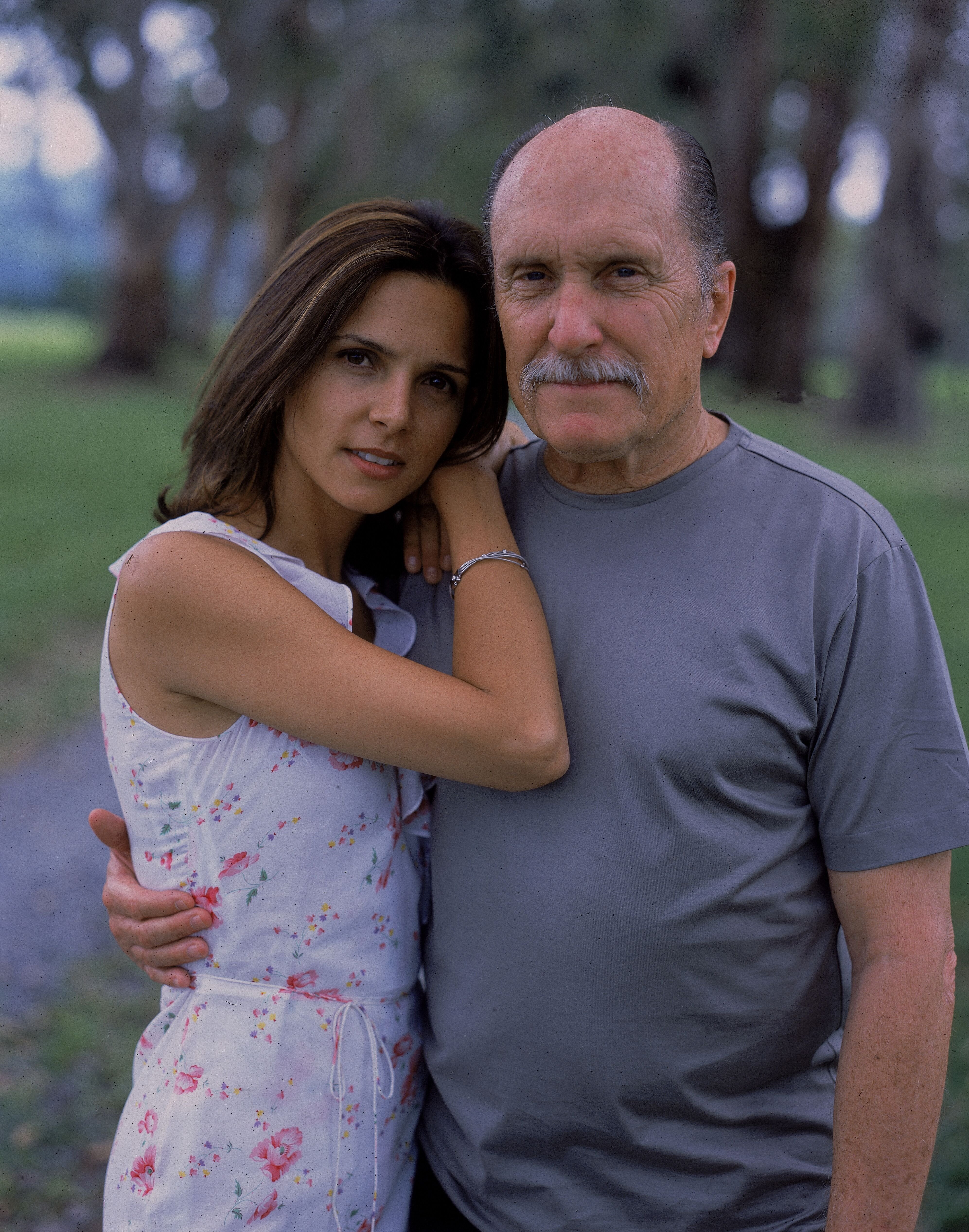 Robert Duvall and Luciana Pedraza in Argentina, 2003. | Source: Getty Images
"I didn't want to," she said. "But my friends said, 'Go invite him to our party. He loves the tango.' So we walked around the block and talked. I said, 'Mr. Duvall, here's my card. If you wanna come to this party, my friends would love to have you."
With no hopes at all, they met again at the party. Pedraza claims she "didn't know who he was" then, adding that it was a better start to get to know the real Duvall, "instead of the movie star."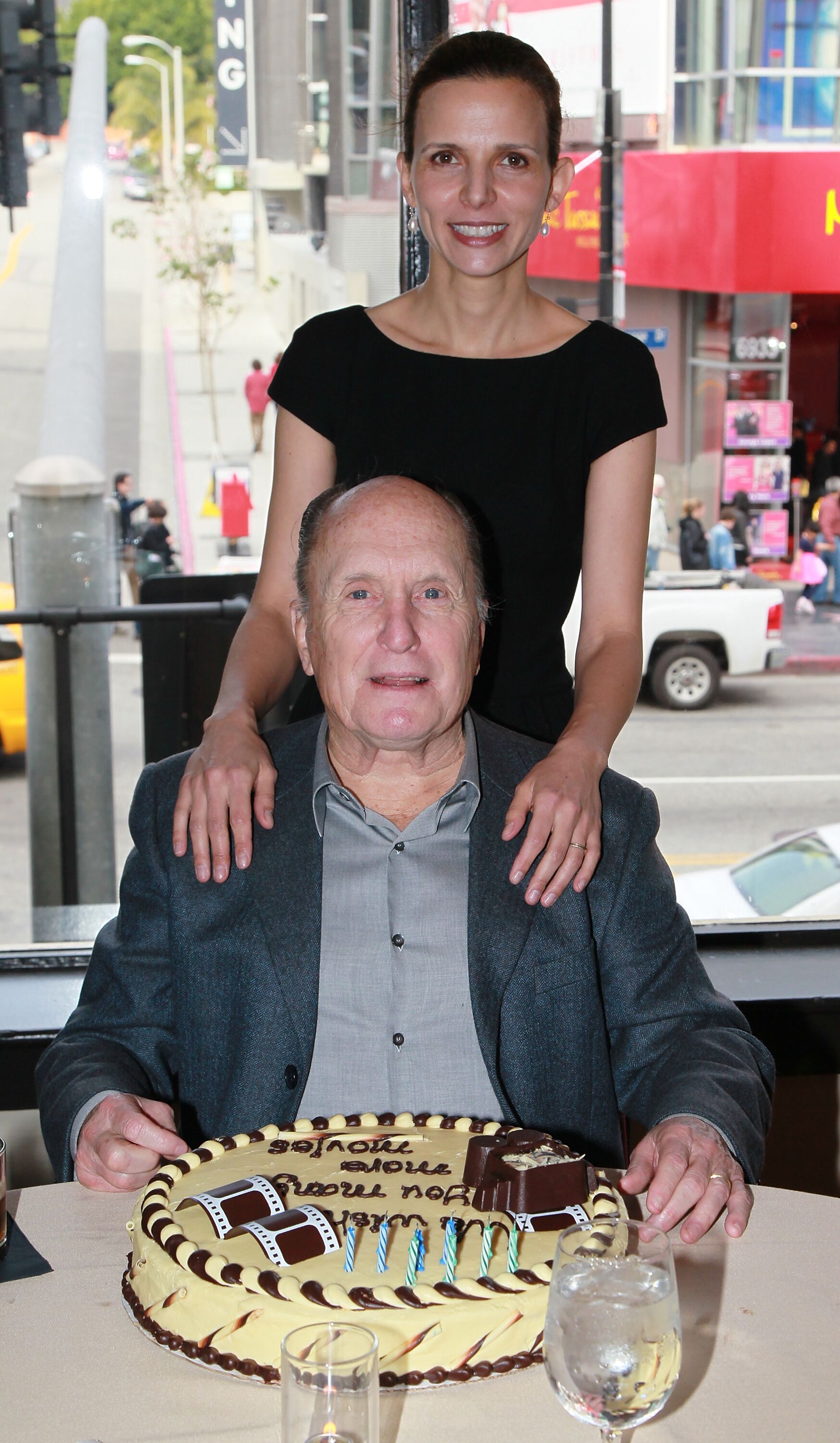 Robert Duvall and Luciana Pedraza at the Hollywood Roosevelt Hotel reception. | Source: Getty Images
BEFORE PEDRAZA
Before meeting his life-long partner, Duvall married Barbara Benjamin, a model whom he moved in with along with her daughters, Suzan and Nancy. A little over ten years, their marriage ended in divorce in 1975.
He then went on to marry two more times: first to actress Gail Youngs, which only lasted four years, and second to Sharon Brophy, a dance instructor. According to Youngs, Duvall was but a "tortured soul," "driven by his need for perfection."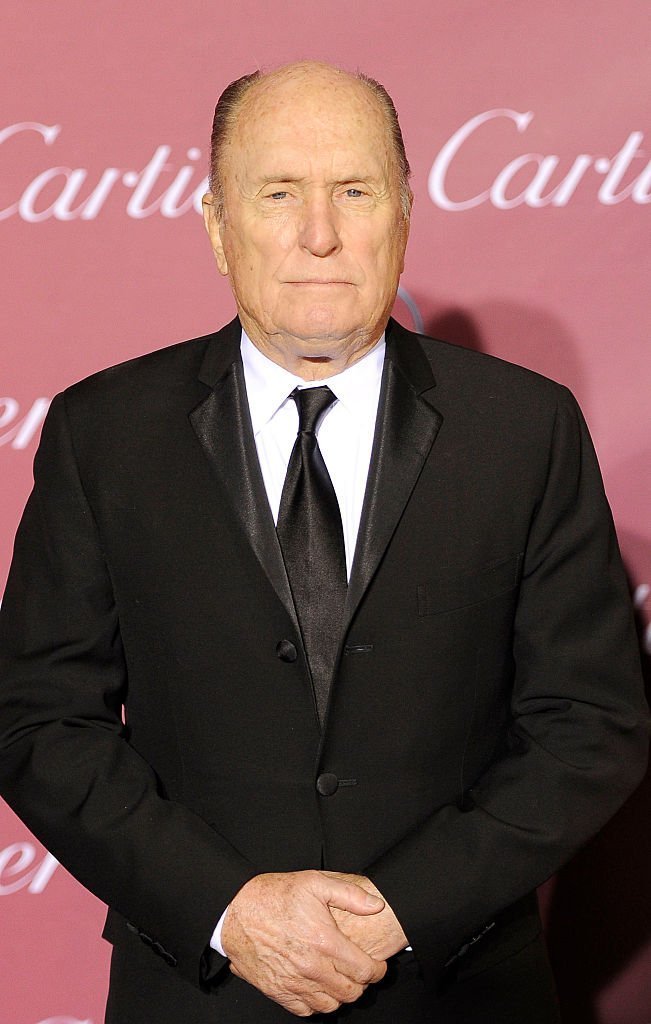 Robert Duvall at the Annual Palm Springs International Film Festival Awards. | Source: Getty Images
A PEACEFUL LIFE
His relationship with Pedraza seemed to be more peaceful and intimate, as seen in their public appearances in slightly matching fashionable pieces. Once, the two were spotted together walking by the high-end stores of Beverly Hills.
The "To Kill A Mockingbird" actor sported black jeans, a white long-sleeved button-down, and an army-green waistcoat that went well with his brown suede boots. His wife, on the other hand, wore a pair of white jeans with a white top and a black leather jacket.
During an interview at the Oscar red carpet, Duvall revealed the reason behind marrying his wife in 2005 -- intuition and insight. He said:
"Women sometimes have more intuition and insights than men, and if you don't have it, you marry into it."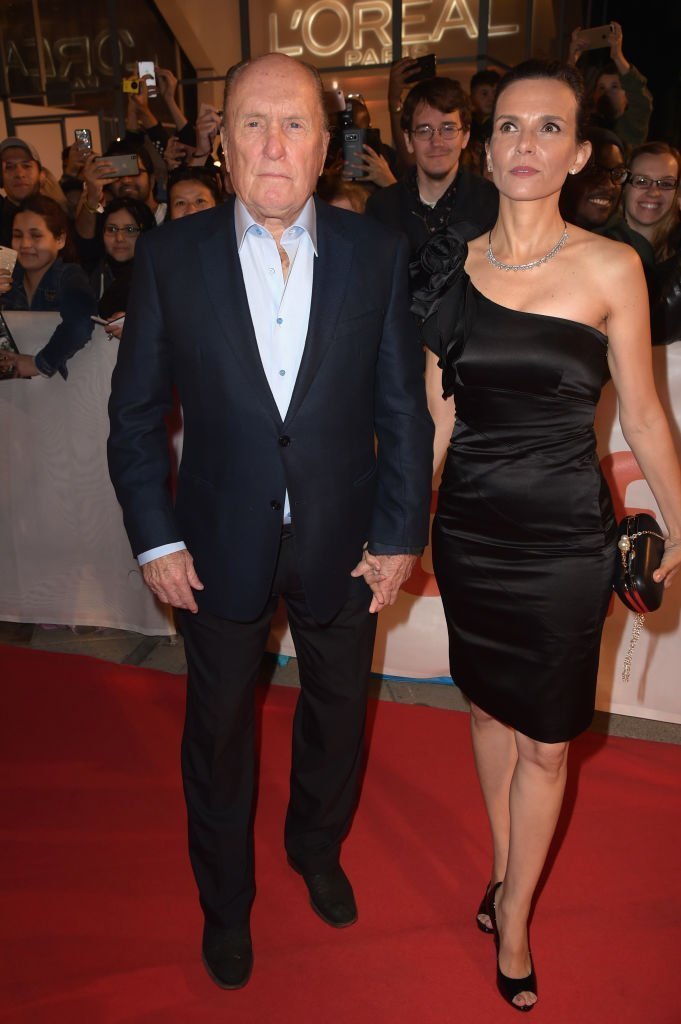 Robert Duvall and Luciana Pedraza at the "Windows" premiere. | Source: Getty Images
BUENOS AIRES AND THE TANGO
Among the many things Duvall admires, it is the beautiful city of Buenos Aires and the tango. In his partner's eyes, the actor has come to know of the place as a home "where he feels he has a family."
"Three in the morning, hundreds of people. Not like in the United States, more like Spain. They know my movies, so I'm accepted there," Duvall explained. "They're a little bit arrogant, like the French, but they're also warm. I like the music, the tango."
The "Godfather" star considers the tango a "hobby" and a form of leisure that was introduced to him when he went to "Tango Argentina" in New York. Likewise, Pedraza has been a tango dancer for years.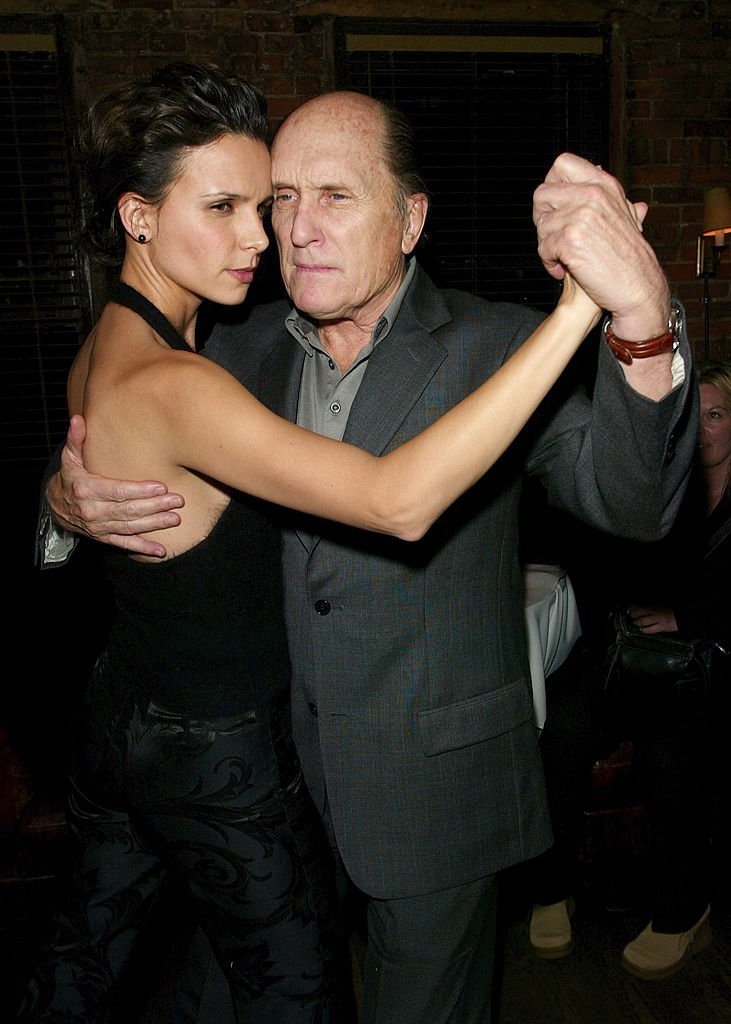 RObert Duvall and Luciana Pedraza dance the tango at the "Assassination Tango" premiere. | Source: Getty Images
Her husband described her dancing as "elegant," perhaps one of the reasons he fell in love with the beautiful actress as well. According to Pedraza, dancing the tango with her husband feels very "centered."
"Every dancer has his own style, and I have mine," said Duvall. "I like to tango on my own way, my own pace."
ASSASSINATION TANGO
"Assassination Tango" revolves around the life of a pro New York hitman who is captivated by the tango during an assignment in Buenos Aires to kill a despotic general. It was written, directed, and starred by Duvall with his wife.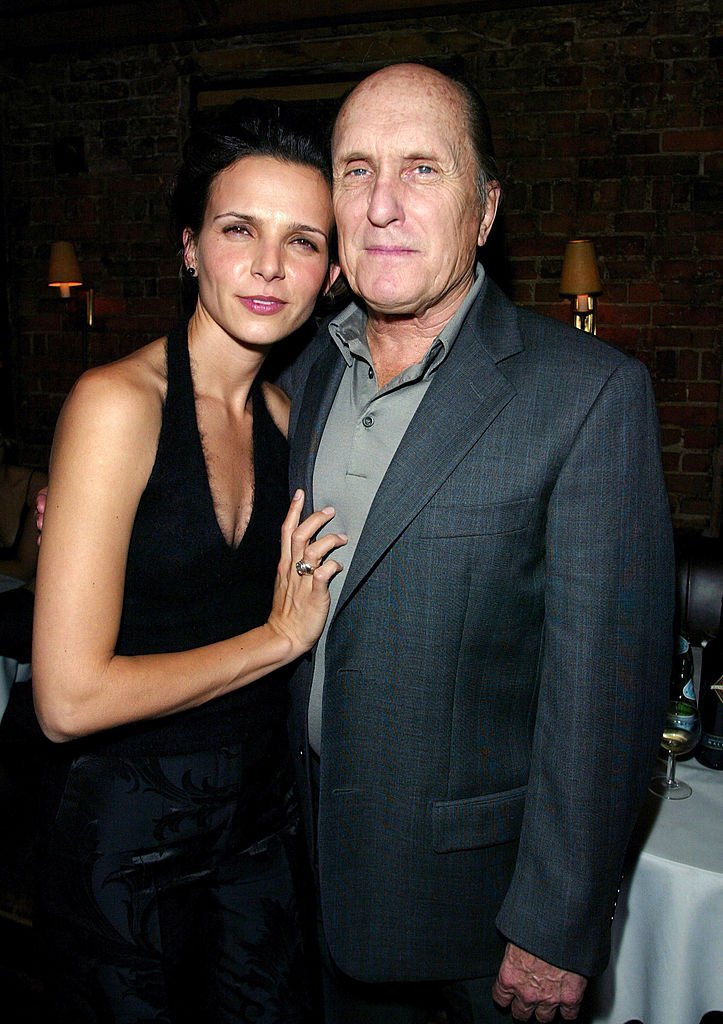 Robert Duvall and Luciana Pedraza at the "Assassination Tango" premiere. | Source: Getty Images
"I try to mix non-actors with professional actors and be as life-like as possible," he shared. "Sometimes they put the professional actor on notice -- no bad habits, it's their first time up, nice to work with people like that."
The form of art grew on the actor after watching the Broadway show "Tango Argentino" in the '80s, and later immersed himself in the culture and cast non-actors, including a lot of tango dancers, "to get a sense of the reality of that world."
Please fill in your e-mail so we can share with you our top stories!