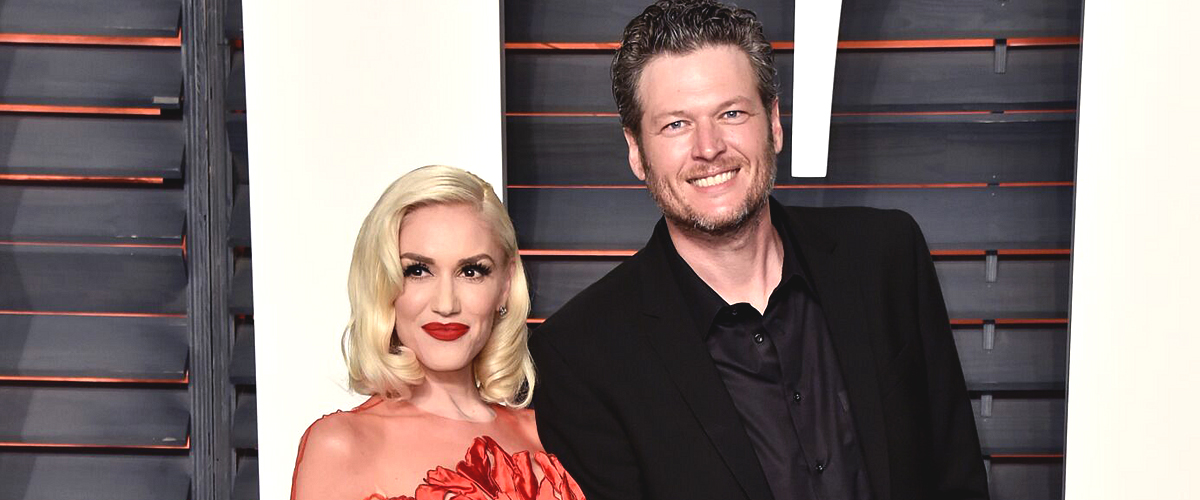 Getty images
Inside 'the Voice' Auditions and Surprising Behind-The-Scenes Secrets

Before there is "The Voice," there are auditions, an extensive process that goes on for months. When the episodes finally air, the behind-the-scenes secrets are even more interesting.
There's no doubt that NBC's "The Voice" saves the best part of the production for their viewers. After 16 seasons, it's clear that the incredible vocal talents of competitors are enough to keep the show a hit.
Still, the process and what happens behind-the-scenes of the show is just as interesting as the final products. Let's take a look behind the curtain of "The Voice" before season 17 arrives.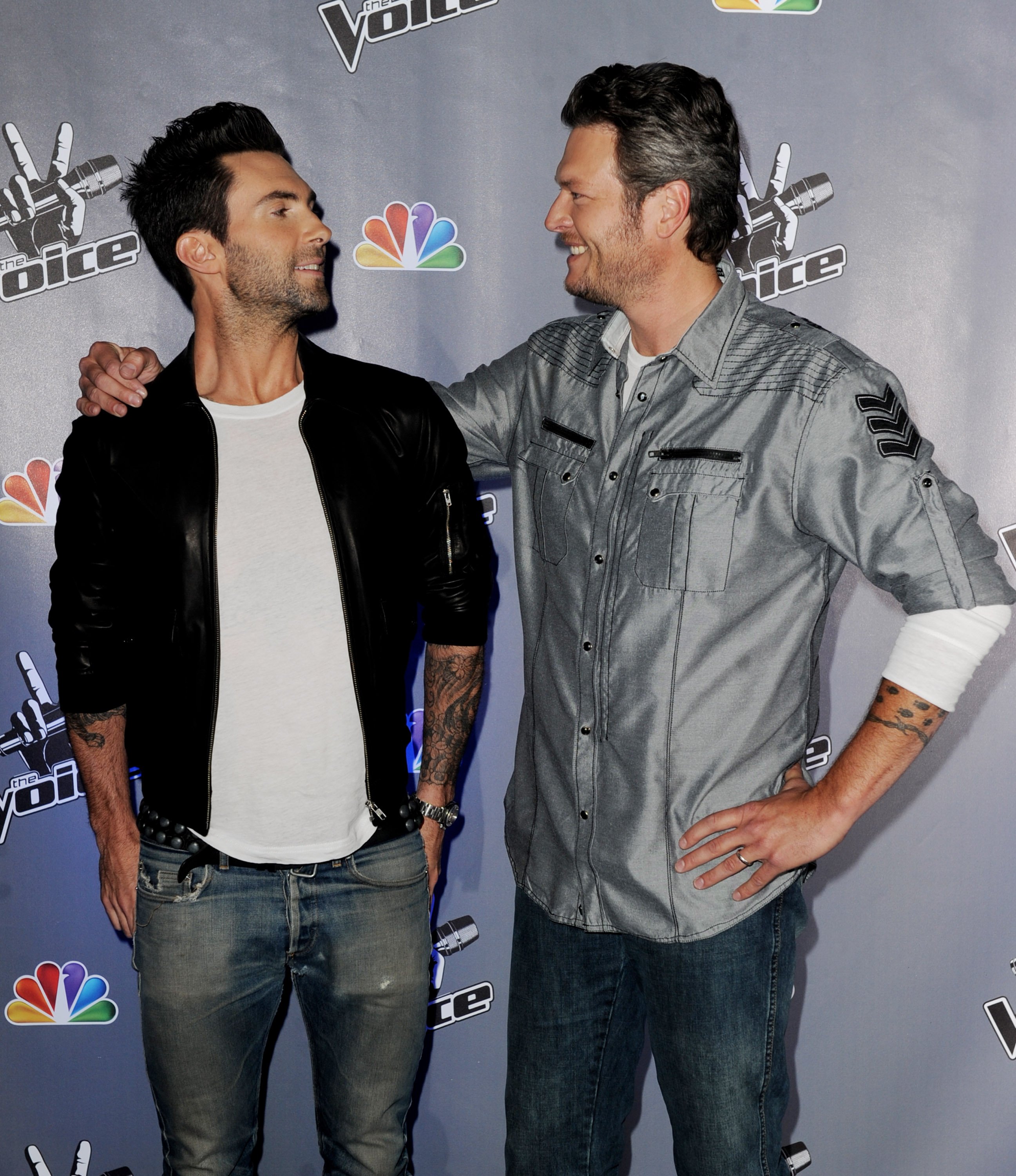 Adam Levine and Blake Shelton appear at a press junket for "The Voice" in Culver City, California on October 28, 2011 | Photo: Getty Images
The audition process
Getting onto "The Voice" is no easy task in itself, but the audition process is fairly straightforward. According to Oprah Magazine, the age requirement is 13 years old.
Casting is done year-round, but the deadline has passed to get onto the upcoming season though. However, the show holds open mic events in parts of New York.
To get yourself into an audition, all you have to do is create a profile on NBCTheVoice.com. Enter your name, email address, date of birth and choose a password.
This year, you'll also have to upload a video showing off your skills. If you get a callback depending on the time of year, you'll receive an Artist Audition Pass.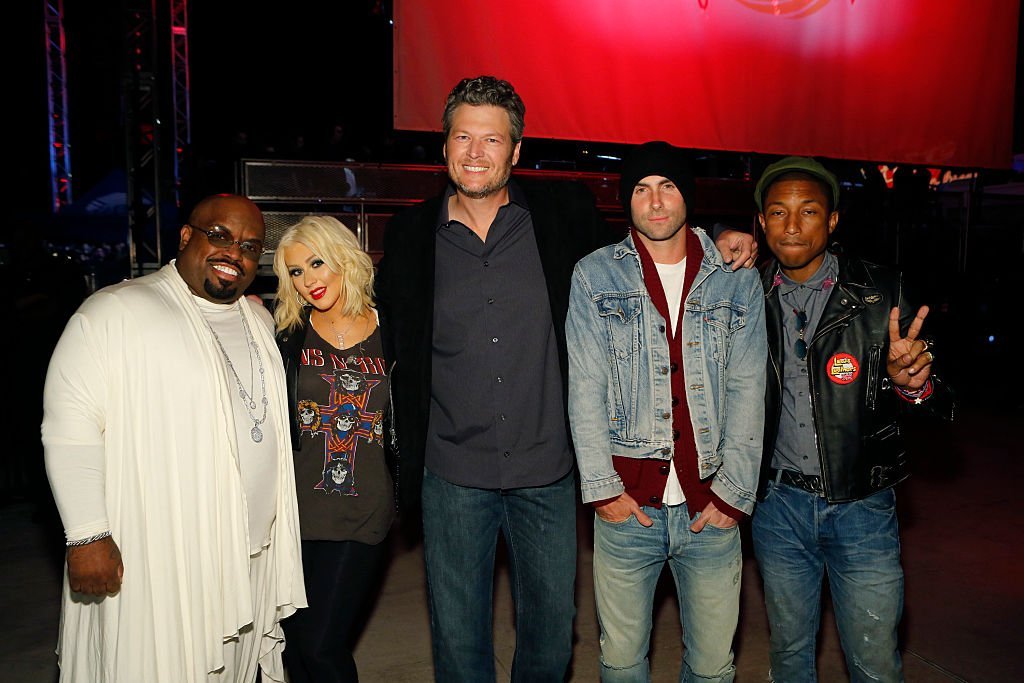 Former and current "The Voice" coaches CeeLo Green Christina Aguilera, Blake Shelton, Adam Levine and Pharrell William pose at a concert in West Hollywood, California on April 23, 2015 | Photo: Getty Images
The off-television auditions
In one week, you'll have to go to a designated location and sit down in front of producers and a casting team. You'll perform up to two a cappella songs. Carry your pass and a photo ID to the audition.
Note that you're only allowed to bring someone else in if you're a minor. If you're successful at the audition, you'll get a "red card" — and move on to another audition. A producer will pick one song out of three for you to sing and they can't be originals. They also can't be a capella anymore.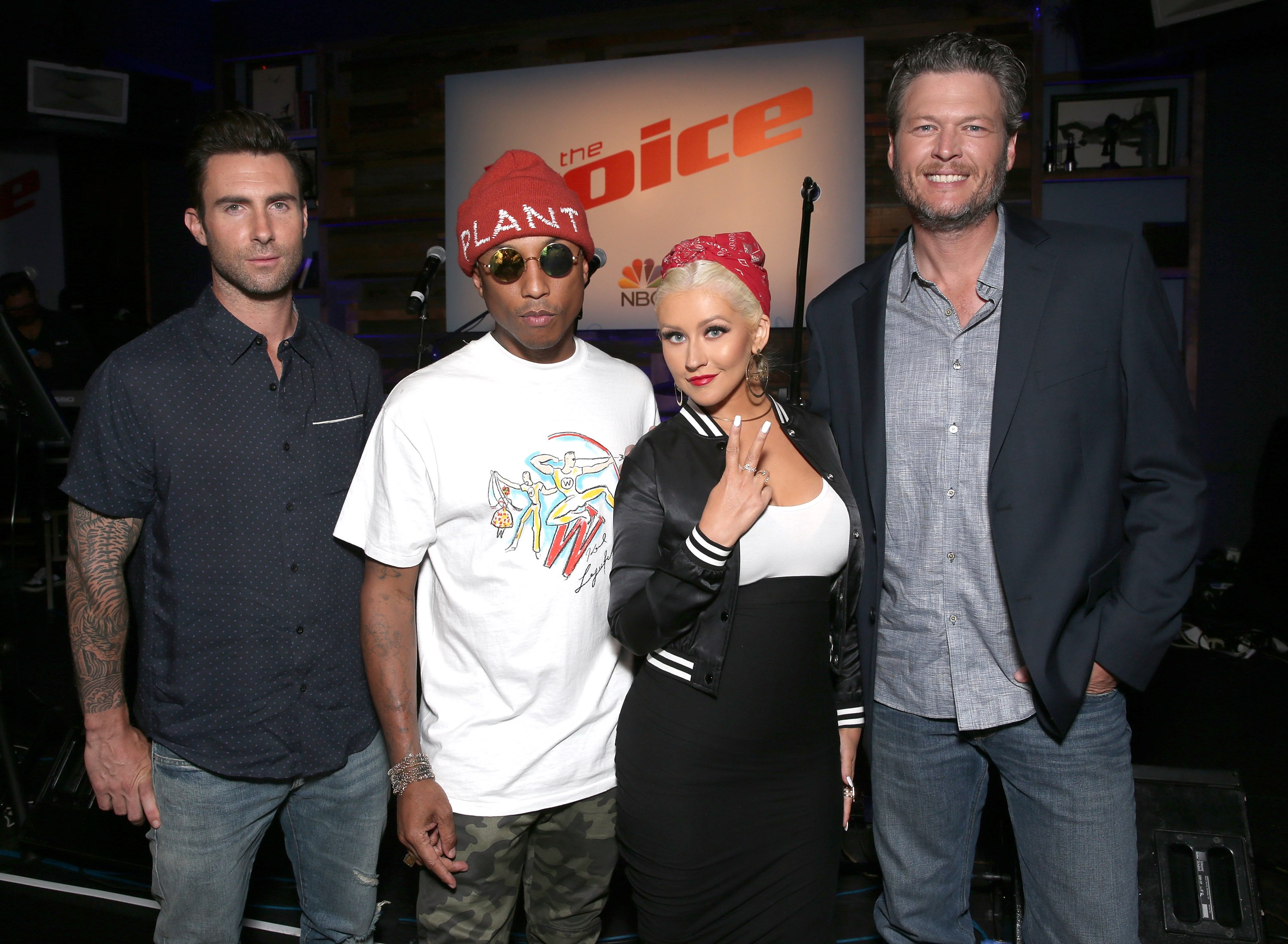 Adam Levine, Pharrell Williams, Christina Aguilera and Blake Shelton attend "The Voice" Karaoke For Charity in West Hollywood, California on April 21, 2016 | Photo: Getty Images
The on-television auditions
If you haven't been sent home after that, you're probably going to be on television. SheKnows did an interview with "The Voice" executive producer Audrey Morrissey about what happens from there.
Typically, judges go to "six to eight cities twice a year [...] and hold both open call and appointment auditions." She further explained that judges go through 18 to 20 auditions per day over five or six days.
Preparation and coaching
Before that happens, artists get to rehearse and prepare their wardrobe with the crew. Initially, the competitors wear their own clothes for blind auditions.
Afterward, Morrissey revealed that the show invests in the artists' looks so they are "customized for each specific performance." If one of the four judges chooses them, they have to adapt to their new coach way of working.
"Each coach has their own style — some are avid texters while others email," Morrissey explained. As artists move up in the show, communication and interactions get more intense.
The coaching sessions cover four days of work, while "the actual battle performances takes two days," Morrissey said. Each coach gets involved in production to a greater or lesser extent based on their personality.
Behind the scenes
Once things get underway, there's still a lot that happens in between taping. For instance, coaches tend to live it up during commercials breaks.
Or at least, they catch up on social media, chat it up, and may even bust a dance move in front of their colleagues, according to Country Living. Additionally, they all have their hair and makeup retouched each time.
While the judges take a breather, the crew recreates the set for the next contestant. There's even a team who make sure the stage is free of fingerprints and perspiration.
If you've just left the stage, you'll be joining the rest of your competitors in a press room housed in a nearby building. Following that, you'll return to your group and get on with the red carpet interviews.
The follow-up
Cosmopolitan did several interviews with former "The Voice" contestants who shared their experience both while on the show and when they left.
Several of them confirmed that longtime judge Blake Shelton communicated mostly through text and that he didn't stop even after they left. Some mentees even got to visit the country singer's home.
Adam Levine, who just retired from "The Voice," is another judge who kept in touch with contestants. He communicated promptly via email and reportedly was very polite and mannerly.
Even Levine's tenderness can't cushion the fall of rejection, however. One former contestant said that psychologists speak to you immediately after you get sent home to help you deal with the trauma.
The new season
Despite the emotional rollercoaster that is "The Voice," tons of people are expected to tune in on September 23 for the premiere of Season 17. Will you be one of them?
This season's judges will be Kelly Clarkson, John Legend, Gwen Stefani, and Blake Shelton. Host Carson Daly will also return. We can't wait to see them and the deserving contestants in action.
Please fill in your e-mail so we can share with you our top stories!