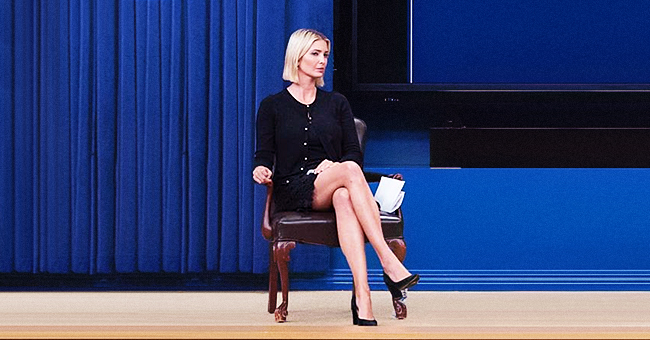 instagram.com/ivankatrump
President Trump's Daughter Ivanka Pairs New Bob Hairstyle with Black Look for White House AI Summit

Ivanka Trump only recently debuted her short blonde haircut, but reports have it there is a hidden meaning to it.
The first daughter is every bit the elite business lady in new snaps from her Instagram. Ivanka shared pictures of herself at a recently held business meeting just a few hours ago.
There are a total of two images, and although they are not a day old yet, they have quickly gained attention online.
"Great to be with +175 leaders from government, industry, and academia for the @WhiteHouse #AIinGovSummit!" Ivanka wrote to caption the beautiful post.
"We're proud to highlight the innovative efforts underway across Fed agencies to use #AI to improve government services on behalf of the American people and look forward to future transformative applications," the caption further reads.
So far, there are over 34,000 likes, as well as hundreds of comments. There are very high chances that this is because of Ivanka's distinguished appearance which dripped of elegance and grace.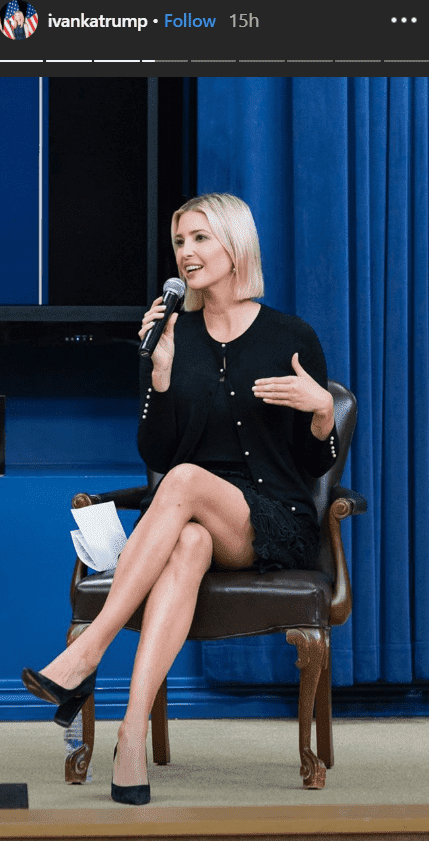 Ivanka Trump giving a talk at the White House AI summit | Photo: instagram.com/ivankatrump
Ivanka, who is formally known as an advisor to the president of the United States, flaunted her sense of style wearing an all-black ensemble. In one picture, she sat poised with her legs crossed, showing off legs that seemed to run for miles.
She paired the ensemble with matching platform heels and kept the accessories to a minimum wearing simple stud earrings. The most distinguishing feature of Ivanka's ensemble, however, is her new lob haircut.
The 30-year-old first debuted the short, side-parted bob at an airbase in Maryland on Monday, pairing it with a navy maxi dress belted at the waist. Pictures taken from the appearance were stunning and made great fodder for the media.
Now, reports have it that, much like the other Trump moves, Ivanka's new hair is a calculated one. New York City-based image consultant Amanda Sanders explained that it could be a part of an image overhaul for Ivanka.
"She wants to reestablish credibility because her father's campaign is coming up," Sanders tells Refinery29. "She's going to be heavily involved in it, and this hair makes her look more grounded and more mature and more professional. You take her a little more seriously."
Well, at least it is, admittedly, a right choice as it seems to go with the elegant style Ivanka is known to favor.
Please fill in your e-mail so we can share with you our top stories!