'Ghost's Demi Moore Reveals She Had Miscarriage While Dating Ashton Kutcher in 'inside out' Memoir
Demi Moore from "Ghost" opened up about her life in her memoir, "Inside Out." The actress describes her life from being a nobody to a Hollywood celebrity and everything in between. Including her miscarriage while dating Ashton Kutcher. 
The G.I. Jane star, Demi Moore, talked to "The New York Times" about her upcoming memoir, "Inside Out." The actress pained a vivid picture of her life from the time she was a child to her current status.
According to TNYT, the actress lost a baby girl on her sixth month of pregnancy with Ashton Kutcher and dived into a spiral of alcohol and substance abuse. She later patched herself up and is getting her life on track.
MOORE GOES THROUGH A MISCARRIAGE
Moore and Kutcher started dating in 2003 and tied the knot two years later in 2005. The 15-year gap the couple had between them caused some rubbernecking in the industry.
Despite the talks, Moore admitted that her relationship with Kutcher was a do-over of her life. She enjoyed being with him and got to experience what it was like being young with him.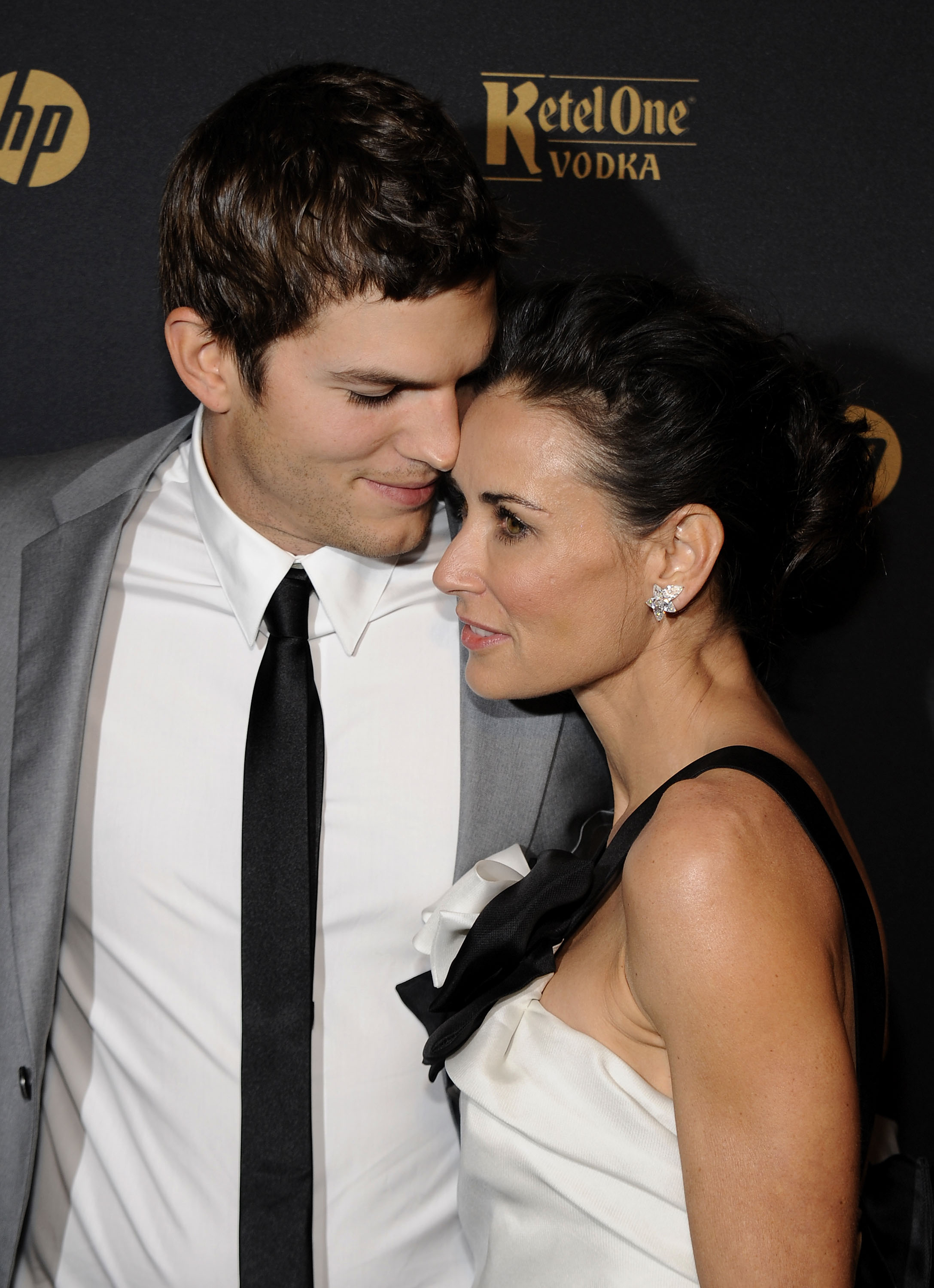 The couple was expecting a baby girl who was to be named Chaplin Ray but tragically lost her during her sixth month of pregnancy.
MOORE BLAMED HERSELF FOR THE LOSS
The actress went into a harsh self-blaming phase after she went through the miscarriage and started drinking again. Vicodin abuse added fuel to the fire and learning about Kutcher's infidelity was no good news.
The pair separated in 2011 and got a divorce two years later. Things got worse for the star as she suffered a seizure after smoking synthetic cannabis and inhaling nitrous oxide.
Her hedonistic behavior led to the alienation of her children, and all three of her daughters were shunning her. 
MOORE MAKES A COMEBACK
Stabbed by her own deeds, the star took matters into her own hands and enrolled in a rehabilitation program. She worked on trauma, codependency, and substance abuse.
She worked with a doctor specializing in integrative medicine to rectify her health problems. She started reconciling with her daughters and became serious about writing her memoir. 
The actress' memoir, "Inside Out" hits the market on September 24 with a story of fame, enjoyment, and emotional poverty.