Ex-Yankees Star A-Rod Reacts after 'Hustlers' Star Fiancée J-Lo Tells Hoda Kotb She Wants More Kids
Last week, singer Jennifer Lopez was interviewed by Hoda Kotb where she mentioned parenting with her fiancé. The musician also confessed to wanting children with Alex Rodriguez.
Jennifer Lopez, 50, opened up to Hoda Kotb, 55, during the host's SiriusXM "Today Show Radio" on Tuesday. The artist confessed to the host that she wanted to have more children with former athlete Alex Rodriguez, 44.
When Kotb asked Lopez if she'd like "more children" with her fiancé, the singer and actress simply said: "Yeah." The following day Kotb had a chance to interview Rodriguez on "Today with Hoda and Jenna."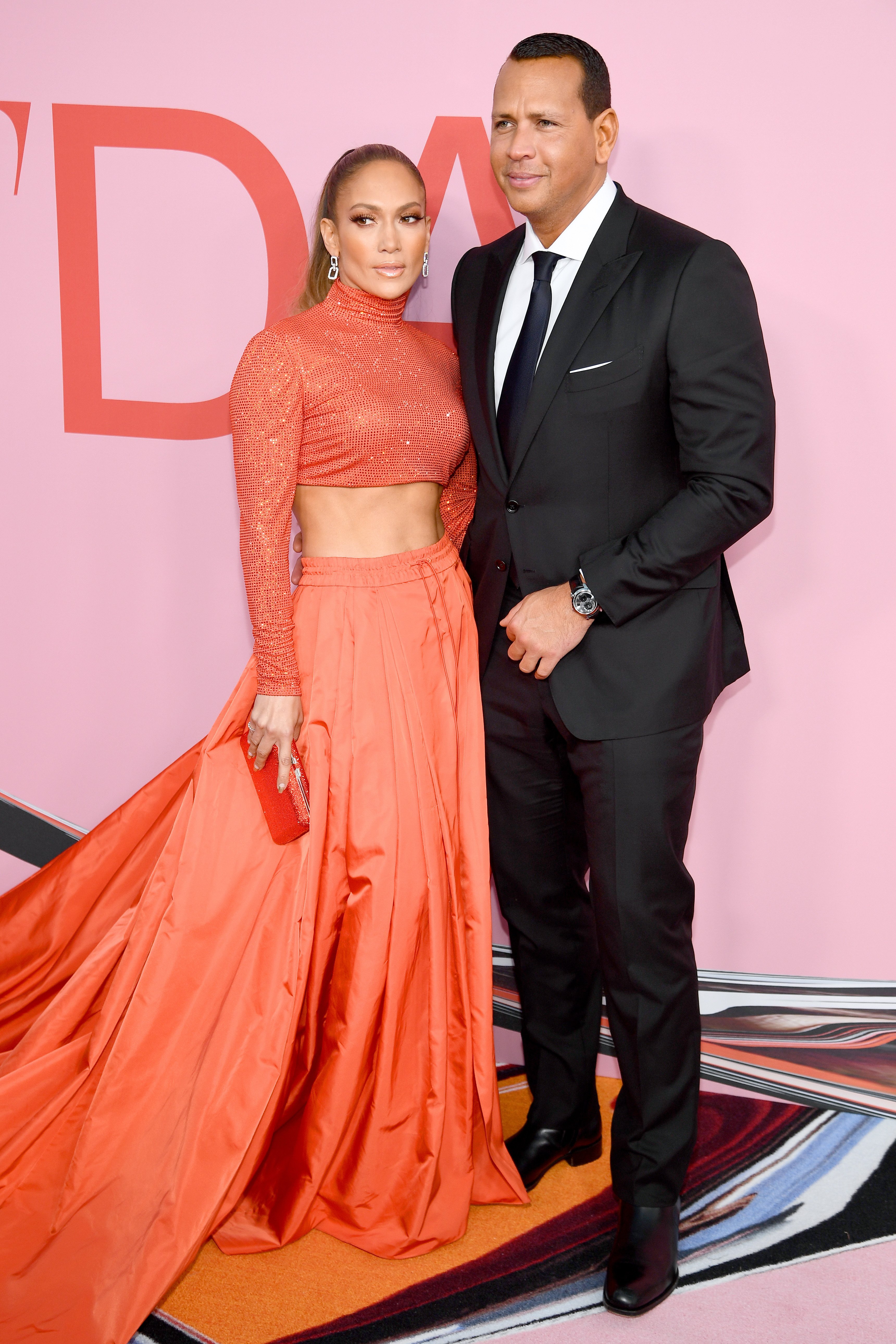 While co-hosting with Meredith Vieira, Kotb sprang the question on the former New York Yankees player asking him what he thought about his fiancée's wish. He appeared shocked, laughed and joked: "Interesting! That's a lot to unpack."
Rodriguez then considered why his fiancée would want more children and named Kotb as the reason. The host recently welcomed her second child, Hope Catherine, in April via adoption.
He added: "Hoda, I think honestly, you've inspired her." The former athlete and host of the Barstool Sports podcast, "The Corp" continued: "She sees how happy you are, and she may want to follow in your footsteps someday."
The former professional baseball player already has two daughters Natasha, 14, and Ella, 11, with ex-wife Cynthia Scurtis. The musician, in turn, also has two children: 11-year-old twins Emme and Max.
Lopez shares her children with ex-husband Marc Anthony. Rodriguez and his fiancée announced their engagement early in the year in March.
The couple has managed to blend their families well and has amazing relationships with each other's children. In December, they opened up about their joined families.
Will @JLo perform at the Super Bowl?! Does she want to have more kids w/ A-Rod?

Listen Monday to the full interview 1pm EST on The Hoda Show, but for now make it raiiiin💸💰💵💲💲💰
@SIRIUSXM @hodakotb @TODAYshow @HodaAndJenna pic.twitter.com/9jUHVnrGnL

— TODAY Show Radio 108 (@TodaySXM) September 10, 2019
In an interview with Lopez, the former athlete said: "Our kids have become best friends and that keeps us both grounded and appreciative." The singer added: "Kids are so beautiful and open to love and new friends."
She revealed how they managed to get their children to get along by "loving" and "accepting" each other's children leading them to embrace "each other right away."
.@JLo sat down with @hodakotb and talked about everything from handling "mom guilt" to what she hopes her kids learn from her relationship with @ARod. pic.twitter.com/OOBvLPbf3S

— TODAY (@TODAYshow) September 12, 2019
During her interview with Kotb, Lopez also opened up about struggling with parenting guilt. She stated: "It's real. And honestly, I just hate being away from them for a single moment."
The singer admitted that she was "lucky" to be able to "work a lot" but also have the freedom to refuse certain jobs in order to spend more time with her children.