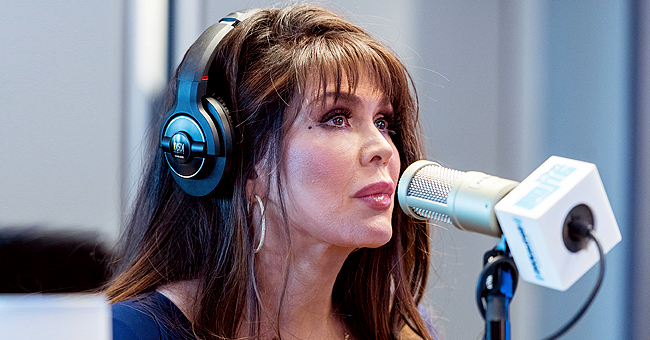 Getty Images
'Talk' Co-Host Marie Osmond Shares She Was Shamed for Working a Week after Son Michael's Funeral
Marie Osmond makes her debut on 'The Talk,' with a very candid confession about the backlash she faced when she returned to work after her son's funeral.
The 10th season of "The Talk" debuted Marie Osmond's first episode as the new co-host. She replaces Sara Gilbert, who announced that she will be quitting the talk show the end of season 9.
Gilbert explained that she was leaving to focus on her family and other producing and acting opportunities she wants to explore in the future.
Osmond's bubbly and candid personality has made her a perfect fit for the show. Never one to hold back in interviews, she has immediately opened up to audiences about her life experiences.
During her first episode, the women of "The Talk" discussed online shaming. Reflecting on her personal experience, Osmond details the backlash she faced when she decided to return to work a week after her son, Michael Blosil's funeral. Trying to contain her emotions she explains:
"When my son died, I chose to go to work a week after his funeral. And the people were so cruel, because of me choosing to show my children they had to keep living. [The things people said] hurt my children more than anything."
Osmond's co-hosts sympathized with her story and criticized the people who made negative comments about her decision to work. Her colleagues agreed that grief is a personal matter and there is no specific time to determine when a person can resume their normal life.
On February 26, 2010. Osmond who was performing with her brother Donny Osmond at the Flamingo Las Vegas, when she received the news of Michael's death.
Reflecting on her last conversation with her son, he shares with her that he feels alone and depressed, because he felt that he had no friends, she recalls telling him:
"Mike, I'm gonna be there Monday and it's gonna be OK." Looking back at their conversation she admits, "but depression doesn't wait 'til Monday."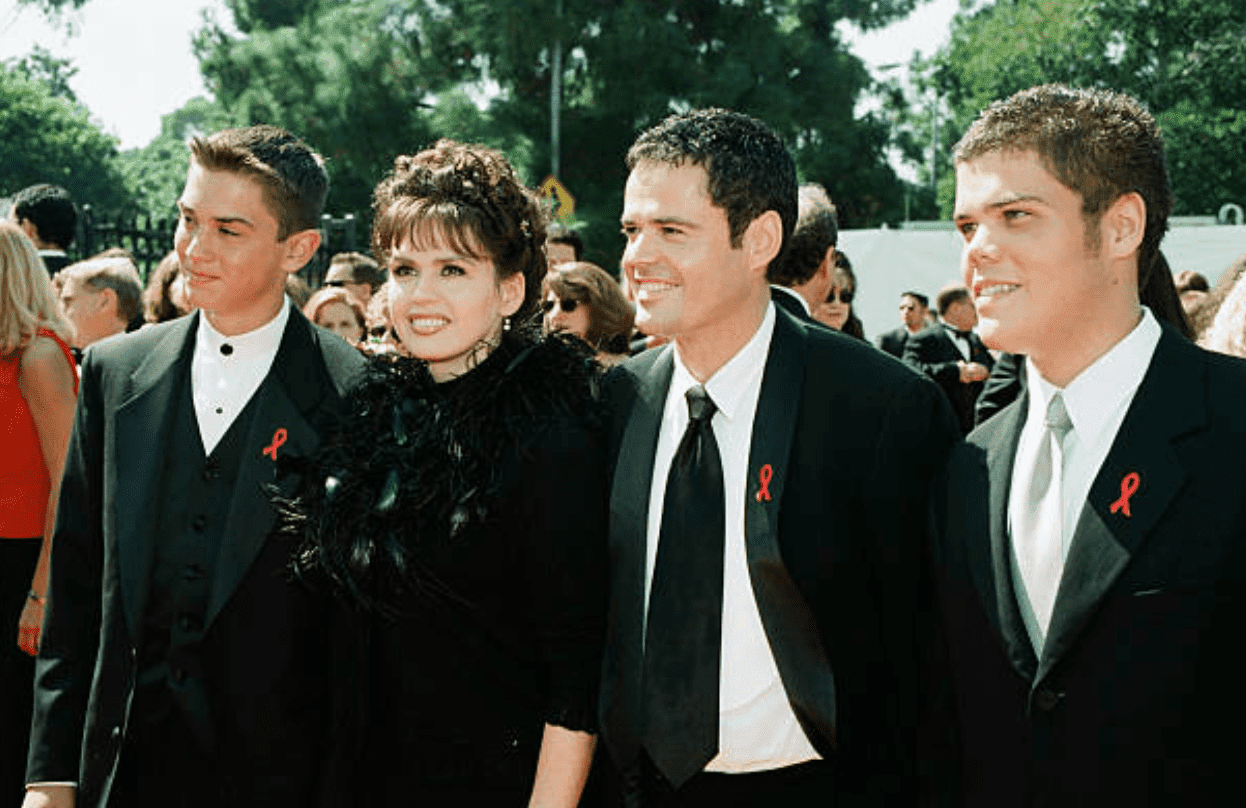 Michael Blosil, Marie Osmond, Donny Osmond, Brandon Osmond arrive at the 50th Emmy Awards on September 13, 1998, in Los Angeles | Source: Getty Images
Michael was a student at The Fashion Institute of Design and Merchandising. It is reported, he had jumped off the eight-floor balcony of his Los Angeles apartment.
Michael, who had dealt with substance abuse and depression left behind a suicide note explaining that he had been suffering from depression all his life.
Osmond and her husband, Steve Craig remarried after being divorced several years. The couple have raised eight children together; Michael was one of five children Osmond had adopted.
Please fill in your e-mail so we can share with you our top stories!