Poison Lead Singer Bret Michaels' Daughter Raine Is All Grown up and Looks Stunning
Bret Michael's daughter Raine is turning heads with her gorgeous looks.
The young model, whom the Poison lead singer shares with wife Kristi Gibson, has been wowing fans with her stunning looks on her Instagram.
"It's been really cool just getting to meet a lot of people through what he's done."
Raine is a certified Instagram star, with more than 100,000 followers as of September 2019.
Raine was only a 10-year-old child when she was featured along with his father, mother and younger sister Jorja Bleu in the reality series "Bret Michaels: Life As I Know It."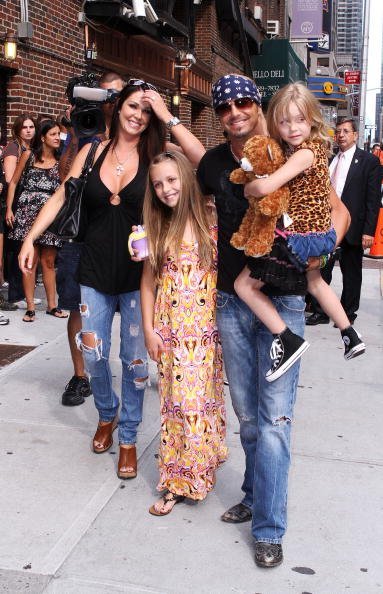 A NORMAL CHILDHOOD
She earlier opened up about her childhood amidst her father's massive fame.
"Honestly, it was so normal," she said. "I didn't think anything of it really. I thought going to a concert and meeting Lynyrd Skynyrd was normal."
"He's a regular dad," she said of her father. "We go to the beach, play football in the front yard — we just do regular things. It's been really cool just getting to meet a lot of people through what he's done."
ACHIEVING HER DREAM
Raine is now making her own mark, not in the field of rock music, but in the fashion world.
At 16, she signed with L.A. Models. Later, she showed off swimsuits for Sports Illustrated on the runway.
It was a dream come true for the budding model, who competed against 25,000 other aspiring girls who dreamed of becoming a model for Sports Illustrated.
"Being a part of the SI Swim family would be a DREAM come true!!" she captioned a post in which she shared her audition tape for Sports Illustrated.
Last year, Raine's famous father had his fans worry over his health troubles after he made several hospital visits in just three weeks.
At age six, doctors diagnosed the rock star with Type 1 diabetes. Since then, he's endured the well-known symptoms like itchy skin, extreme thirst, and fatigue. But he has managed to keep himself fit despite his condition.