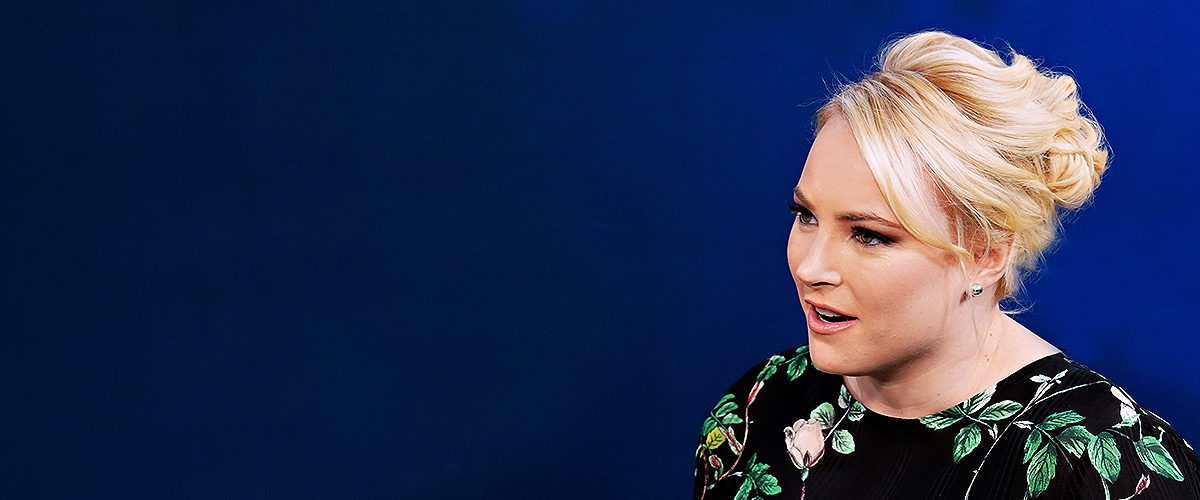 Getty Images
Here Are All the Times Meghan Mccain Spoke out against Her Fat-Shamers

Meghan McCain is not just outspoken when it comes to politics, she's also an advocate for self-acceptance and has never backed away from those who fat-shamed her.
"The View" co-host Meghan Meghan has had to face more criticism about her looks than all of her colleagues on the talk show. Meghan, 34, has a bit more to love in terms of her appearance.
Meghan's confidence started early
Just for that, she's been on the receiving end of insults from strangers, politicians, and well-known personalities. Meghan never hesitated to hit back when she felt compelled.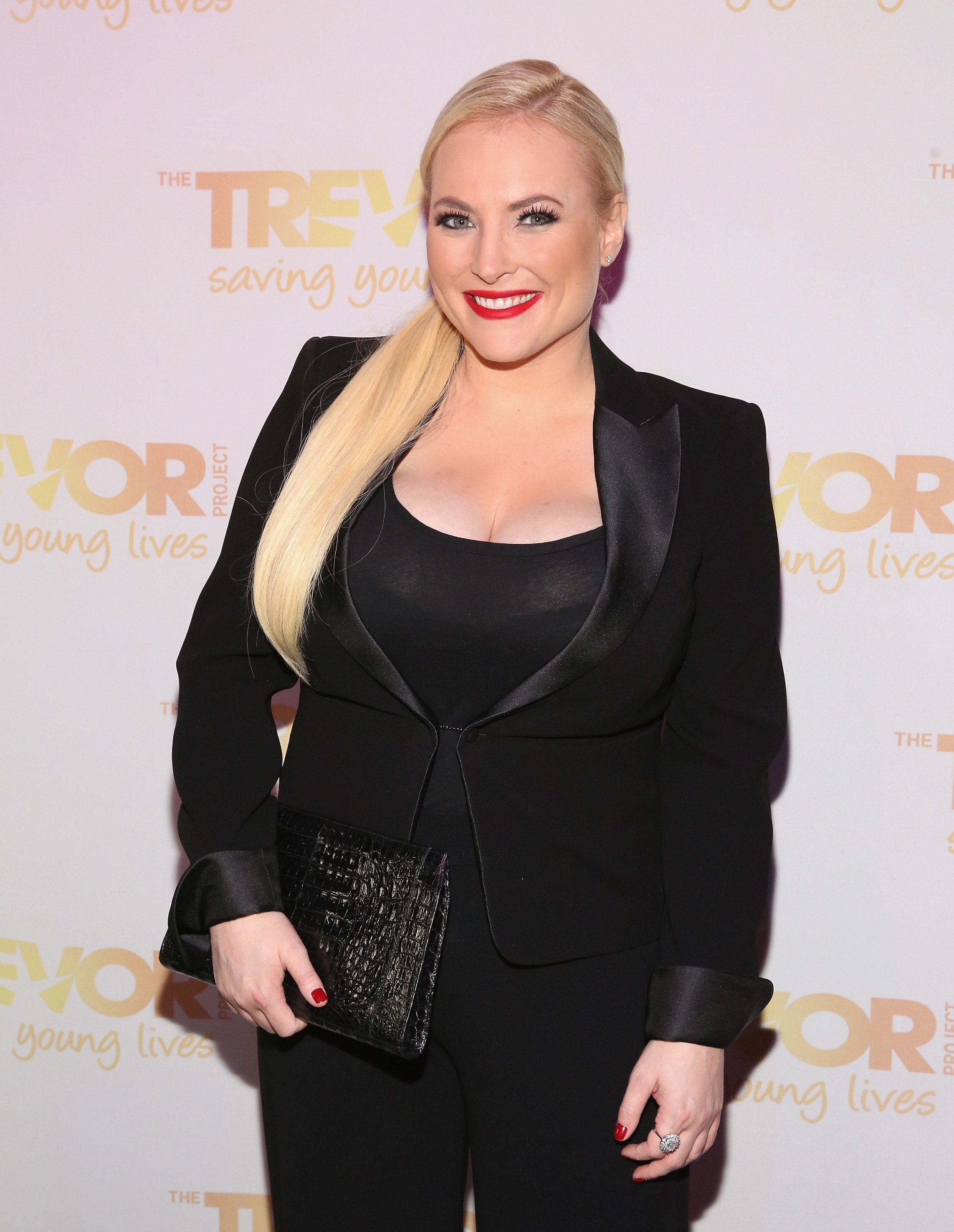 Meghan McCain attends the Trevor Project NextGen Fall Fete in New York City on November 13, 2015 | Photo: Getty Images
The proud daughter of deceased politician John McCain was raised with a healthy attitude about her weight. At 23, she told Glamour magazine she just doesn't care what others think about her figure.
A bold letter to Glenn Beck
In 2011, political commentator Glenn Beck lashed out at Meghan for giving the illusion of being nude when she filmed a PSA for skin-cancer awareness.
In a sickening tirade on his show, Beck said he wanted to puke at the thought of seeing Meghan naked and suggested that a burqa was the only wardrobe that would suit her.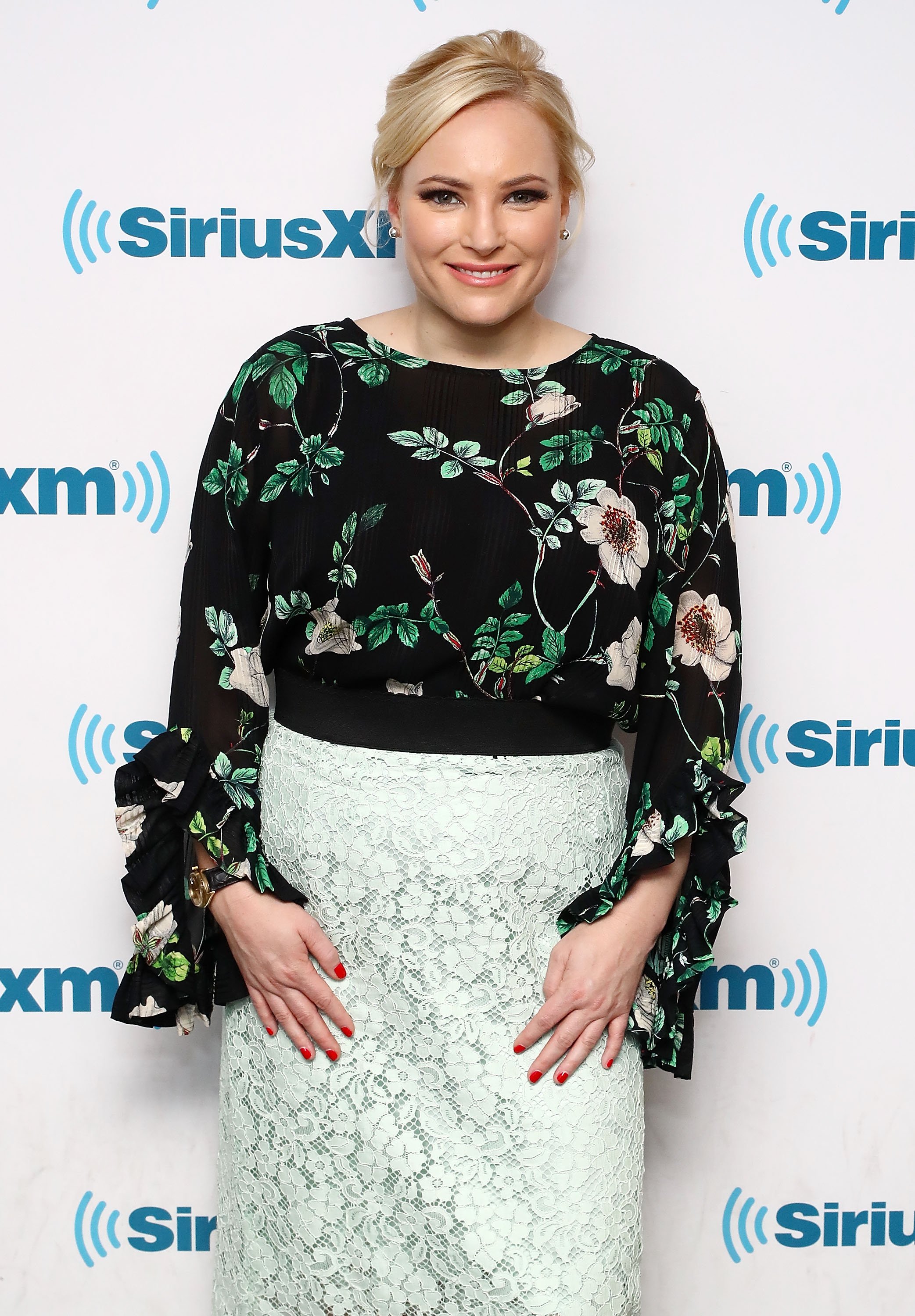 Meghan McCain visits SiriusXM Studios in New York City on February 5, 2018 | Photo: Getty Images
In response, Meghan wrote a letter in which she again brought awareness to skin cancer as well as made clever remarks to Beck's insults. She recommended he see a doctor if he was puking for ten minutes.
Questioning his legacy
She also took a jab at Beck for losing his job on Fox News before adding:
"There really is no need to make something like my participation in a skin-cancer PSA into a sexist rant about my weight and physical appearance."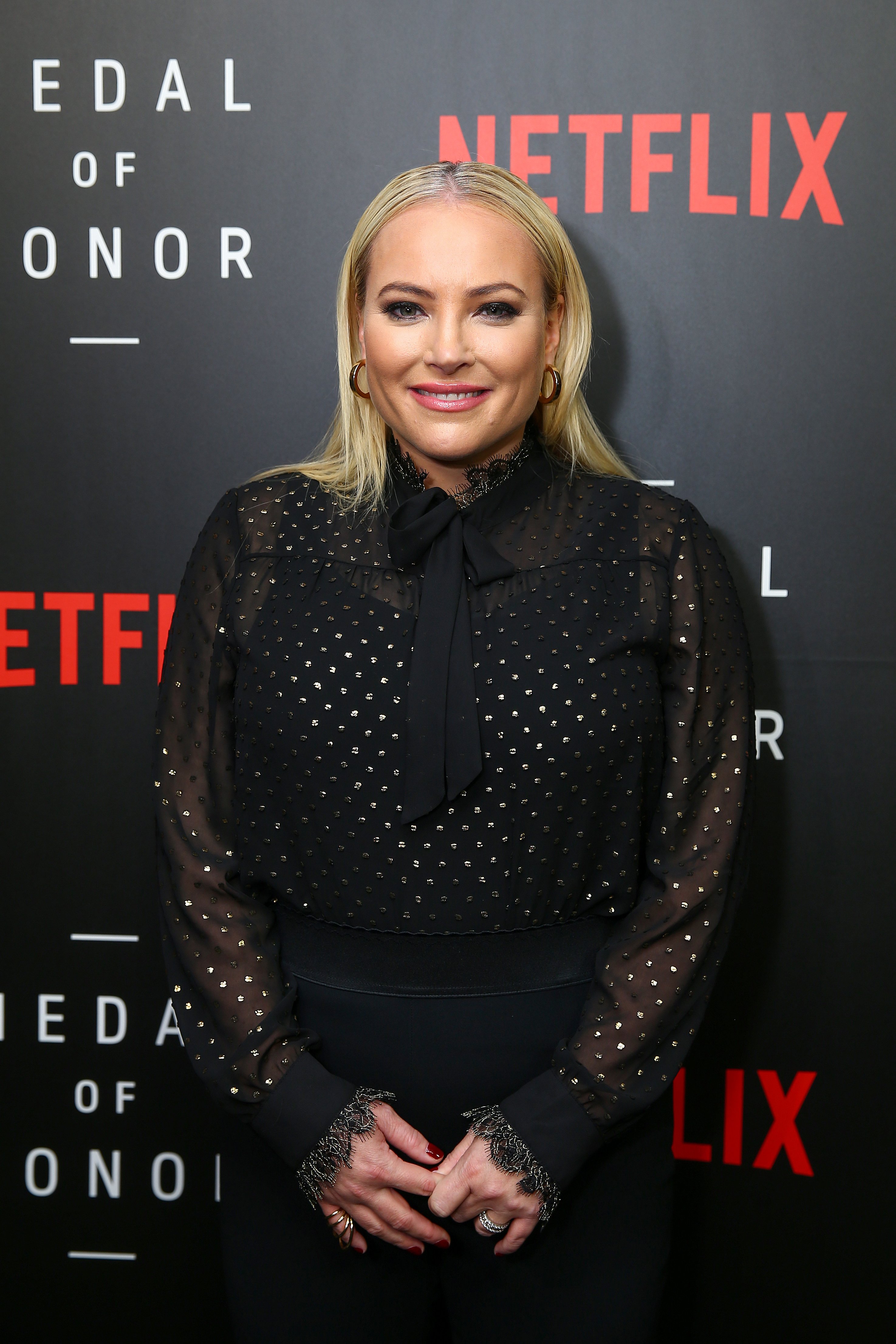 Meghan McCain attends the Netflix "Medal of Honor" screening and panel discussion in Washington on November 13, 2018 | Photo: Getty Images
Lastly, Meghan reminded Beck that he has two daughters who both have to deal with the "sexist, body-obsessed media environment" and inquired him about the legacy he would be leaving behind.
Laura Ingraham was out of place
Two years prior, another political journalist had already attacked Meghan about her weight. That time, it was a woman named Laura Ingraham.
Ingraham, whom McCain didn't even know, is a conservative like "The View" host. In a comment about Meghan, she compared the television personality to a plus-size model. Meghan was appalled.
She said:
"It's terrible. It infuriates me. I'm a political writer on a blog and all of a sudden I'm too fat to write? There's no place for weight criticism of women in 2009."
Meghan's second response
In 2019, Meghan recalled the incident and her comment was a bit more "Mean Girls." "Laura Ingraham said I was too plus-sized to have a career. Shout out, Laura: I'm on 'The View' — and you're not," Meghan touted.
Meghan then appealed to people to have a bit more compassion to those who are struggling with their weight like she is. She pointed to poverty and a lack of health care access to the level of obesity in the nation.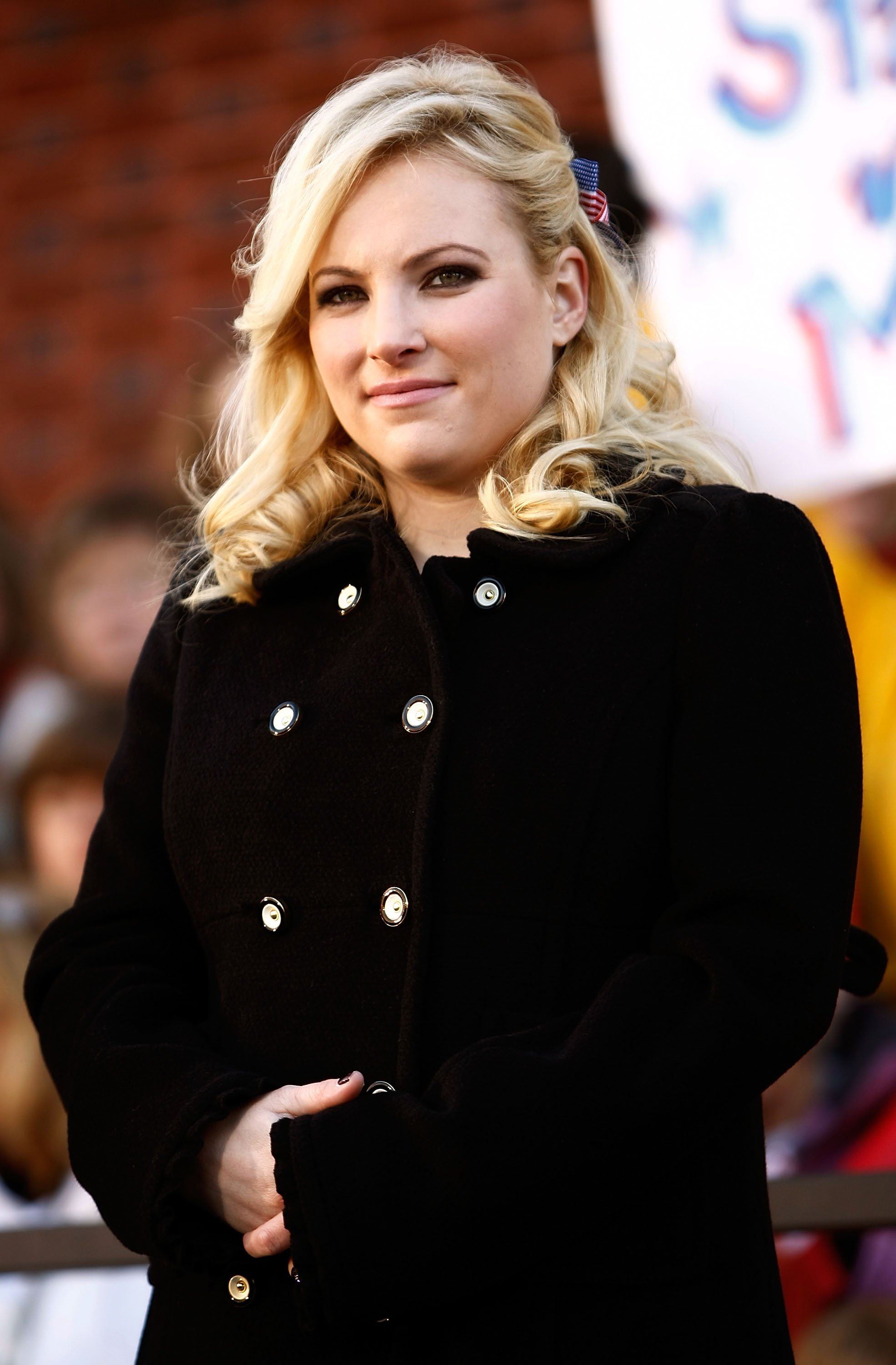 Meghan McCain attends a campaign rally at Defiance Junior High School in Ohio on October 30, 2008 | Photo: Getty Images
Megyn Kelly encourages fat-shaming
Meghan even checked her friend Megyn Kelly when the former Fox News host shared her own life example about how fat-shaming worked for her and insisted that some women like it.
Kelly's comments reportedly went like this:
"Some of us want to be shamed! When I was in law school, I was gaining weight. I said to my stepfather, 'If you see me going into that kitchen one more time, you say, 'Where you going, fat [butt]?' And it works!"
Meghan's rebuttal was that it's never acceptable to fat shame in any way. Rather, we should celebrate all shapes and sizes in a healthy manner. She also referenced the repercussions of fat-shaming for her.
Meghan's therapy visit
Although she's come a long way, Meghan admittedly received therapy for the mental effects s of the public's criticism of her weight.
When she spoke about it back in 2012, though, she was already equipped with the mental strength to combat the negativity. She said she didn't need the haters to understand her as she had enough fans already.
She really doesn't care
Meghan has a lot going for her. So it's no surprise that she holds nothing back about something she's long overcome. Earlier this year she said, "I get called Miss Piggy all the time, it doesn't bother me. I don't care."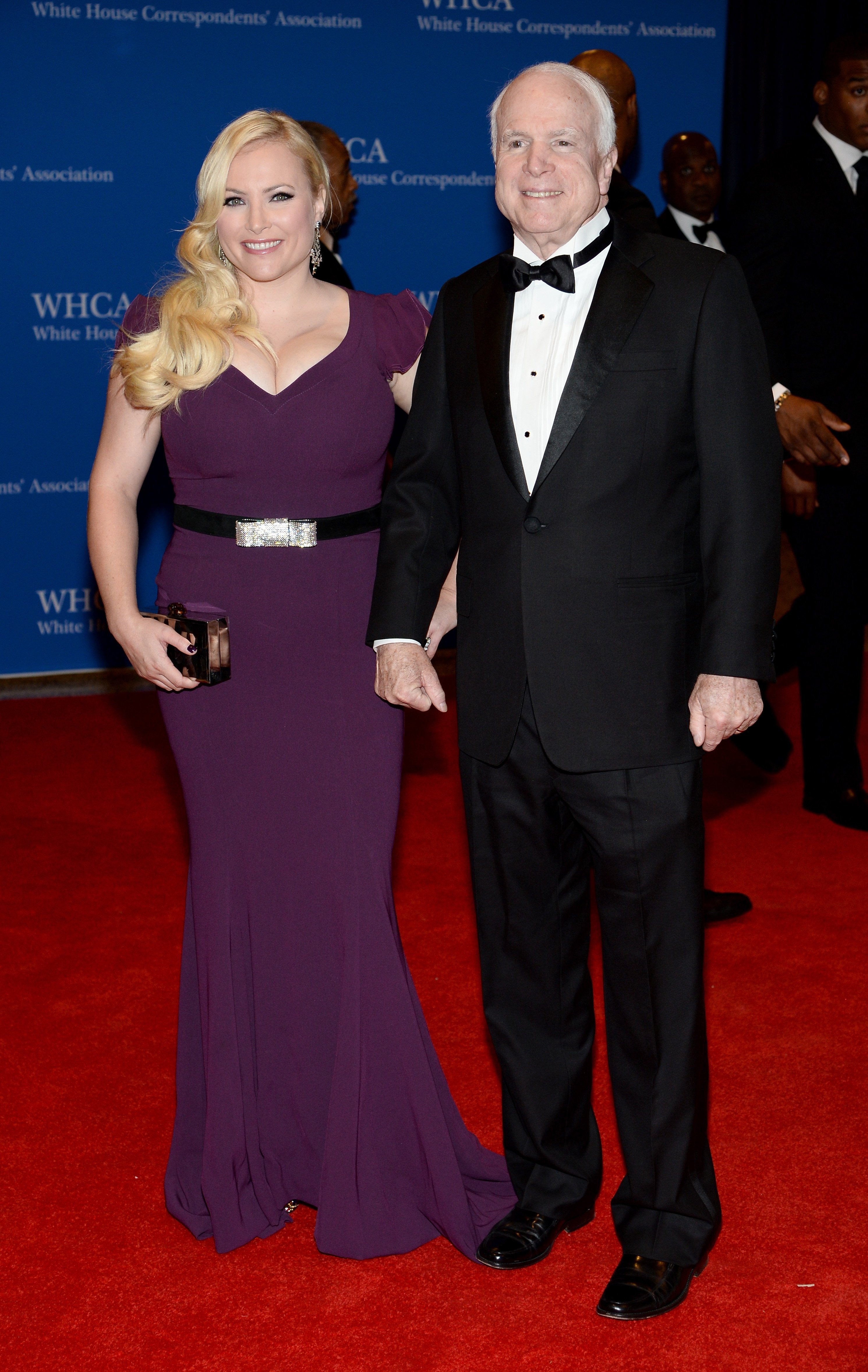 Meghan McCain and the late Senator John McCain attend the 100th Annual White House Correspondents' Dinner in Washington on May 3, 2014 | Photo: Getty Images
She also noted: "I wish we would just stop reducing women to their bodies in general. I'm so sick of it. I'm really comfortable with my body." The married woman is keenly aware that her weight is not a hindrance.
Motivating young girls
In another episode of "The View," she looked straight into the camera and reminded young girls:
"To be TV and [do] what you wanna do here, I've never had to lose a pound, I've got a hot husband, I've got a cool job, I've never lost weight for anything.
She switched up a well-known phrase to finish: "It doesn't matter what size you are, it matters what's in your brain." While many might disagree with her politics, Meghan takes the right angle on this topic.
Please fill in your e-mail so we can share with you our top stories!