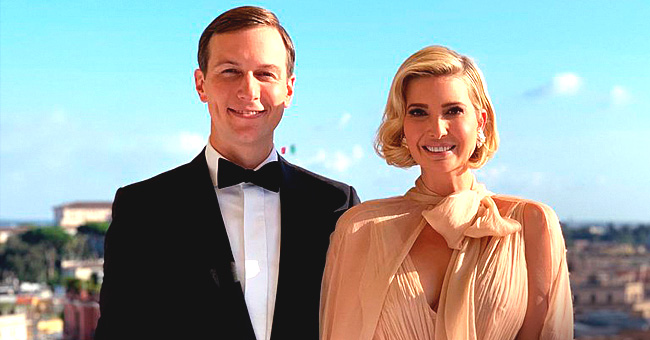 twitter.com/IvankaTrump
Ivanka Trump and Husband Jared Kushner Receive Backlash after Sharing Pic from Misha Nonoo's Rome Wedding
Ivanka Trump and her husband, Jared Kushner, are under fire after the former shared a picture of them from Misha Nonoo's Rome Wedding. Netizens have different opinions about the picture, and they are rather "unsavory."
Ivanka, who serves as the senior advisor to President Trump, took to Twitter to share a picture of herself and Kushner a few days ago.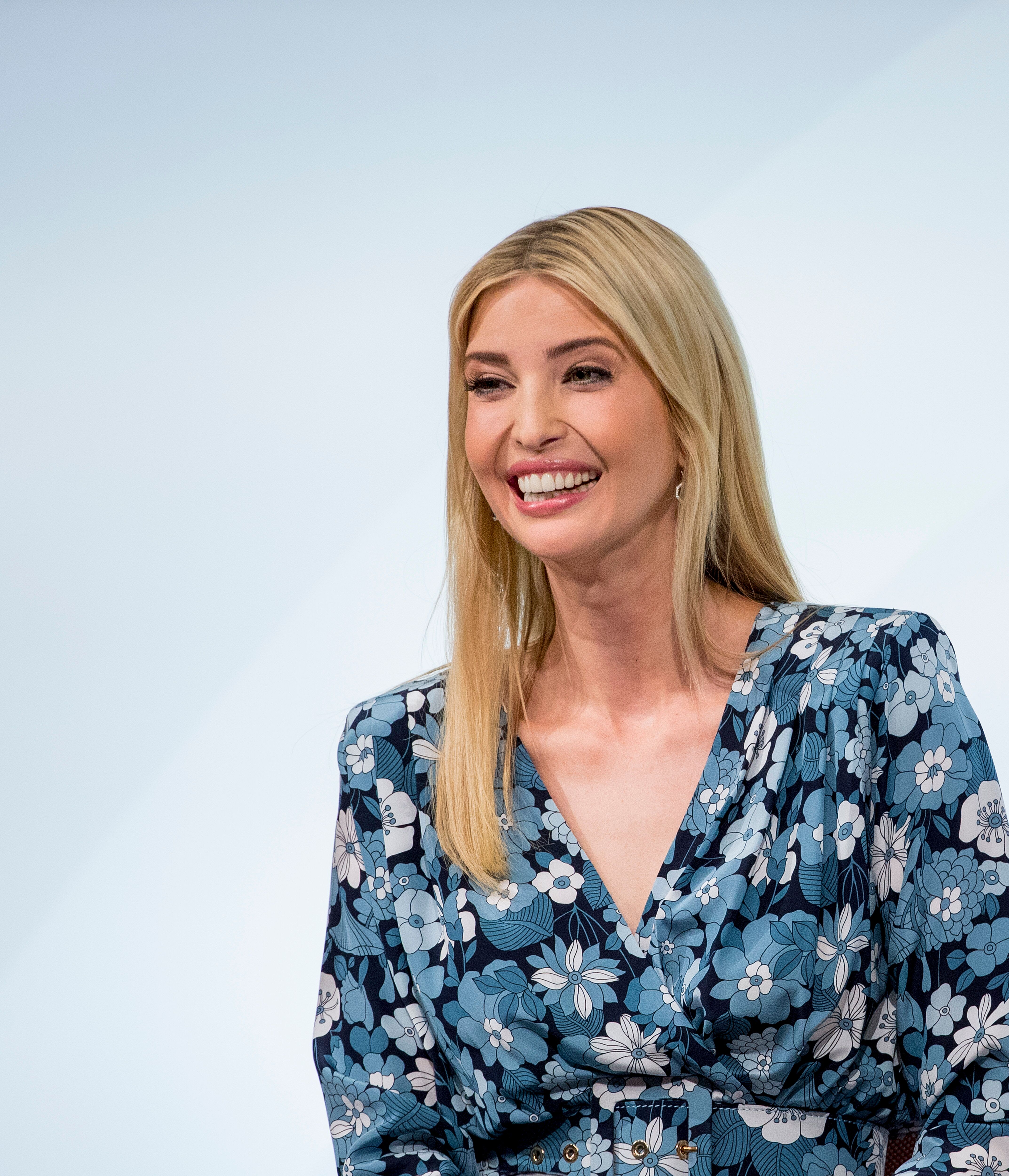 First Daughter and Advisor to the US President, Ivanka Trump, attends the W20 conference on April 25, 2017 in Berlin, Germany | Photo: Getty Images
Unfortunately, the image has roused netizens with many pointing out the cold and somewhat emotionless stance between the couple as they posed for the shot.
"When in Rome…," the gorgeous politician and mother of three wrote to caption the scenic snap alongside a smiling face with hearts emoji.
The picture looks rather harmless and is like any other sweet memento a couple would take to keep the memories of a romantic getaway together.
Ivanka wore a nude dress elaborately designed to fit the Romanian theme while Kushner wore a black suit, white shirt and a black bow tie to match. The formal outfit is reported to be the couple's choice of outfits for the acclaimed designer, Misha Nonoo's wedding to oil magnate Mikey Hess in Rome.
At first glance, the picture is the typical classy celebrity photo, but a significant number of netizens don't think so. Trust Twitter users to, especially, get nit-picky about everything "Ivanka."
Soon after she shared the picture, netizens on the social platform, who are already known for their brute took to the comments section to bash the pair.
Not only did they find the picture "disturbingly" cold and distant for a couple, but they also labeled Ivanka's dress a big NO.
One such user, @Manda_like_wine, finished Ivanka's caption writing:
"...stand like a deactivated robot?"
While another, @#ViveLaRésistance aimed criticism at Ivanka's stylist:
"This was one of the many times in the past 3 years that I'm again convinced her stylist hates her because with all the money in the world she still comes off looking like a cheap extra on Dynasty."
There are many other critiquing comments for the famous couple with only a very few netizens reportedly sharing words of praise. The picture is, however, just one out of the many Ivanka has shared, and thankfully, the others seem much more well-received.
Please fill in your e-mail so we can share with you our top stories!