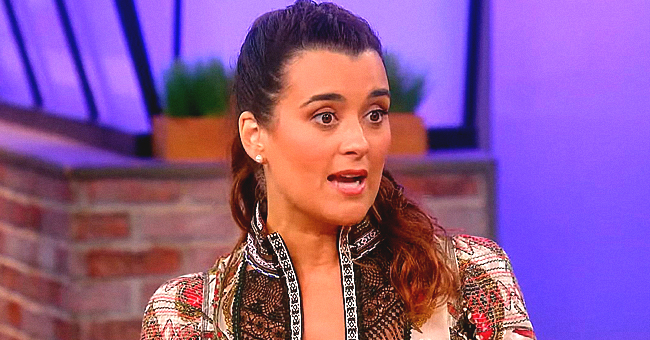 Youtube.com/Rachael Ray Show
NCIS Star Cote De Pablo Talks Sudden Exit and Return to the Series on the 'Rachel Ray Show'
'NCIS' is bringing back a character from the dead, for season 17. Speaking with Rachael Ray, 'NCIS' star, Cote de Pablo shares details about her return to the show.
Cote de Pablo, is reprising her role as Ziva David on the hit crime drama, "NCIS." Ziva was killed off by show's writers in season 11.
Getting to straight to the question on everyone's mind, Rachel Ray asks De Pablo how the show has managed to revive her character. Considering the fact that she had been blown up, De Pablo jokes:
"I used to always say it's funny when somebody said, 'By the way, they killed you!' and I said 'No body, no crime!"
Her return was hinted when she featured at the end of season 16. During the finale, she appeared to Agent Gibbs, played by Mark Harmon, who was in the middle of investigating a pharmaceutical crime. In an ominous warning she says to him:
"Hello Gibbs. No time for pleasantries. You're in danger,"
Prior to her appearance on the season finale, De Pablo had last starred on NCIS in 2013. She admits that her decision to comeback on the show, after 5 years has relied a lot on the writers ensuring that the development of Ziva's character builds on the years she was gone, she explains:
"I thought coming back would be fantastic, and I thought, you know, if you're going to bring me back, just make sure that you understand that the character;s been gone for five years, and that obviously, whatever she's been doing these five years are crucial, meaning."
"There's a couple of cast members that have [left], but it's part of the dynamic of a very long running show. People come, people go, and then new people come in. I have to say, the new people are great," she reveals how she feels coming back to new cast members.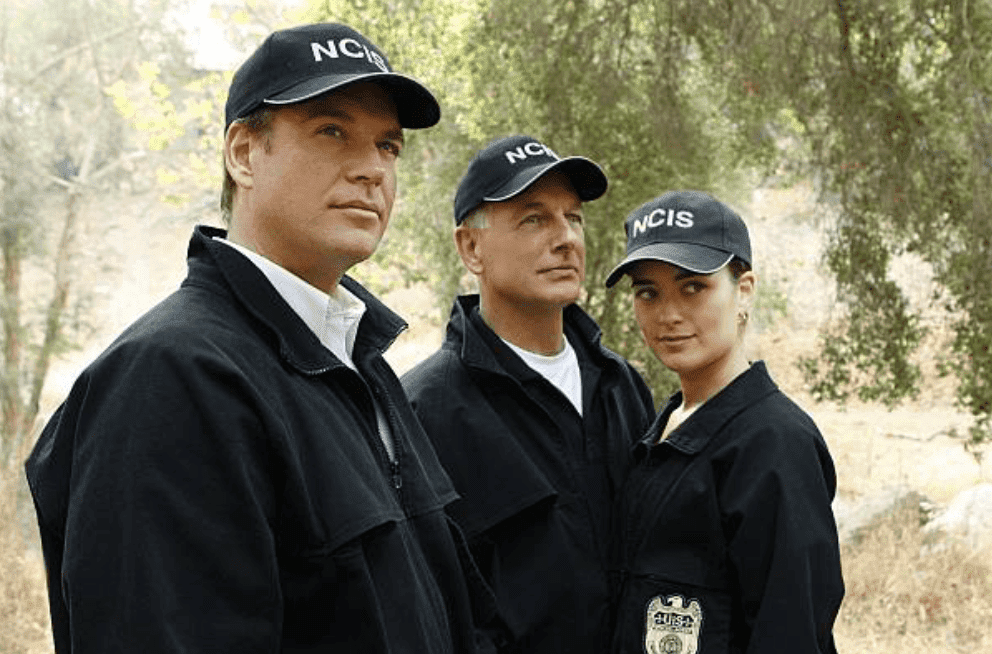 Michael Weatherly, Mark Harmon and Cote de Pablo film an scene outdoors on the set of NCIS, on September 28, 2009, Los Angeles | Getty Images
De Pablo adds, the show went to great lengths to ensure her appearance was kept under the radar. Detailing that nondisclosure forms were signed and complex processes went on behind the scenes to make her surprise appearance possible, she reveals:
"They closed the set…They brought me in and literally it was like an undercover mission. I had the executive producer going 'You're about to come in. Duck.' So I was in the backseat of a car, taking it all super serious…and I'm like 'I'm ducking! I'm ducking!"
In is reported, De Pablo joined NCIS during season 3 and left during season 11. She admits that she left because the show was not portraying Zavi in a way that she felt they were doing justice to her character. It has been confirmed that she will appear on four episodes in Season 17.
Please fill in your e-mail so we can share with you our top stories!