Tough Times of Jada-Pinkett Smith: From Tough Childhood to Serious Marital Struggles
The actress recently celebrated the fifties of her husband Will Smith with whom she has more than two decades of marriage. His life has not been as perfect as he has shown so far.
One of Hollywood's most famous couples is the one formed by Jada Pinkett-Smith and Will Smith. For all the years they have together they have raised the reputation of being a solid marriage that has raised three children (two of their own and one from Will's previous marriage).
However, during the broadcasts of her "Red Table" program, Jada has been very honest about some dark moments of her life, including her marital problems, maternity challenges, dependencies, and previous relationships.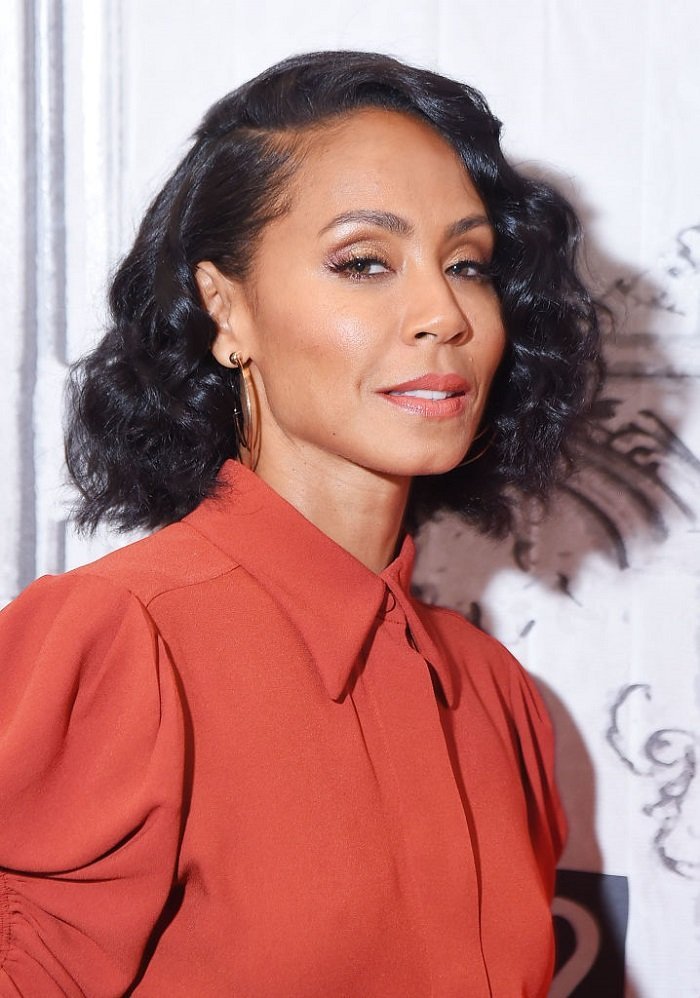 HARD CHILDHOOD
Adrienne Banfield Norris is Jada's mother, and she has been sober since the 1990s. However, during Jada's childhood, she used to be addicted to heroin, something that deeply impacted her daughter. Jada was not aware that her mother was an addict until her teens when she realized that her behavior was anything but normal.
Nowadays, the mother and daughter have a very close relationship. Jada has shared in her social media and through interviews how important it has been for her to get help from her mother in raising her children, stating that without her she could not have achieved it.
ROMANCE OR FRIENDSHIP?
During all these years since the tragic death of Tupac Shakur, much has been speculated about the true nature of his relationship with Jada Pickett Smith. It is one of the intrigues of the show, however, Jada has recently broken the silence on this subject.
Forgive me... my relationship to Pac is too precious to me for the scenes in All Eyez On Me to stand as truth.

— Jada Pinkett Smith (@jadapsmith) June 16, 2017
Jada and Pac met in high school and although he was not the person who could attract Jada, they were soon together all the time. And although people do not stop talking about their alleged relationship Jada has commented that they were only BFFs.
Jada has been described as an addict who has several addictions and must always be watching to avoid becoming obsessed with things.
She has commented that at some point in her life she thought she had problems with some kind of addiction to sex, explaining that it is not about having a lot of sex but about knowing why you have so much sex. There is a problem.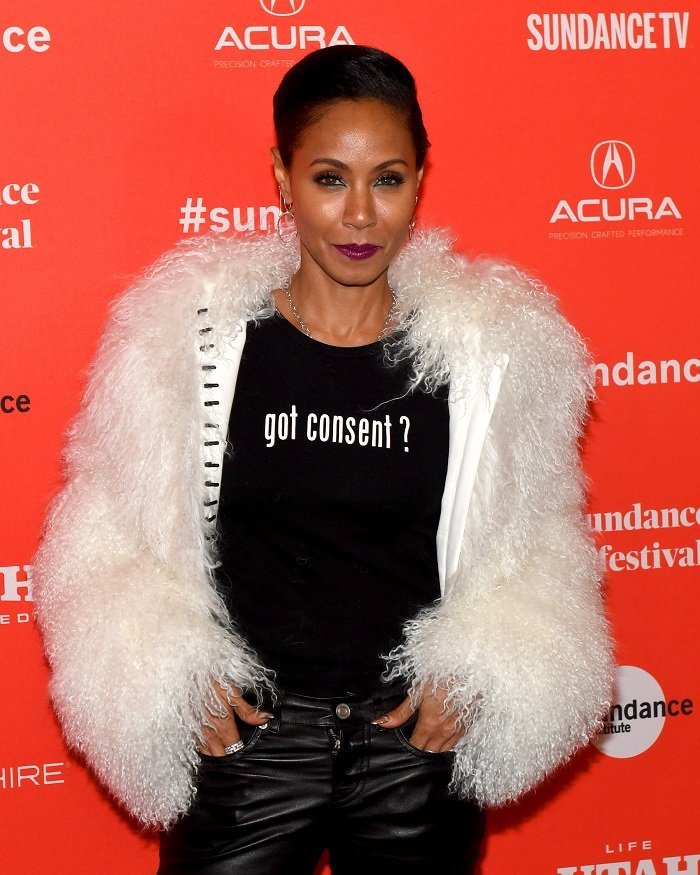 Years later she realized that success was not the solution to the emptiness she had, it would not take away the emotional pain that was chasing her.
IT IS NOT A FAIRY TALE
During her way to the altar with Will, Jada was full of emotions but not precisely happiness. In interviews, she has been very open in sharing her difficulties with the traditional concept of marriage and how difficult it was for her to decide to marry Will.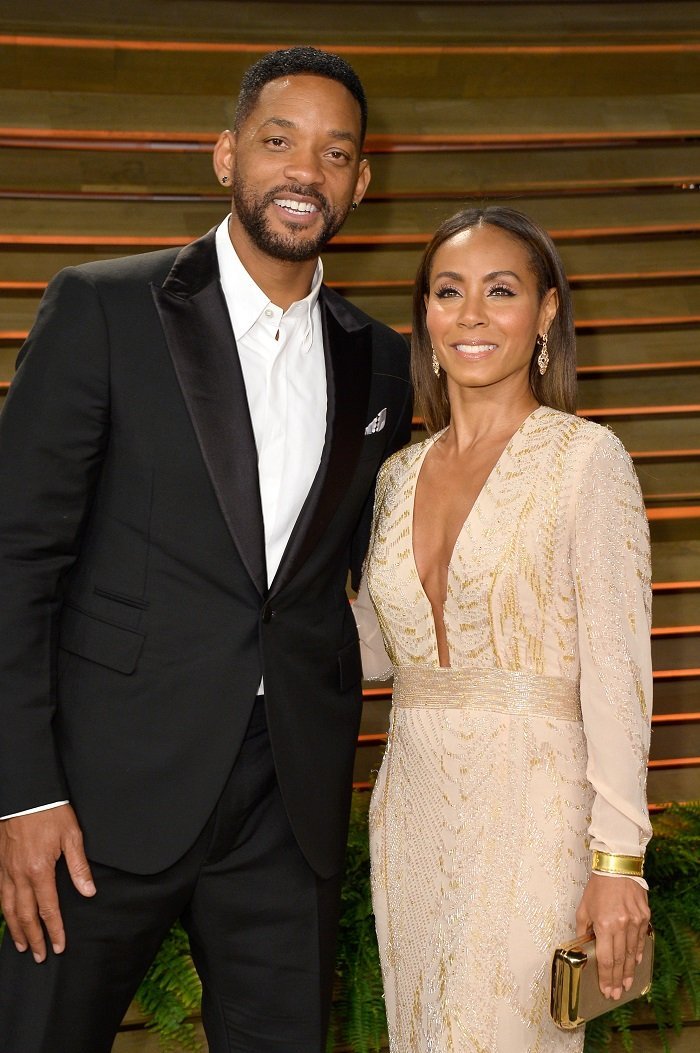 Jada was three months pregnant with her first child Jade and therefore felt pressured to marry. Down the corridor of the church, she was only crying, thinking that was not what she had thought or what she wanted for her life.
TROUBLES IN PARADISE
Will and Jada have spoken frankly about the marital problems they have experienced over the years. Jada shared that she came to feel that she was living a marriage that looked beautiful from the outside, but that that was not authentic.
Will for his part has also commented that his desire to show his marriage surrounded by beautiful things, was more focused on him and his needs than those of his wife. Because of problems between his parents when Will grew up, it was vital for him to show how good his marriage was. Meanwhile, Jada felt confused and ungrateful as if everything were a perfect painting.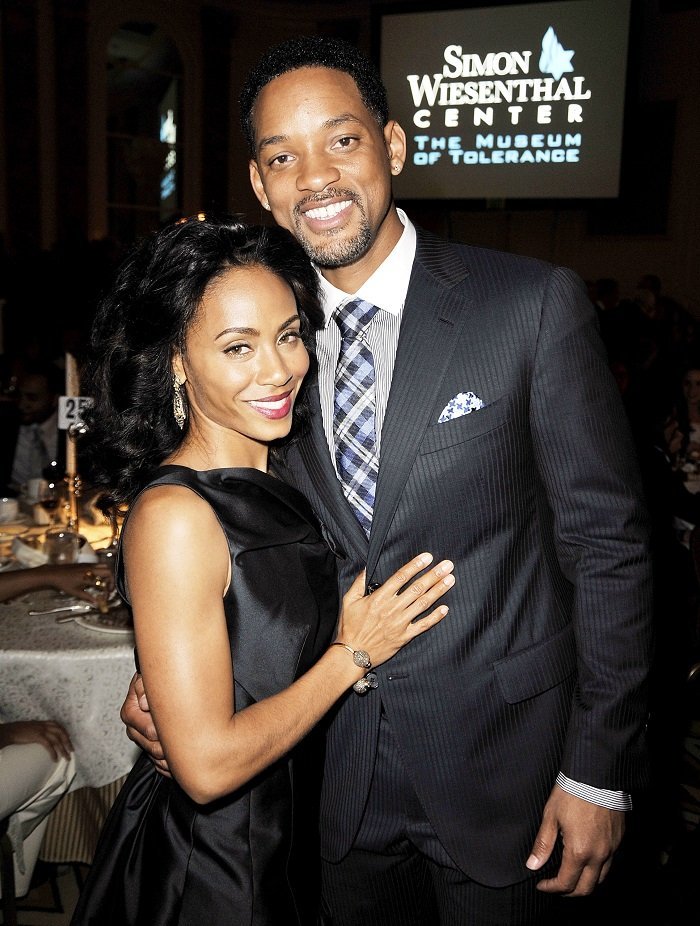 The marriage broke up but they never talked about divorce. They reconciled to the extent that Jada could learn to feel happy for herself and Will managed to stop his ego from getting in the way of connecting with his wife. Will and Jada prefer to call themselves life partners, rather than being married.
MOTHER OF THREE
Willard Carroll "Trey" Smith III was born in 1992 when Will was married to Sheree Zampino, before marrying Jada. Will has commented that he had trouble interacting with Trey during the years that followed his divorce but now they get along. Trey is a music producer and is not attracted to acting like his two younger brothers.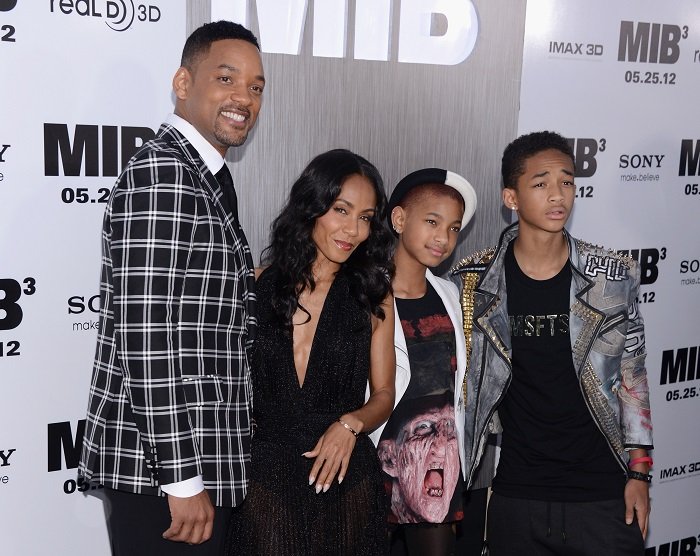 Jaden Christopher Syre Smith is Jada's first child born in 1998. Jaden began his acting career at the hands of his father in the films "The Pursuit of Happyness" and "After Earth." Lately, he has become a composer and has dedicated himself to his singing career.
Willow Camille Reign Smith was born in October 2000 and is the only daughter of Jada and Will. She also began her acting career alongside her father in the movie "I Am Legend."
At the age of ten, Willow became famous for the success of her song "Whip My Hair" that made her an idol for teens and achieved the number 11 on Billboard Hot 100, but she has now been focused on music with three musical productions.
CAREER
Will and Jada have done a great job in the last two decades, despite many professional failures. So, we trust they will continue to work until the day they decide to retire. As for Jada, she might consider staying on the small screen.
Finding the right role with the show could put Jada in the spotlight consistently. And if the television does not work Jada can attract a crowd on the big screen. "Girls Trip" won over $ 115 million at the box office, and something like that will surely guarantee an offer that will keep Jada in the game.