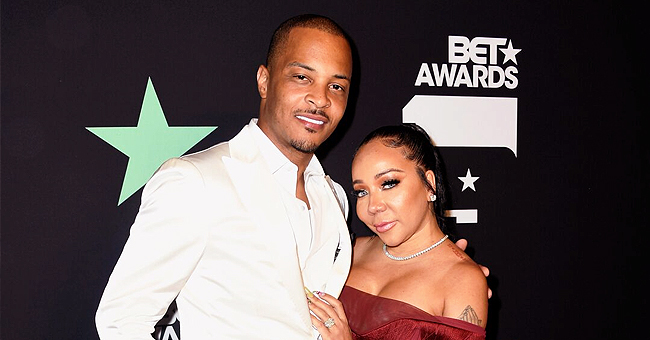 Getty images
Xscap3 Singer Tiny Pays Tribute to Rapper TI on His Birthday and Shares Photos of the Couple
Tip "T.I." Harris turns 39, and his wife pays tribute to the love of her life.
On September 25, 2019, rapper and activist T.I. Harris turned 39, and his wife Tameka "Tiny" Harris paid tribute to her man with a series of never-seen-before photos.
Tiny celebrated not just T.I.'s birthday but their love story with a special post on Instagram.
T.I.'s favorite birthday surprise was having his adorable baby girl Heiress Diana Harris, 3, singing "Happy Birthday" to him.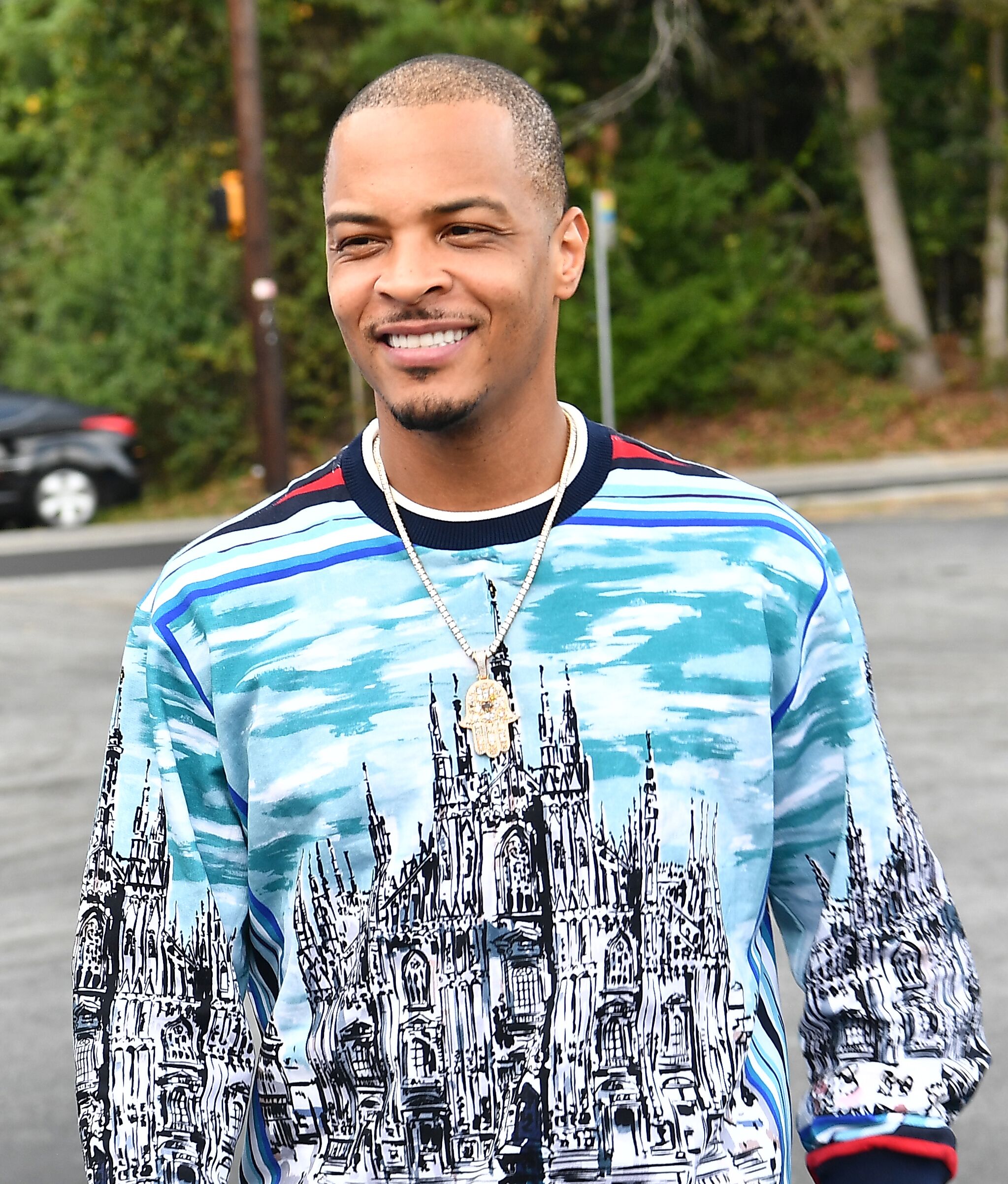 Rapper and reality star Tip "T.I." Harris/ Source: Getty Images
CELEBRATING LIFE AND LOVE
Tiny's gallery begins with a photo of the couple kissing passionately at what seems to be a sports event, oblivious to the crowds.
The photos cover their 20 years together, but the most moving snap shows T.I. tenderly kissing Tiny's baby bump while she was pregnant with their youngest child, Heiress.
"Happy birthday to my husband, my best friend!! Thank you for loving me as no one else can. As I've always said, you are the man of my dreams. 20yrs strong & we love on each other like we just met. Thank you for being the best for you!! You complete me. Celebrating you everyday!! Now eat the (cake) Big Daddy. " Tiny captioned the post.
FANS PRAISE T.I. AND TINY HARRIS
And, of course, the birthday wishes flooded in, along with some heartfelt praise for Tiny for sticking by her man through good times and bad.
"You stuck with this man through everything and still going strong ❤️" said freakymarko2
Other messages more conventional, wishing T.I. a happy birthday.
"Happy Blessed Birthday OG keep inspiring and shedding light for the future we listening ???" wrote damiantheactor.
A SPECIAL MESSAGE FROM ZONNIQUE PULLINS FOR T.I.
Zonnique Pullins, who is Tiny's daughter from a previous relationship, also sent her stepdad a special message:
"Happy Birthday to my pops!!! I love you endlessly, and I thank God for you every day, and I appreciate you for loving me and always going all out for me!! I hope this birthday is one of the best cause I'm finally old enough to come to the big events lol love you @troubleman31," wrote Zonnique.
T.I. HARRIS COUNTS HIS BLESSINGS
T.I. and Tiny have been together since 2001, and they share three children: sons King 15, and Major, 11, and daughter, Heiress Diana, 3.
The couple have had their problems, and at one time, when Heiress was still a baby, Tiny considered divorcing T.I. for being unfaithful.
Thankfully, they worked through their problems, and their love is stronger than ever.
Happy Birthday, T.I., and keep cherishing that wonderful woman.
HEIRESS SINGS "HAPPY BIRTHDAY" TO DADDY T.I.
We are quite sure that T.I.'s favorite birthday surprise was having his adorable baby girl Heiress Diana Harris, 3, singing "Happy Birthday" to him.
Tiny shared a series of clips on Heiress' own Instagram account that show the tiny songstress belting out "Happy Birthday" in different styles and tempos.
Heiress is a born performer and looked absolutely adorable in her Princess Jasmine dress and cute ponytails.
She sounds pretty good, too. Maybe in a few years we will see her on stage with mom and dad.
Please fill in your e-mail so we can share with you our top stories!