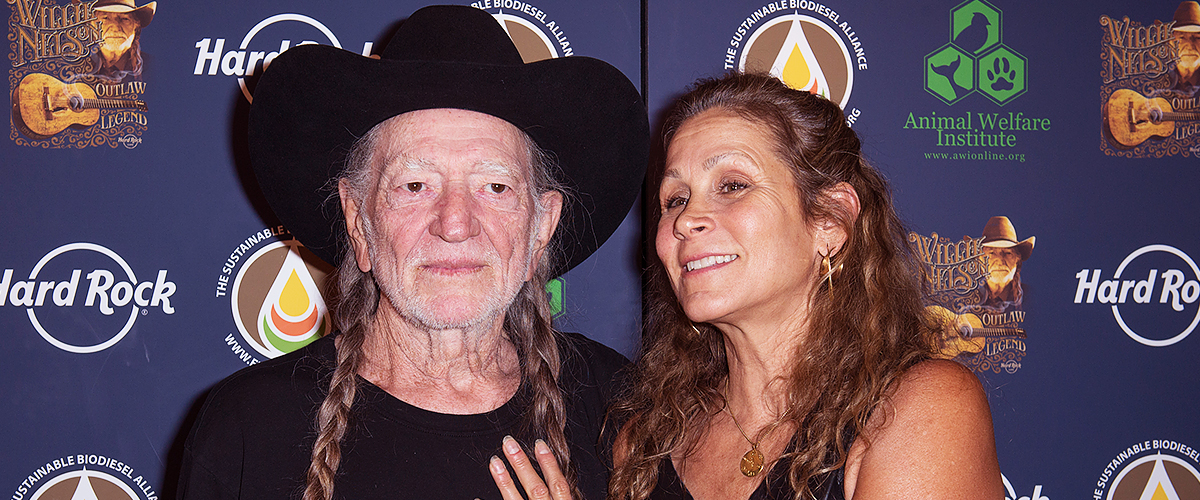 Getty Images
Inside the Love Story of Willie Nelson and His Fourth Wife Annie D'Angelo
Willie Nelson, the singer-songwriter, actor, and author often labeled as one of the most recognized artists in country music, has been married to Annie D'Angelo since 1991.
Born in April 1933, Willie's career in music began in 1956 when he made his first record titled "No Place for Me." His music was not acclaimed until the early 70s thanks to his albums "Shotgun Willie," "Phases and Stages," and "Red Headed Stranger."
"It takes a special person to live with me."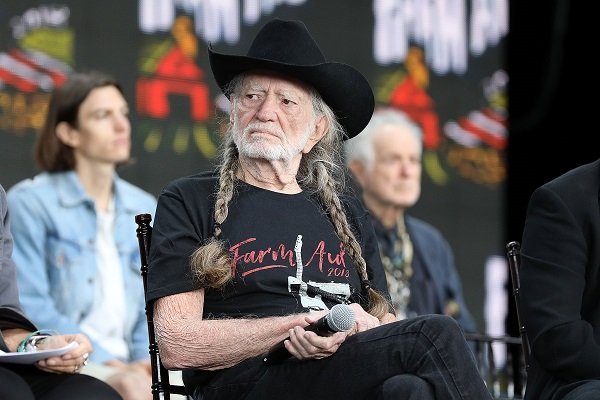 Willie Nelson on September 22, 2018 in Hartford, Connecticut | Source: Getty Images
Willie Nelson's relationships
So far, Willie has been married four times and has had seven children. His first wife was Martha Matthews, who said "I do" in 1952. Sadly, the relationship was filled with violence as Martha assaulted Willie several times. In 1962, they got divorced.
Together, they welcomed three children to the world: Lana, Susie, and Willie "Billy" Hugh, Jr. Unfortunately, Billy died by suicide in 1991.
In 1963, Willie and country music and rockabilly singer Shirley Collie tied the knot. They got divorced in 1971 soon after Shirley found out that Connie Koepke had given birth to Willie's daughter, Paula Carlene.
Willie and Connie married in 1971 and had a second child together, daughter Amy Lee. The ex-couple parted ways in 1988.
Willie's fourth wife, Ann Marie D'Angelo
Even though Willie has had three failed marriages, his fourth and current wife, Ann Marie D'Angelo, seems to be "the one."
In 2012, he was asked if Ann was, in fact, the real love of his life. The singer replied with his sharp sense of humor: "Well, for the moment, she is!"
They met each other on the set of the 1986 TV movie "Stagecoach" when she was working as a makeup artist, and he was one of the actors. The pair got married on September 16, 1999, at St. Alouin Church in Nashville.
The couple has two children together: Lukas Autrey and Jacob Micah, born in December 1988 and May 1990 respectively. Both of them followed in their father's footsteps and became musicians, too.
Ann has supported him throughout their relationship
During a conversation the singer had with Rolling Stone, he admitted that Ann has been with him "through thick and thin" and that he couldn't ask for "anything more than that."
For "thick and thin," Willie probably refers to the several times he has been arrested for marijuana possession during their time together. In 1994, highway patrolmen found the previously mentioned drug in his car near Waco, Texas.
In 2006, while driving to Ann W. Richards' funeral with his manager, they were arrested for possession of marijuana and hallucinogenic mushrooms.
The last time that Willie was arrested on the same charges happened in 2010 when he was traveling in his tour bus from Los Angeles to Texas.
They have made their marriage work
Apart from supporting him during those hard times, Willie's friends credit Ann for keeping him healthy by biking and swimming together and making him eat a healthier diet.
During a 2010 interview the singer had with Parade Magazine, he confessed that one of the main reasons for this marriage to work is that he now understands more than he used to.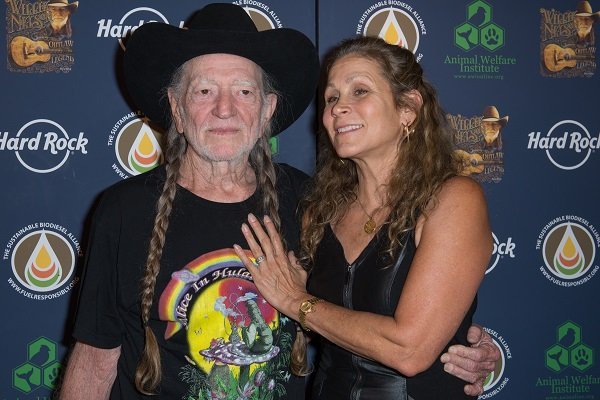 Willie Nelson and Annie D'Angelo on June 6, 2013 in New York City | Source: Getty Images
"I'm pretty temperamental," Willie confessed. "I've been used to doing things my own way for so long that I'm not interested in any suggestions. There was friction with my other wives. But it seems like Annie and I did okay with each other. It takes a special person to live with me."
At the moment, Willie and Ann's relationship is stronger than ever, even after two decades of marriage.
As per the music career of their children, Lukas' band, Promise of the Real, has been the backing band of Neil Young since 2015. With him, POTR has recorded two studio albums, a soundtrack album, and a live album.
Micah, on the other hand, has been part of Particle Kid for a while now. Both of them are ready to keep their father's songwriting legacy.
Please fill in your e-mail so we can share with you our top stories!